Bernard Hopkins: An Audience With The Alien
---
07.11.14 / Words: Ste Turton / Images: Jonathan Frederick Turton
---
There's not much we can write about Bernard Hopkins that they haven't already written. The man is astonishing; a Halcyon Hero of the highest order.
Eighteen months ago – along with a small selection of Boxing writers- we had the honour of witnessing him hold court at the famous Gleason's Gym in New York. A couple of days later he would break George Forman's record and become boxing's oldest ever World Champion.
In a few hours, the one they refer to as The Executioner – or more recently The Alien- faces probably the toughest challenge of his long, illustrious career, when putting-up his IBF and WBA Light-Heavyweight championships against the devastatingly powerful WBO champ, Sergey Kovalev. The undefeated Russian has knocked out twenty-three of the twenty-five opponents he's faced so far, and enters the bout as heavy betting favourite. Unifying the division will be no easy night's work, even for an extra-terrestrial being.
Yet when re-visiting the footage from our afternoon in Brooklyn, you can't help but feel Bernard has got everything under-control. The methodology discussed that day seems almost tailored to tonight's clash. His advice on life, timeless. We'd happily publish the whole transcript, but it would probably take up our whole server. Hopkins likes to gab, you see. Instead, here are a few highlights from our meeting with a truly unique sportsman…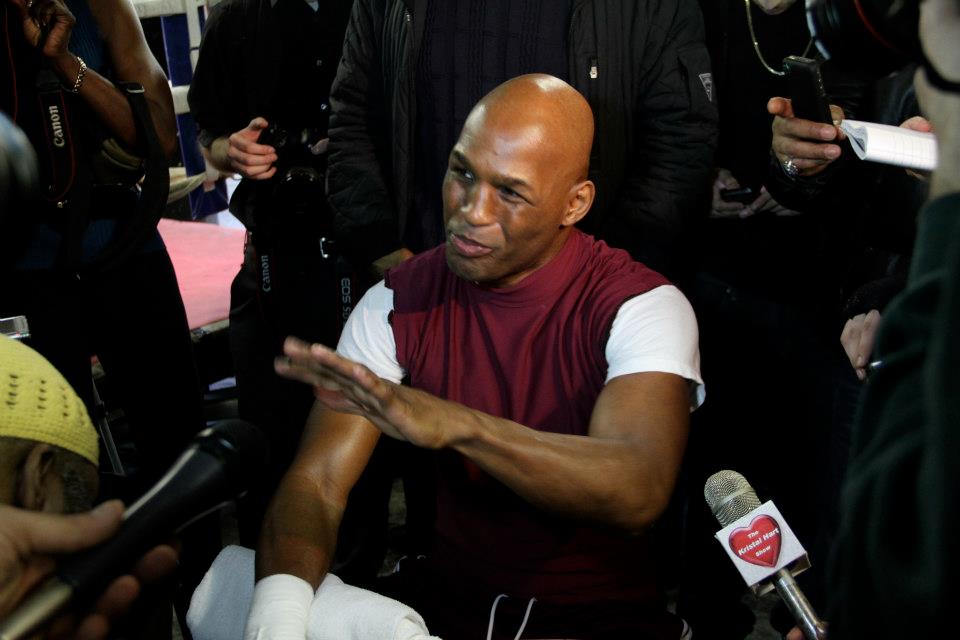 Hopkins On…Still Being Elite At Nearly Fifty Years Of Age:
I was asked a question the other day, great question, guy said 'Bernard, what's it feel like to be forty-nine'. I said 'that's a great question', but I don't know what a forty-nine year old guy feels like. But I can tell you, back in Philly, there's a lot of forty-nine year old guys that aren't in good shape. The pharmacy making a killing off them, they taking five medications- high blood pressure, diabetes, cholesterol- whatever they got, they taking every day. This ain't no joke, this is real serious, in this country. So when I was asked that, I said 'what DOES a 49 year old guy feel like', 'cos the average guy of that age ain't no Bernard Hopkins, obviously?
Let that thought simmer in your head for a minute. And as you leave today, and do your other stuff, think about that. 'Cos if you forty, or less, and in terrible shape, and you can relate to what I'm saying, it ain't a jibe at you, it ain't mocking you. It's telling you that before you write, put your comments, just be careful outside of boxing that you're not me, and I'm not you.
I already figured it out, ten years ago, because I'm different. And when you're around ordinary people – not that it's a bad thing, cos there's people in my family who are ordinary, and you know I love them- you look different, and you strange to ordinary people. So I come to the conclusion; Yes 2 Chainz the rapper said it, but I'm saying it again…that's what make me me, and that's what make you, not me. I'm different from regular people, average folk. You all strange! When I came to that conclusion, you know what I said to myself? I forgive those who don't know. That's how I get over having to explain and express it.
…Healthy Living and Fight Preparation:
To me it's not fight first and then strategy. It's preparation, it's planning, it's strategy, and then it's execution. These things, you can apply 'em to your life, the way you do things with yourself. If you're an athlete like me, you can apply it when you're ready to go to a competition.
You see to have that philosophy, if you wanna call it that- it's not to me, it's reality to me. But to have that philosophy and don't have the other part that works hand in hand with that thought- the body, the well-being, the strength, the experience of twenty-five years - that's when the teacher gets the chance to tell the student 'you are bright, you are worthy of getting further in the future, but let me show you, through experience'. To have the body, to have the substance, along with the thought- it makes me dangerous for an opponent.
The enormousness of training and eating and doing the right things that I preached for all these years: eat to live, not to die. I'm not gonna give it (secrets) all up but since the cameras are here I can tell you a little. If you pay attention to my plan, and the way I live, and the way I eat then you have a chance – without being an athlete- to extend your life a few more years, based on keeping the toxins inside your body clean, which reflects outside.
The car looks good and shiny, whether it got rims on it or not. I don't care if it's a Rolls Royce or a Volkswagen; if the oil hasn't been changed and the transmission fluid hasn't been flushed and the engine hasn't been kept, then it's no good shining on the outside.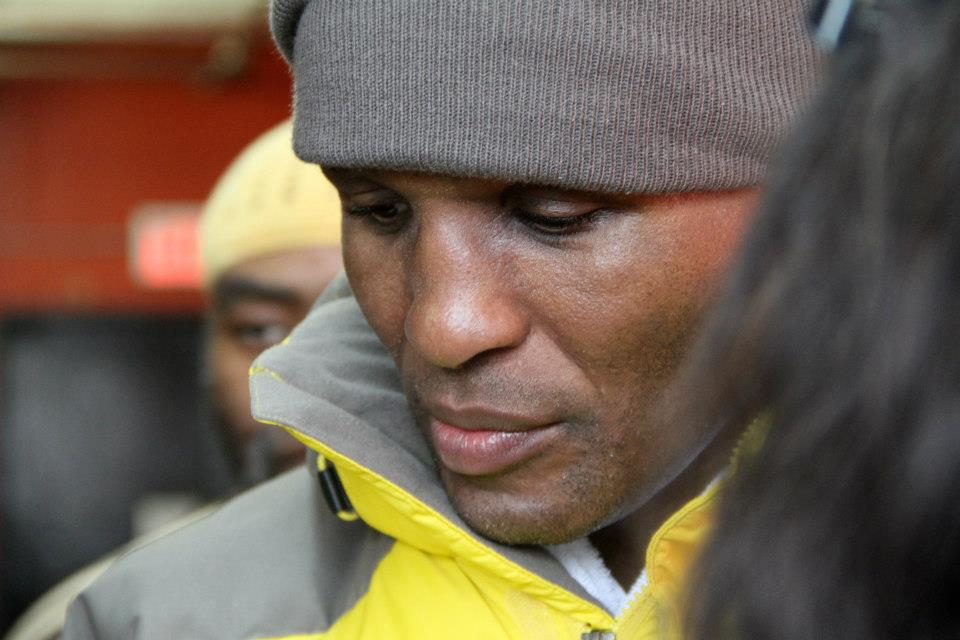 ...Drug Cheats in Sport:
Do athletes that cheat make me angry? No. Really, it makes me say to others, that you can do it, if you just listen to Bernard Hopkins and the way I discipline myself. Since coming home from the penitentiary in 1988 I've never looked back, health wise. You see boxing was a thing for me, but the way that it is came from my family, mother and father; the way they lived, the way they cut their life before they hit 60. So it was personal but it just happened to work into my job and what I do. But when people do things, and they falsely accomplish it with (illegal) help for an advantage, it doesn't make me angry, it just exposes how important and how different I am, and how much I should be respected by the boxing media and corporate America… 'Let's give Bernard that fifty-million endorsement deal with Nike'…
I'm just saying it can be done, but it needs a poster boy, or girl, or woman, or man to show that it can be done. And listen, we all know negative sells, but they don't always promote the positive. There's baseball players, guys in the NBA. Let's highlight these guys. The ones who do it clean. The ones who do it right. The ones that do it consistently- especially if you're of age. You definitely ain't supposed to be in the ring at this age, in this sport, pushing 50, taking on anybody, let alone a champion that's undefeated. And you clean!
Lance Armstrong had all you fooled. I'm doin' this off nuts and bananas. Bernard don't grow, but I assume Whole Foods and Trader Joe's are really organic. Lance Armstrong duped the government, he duped Nike. If this guy duped every sponsor that he had for so long, and got away with it and I'm doing this shit clean, and nobodies paying attention, then I got's to bring attention to it by mentioning him, in comparison to me.
…Being the Underdog:
The underdog has always been a motivation. Bernard Hopkins, a black man, who grows up in the ghetto, doesn't get a good education because he choose not to, goes to penitentiary for five years, then walks off after nine, to become Bernard Hopkins, the living legend…why wouldn't I be the underdog? I don't know how to function if I'm the favourite. I don't. How do I function being the favourite? I'm not used to that. That's like taking a guy from Brownsville's Projects, taking him to the Hamptons and saying 'live here'. He's not gonna function right. So being the underdog is not a bad thing. I don't fight with being an underdog, some fighters would say ' man, they got me 3-1, they disrespecting'. I say, look where we come from.
Now ya'll wouldn't come and see any other forty-plus guy who's coming to make a payday or box. Ya'll coming here because you know there's a possibility that I can pull it off, because a lot of ya'll have witnessed this. A lot of ya'll been down this road before. And so, I say it again. I'm not cocky, but I'm confident. And confident comes with what? Confident comes with knowing that you put the work in. When you prepare yourself, and go into combat, with all your guns, with all your bullets, and don't be worrying about 'it might jam' or 'I forgot the box at home' then you'll see that it's different. So I don't want to see nobody surprised, you're not gonna see me up there hollering and screaming, you're not gonna see my corner jumping up in the ring like we've achieved something we weren't supposed to or we excited to the point that we're surprised…you won't see no emotion of that sort coming from Bernard Hopkins' team.
If you're Bernard Hopkins, you understand the role of being the underdog. My beginning was the underdog, but my ending won't be.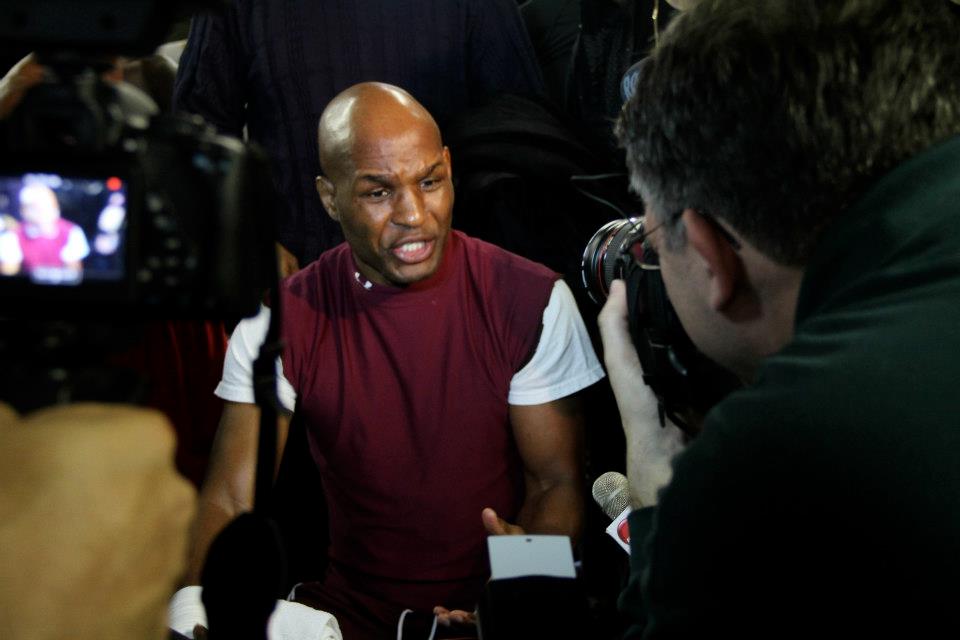 Hopkins v Kovalev
Live, 2am, Boxnation (437 & 490 HD)
Enjoy that? You might also like this...
Boxeo Clasico
---
05.09.14 / Words: Jonathan Frederick Turton / Images: Christaan Felber
---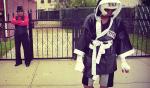 Boxing has always been, and always will be, an interesting sociological subject. Throw New York City into the mix, a back street gym and a Canon SLR, and you've got ... Read More
Kieran Gibbs
---
05.09.14 / Words: Daniel Sandison / Images: Samuel Bradley / Styling: Nike
---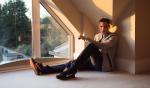 It's Christmas. Arsenal are top of The Premier League. They're comfortably through the group stages of The Champions League and away from the headline-grabbing G... Read More