Cassettes Are Back: Stones Throw Records
---
25.09.14 / Words: Jonathan Frederick Turton
---
Remember Cassettes? Those things that played music, usually bought in Woolworths when holidaying in Rhos-On-Sea, Wales? Well people are listening to them again. Big time. So much so, Stones Throw Records are dropping latest releases on the resilient, grey bastards.
Like the Uzbeki Snow Leopard, analog audio recording is staging a fightback- and winning. This Saturday afternoon, the legendary US label are doing a pop-up shop in Los Angeles, celebrating "Cassette Store Day", with new cassette releases of Donuts and Madvillainy, and all new-releases by Guilty Simpson and Ras G.

DJs Peanut Butter Wolf, J Rocc, Matthewdavid and Knxwledge will be doing all-cassette DJ sets too. Amazingly, it's a free event and Stone Brewing Co is providing free beer. All we need to sort now is a flight to California…
Because Ryanair don't fly there yet, Stones Throw's new cassette will be available online as well – if there's any left – on Mon, Sep. 29, and can be bought here.
Enjoy that? You might also like this...
Dickies: Did It Like This
---
04.09.14 / Words: Matthew Staples / Images: Michael Kirkham / Styling: Matthew Staples
---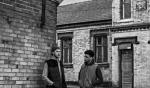 We took a load of Dickies winter clobber on a nice walk around leafy Liverpool 8 - we even stopped for a bowl of noodles and a gab about hats. Read More
Lost Art: Fifteen Years Deep
---
04.09.14 / Words: Daniel Sandison / Images: Paul Mortimer
---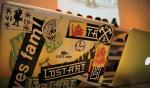 Lost Art is a Liverpool institution. For fifteen years it has been a subculture waiting to erupt. Bubbling under and threatening to disrupt the status-quo of affable post-... Read More