Flatstock: 24 Hour Poster People
---
06.09.14 / Words: Jonathan Frederick Turton
---
Since rising to prominence on the psychedelic scene of the late 1960's, gig posters have been a treasured staple of the music industry.
At their best, they encapsulate the identity of the music we love, offering a tangible remnant of time and place to the possessor. They also, of course, let us know who's playing down our local hall, which is handy.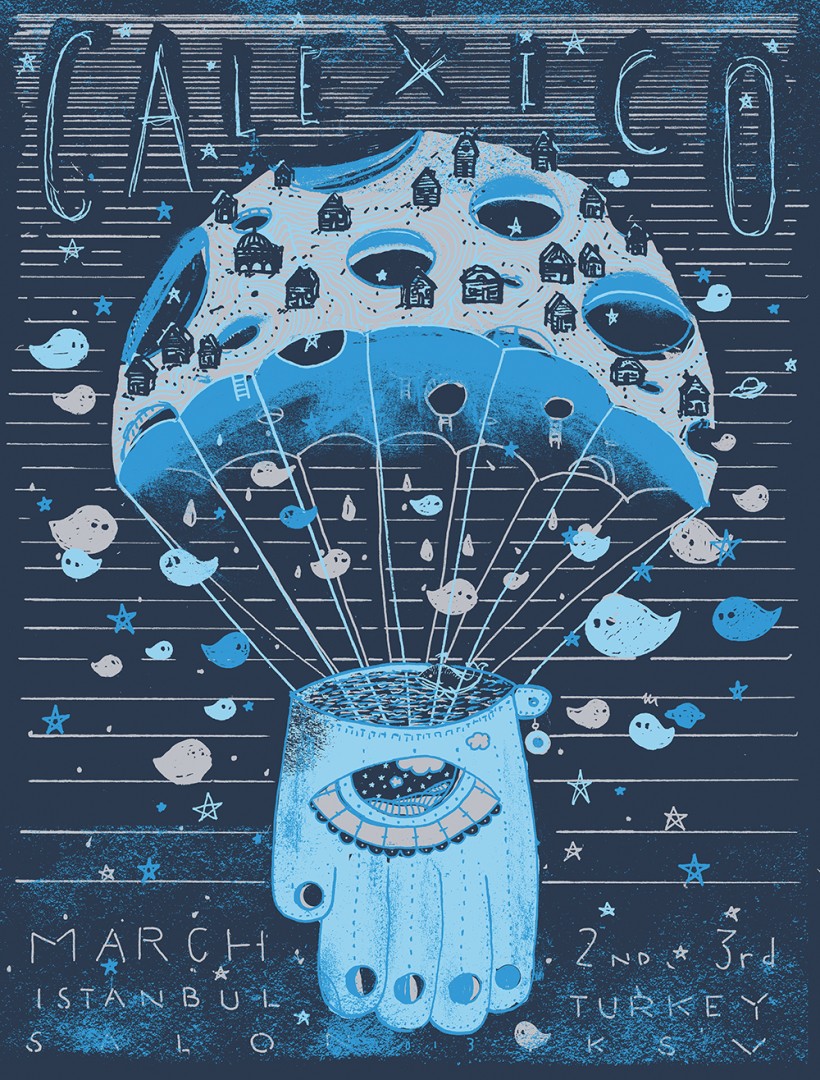 However, with the growth of social media as a means to promote shows, the practical function of the poster for live music has diminished.
Nowadays, you're more likely to get an annoying Facebook notification (or ten), than see a cool piece of art pasted to a tile in a kebab house.
Despite this, a hardened community of enthusiasts continues to champion the artform. Flatstock - a traveling gig poster exhibition -showcases the elite artists operating within the genre today, offering fans a chance to meet the guys and gals behind the works. Does lithography have a place in music, in the 21st Century?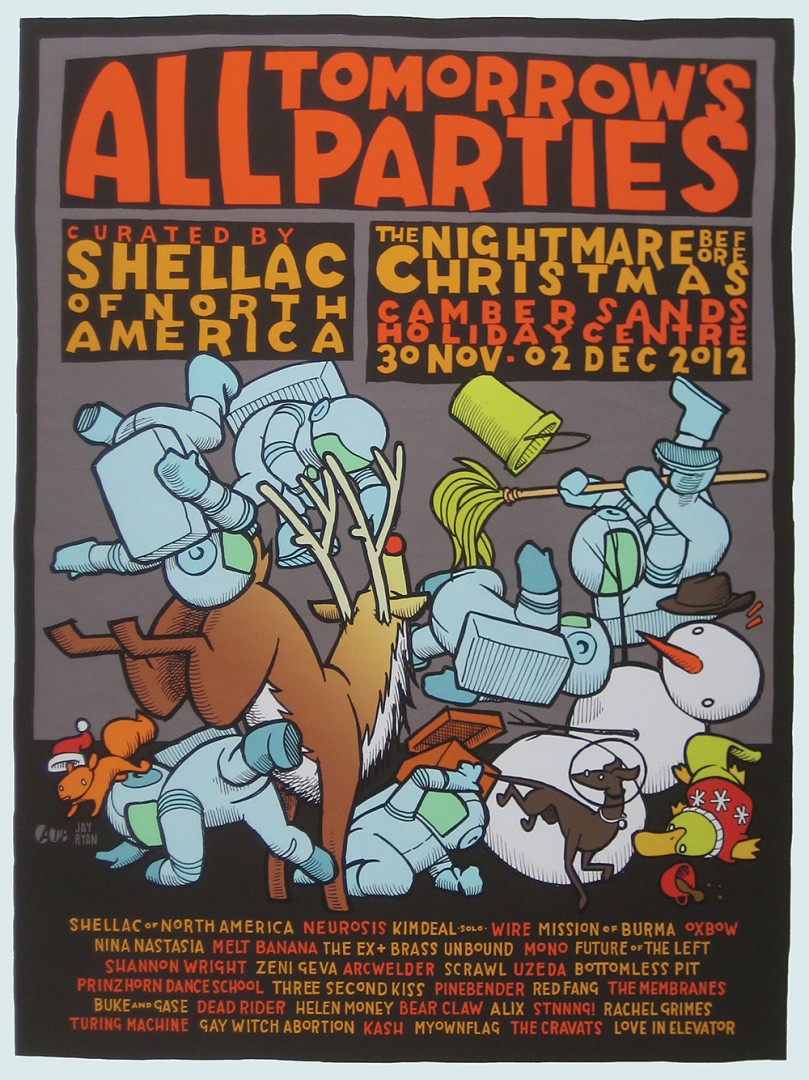 "I think as music continues to go deeper and deeper into the digital age, the amount of tangible objects is becoming more and more scarce", reflects American Poster Institute President Andrew Vastagh.
"Record stores have been disappearing and so are the posters in those stores, promoting the records. They're now jpegs on the Internet."
"Physical media is also dwindling, so for a fan to find that piece of ephemera, with their favorite band's name on it, it's now even more special. Besides the resurgence of vinyl, gig posters are the main fix for those fans."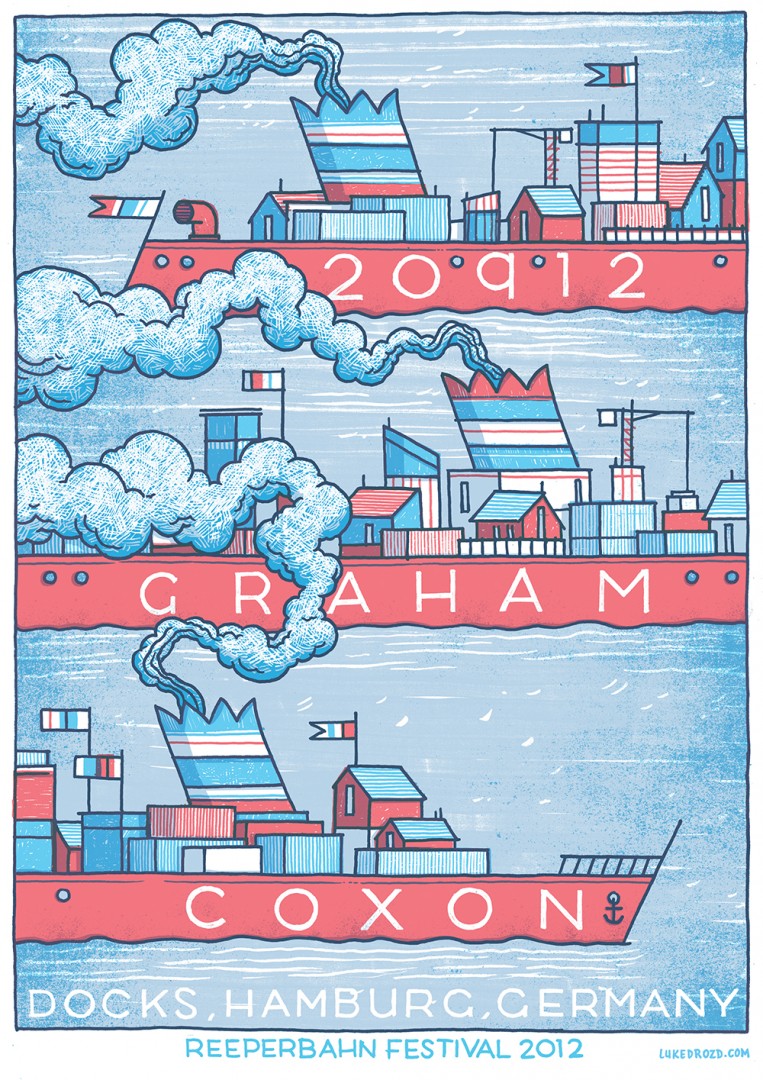 For some, the recreation has turned into more than a casual interest, as Andrew is quick to point out. It seems collecting gig posters has turned into something far bigger, and more important, than merely collecting gig posters.
"Oh indeed. Sometimes these guys are more into the posters than the music."
"There is a community of rabid collectors that just decide, 'I'm going to collect Elvis Costello posters, or Black Keys posters or Queens of the Stone Age posters', and have to have every one, but are maybe just moderate fans of the tunes."
"It's a pissing contest between some of them, but those dudes are awesome for the community, to keep people making stuff and showing the need and marketability to clients."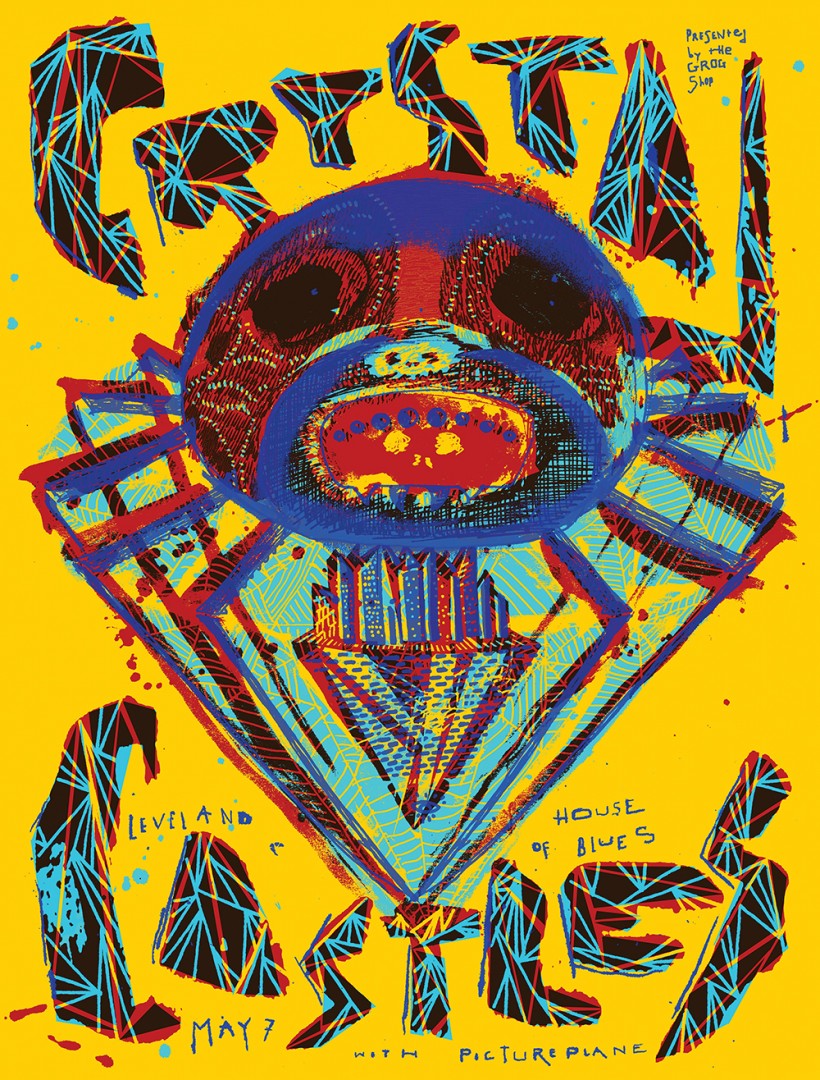 Flatstock originated in San Francisco in 1992 when Frank Kozik and Firehouse - two prominent poster studios at the time - decided to put on a poster show in a small gallery called Cell Space.
They invited other poster artists to register their attendance via a then new website called gigposters.com. It must've been nice to meet other, like-minded individuals?
"It was like finding out you weren't the only one of your species, and there were other dudes out there doing what you were, just in a different city."
"People have been making posters as long as there have been gigs. I think some people, like myself, have a true passion for the music and wanted to be connected to it in some way. I can't play a lick of music and I'm totally tone deaf, but I love the scene and creating, and wanted to be a part of it."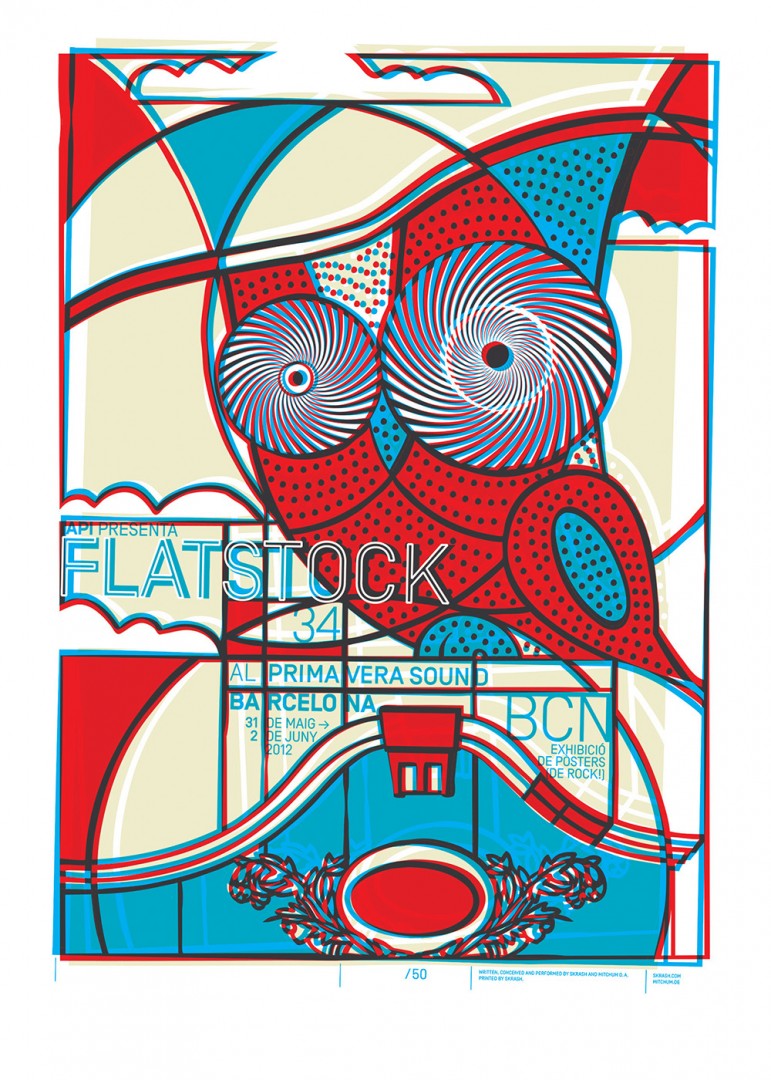 The first Flatstock was a moderate success, but it was never about making money. The primary intention of the event was to build a community of congruent people, and create a platform for the art to flourish. Since then its popularity has swelled.
"The most recent edition of Flatstock was in Barcelona for the Primavera Sound Festival."
"It was in this large concrete plaza, with one hundred thousand people in attendance over the course of three days, on the Mediterranean Sea. It was pretty amazing."
"It's Hamburg, Germany for the next one, then a smaller regional show in Dresden the weekend after. The appetite for the event has grown since that first show in San Fran."
"Every time we do a show somewhere new, the next year there are more fans of the posters and more poster artists, who started up after they came to the show the prior year."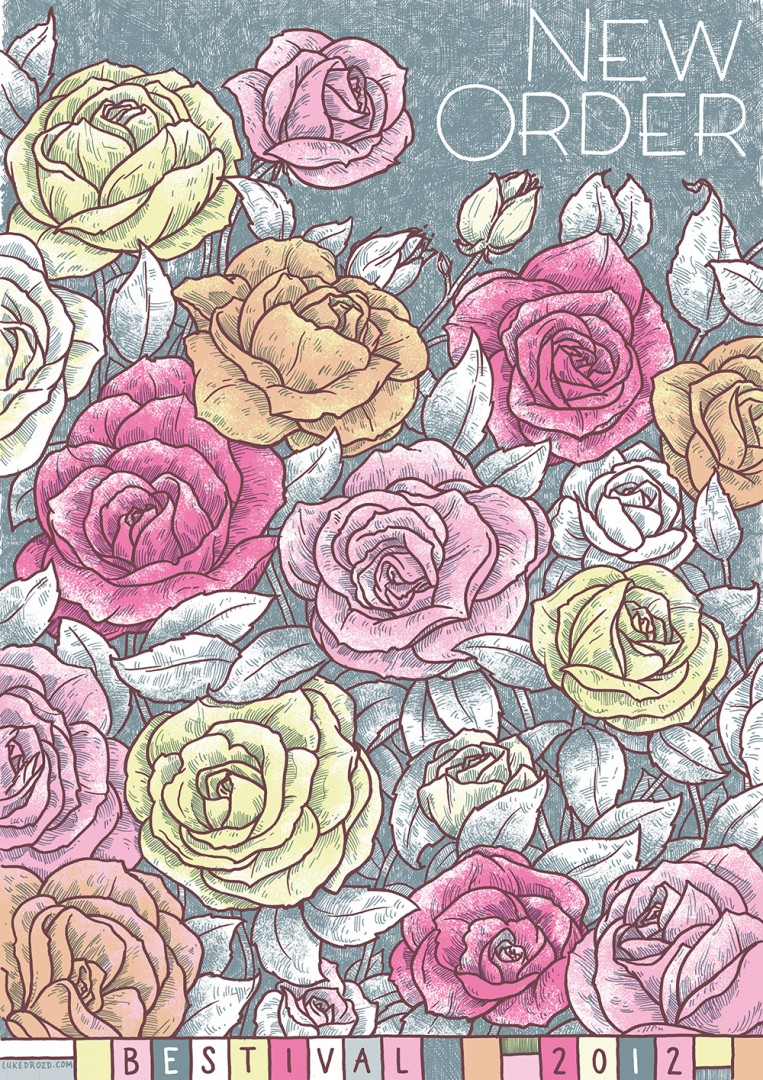 It seems there is a robust, cult following of the sub-culture, but is there genuine concern that social media will eventually render the art form surplus? Is the fan base big enough to sustain the commitment of those creating the work?
"It's been an interesting time because as social media and our online personas grow, it connects like-minded individuals and encourages the offline creativity."
"I feel people will always gravitate towards that physical piece, something they can handle and rub their fingers across the layers of ink, and smell the acrylic that went into making this thing. At the end of the day, you can't hang a PDF."
Good gig posters are as much about the moment in time they're created, as they are the featured musician. A properly executed piece captures a social moment, as well as a musical one. There's a sociological element to it.
"People want to remember that amazing concert they saw, or maybe they met their future spouse at a show."
"Every time I do one of these Flatstock's I have someone who has a specific connection with a poster I made for that night."
"It's so great to connect people with something so personal, and you just know that they will take it home and cherish it. That makes it all worthwhile for me."
Artwork by Hosco Press, Luke Drozd, Jay Ryan, Mitchum D.A., Bubble Process.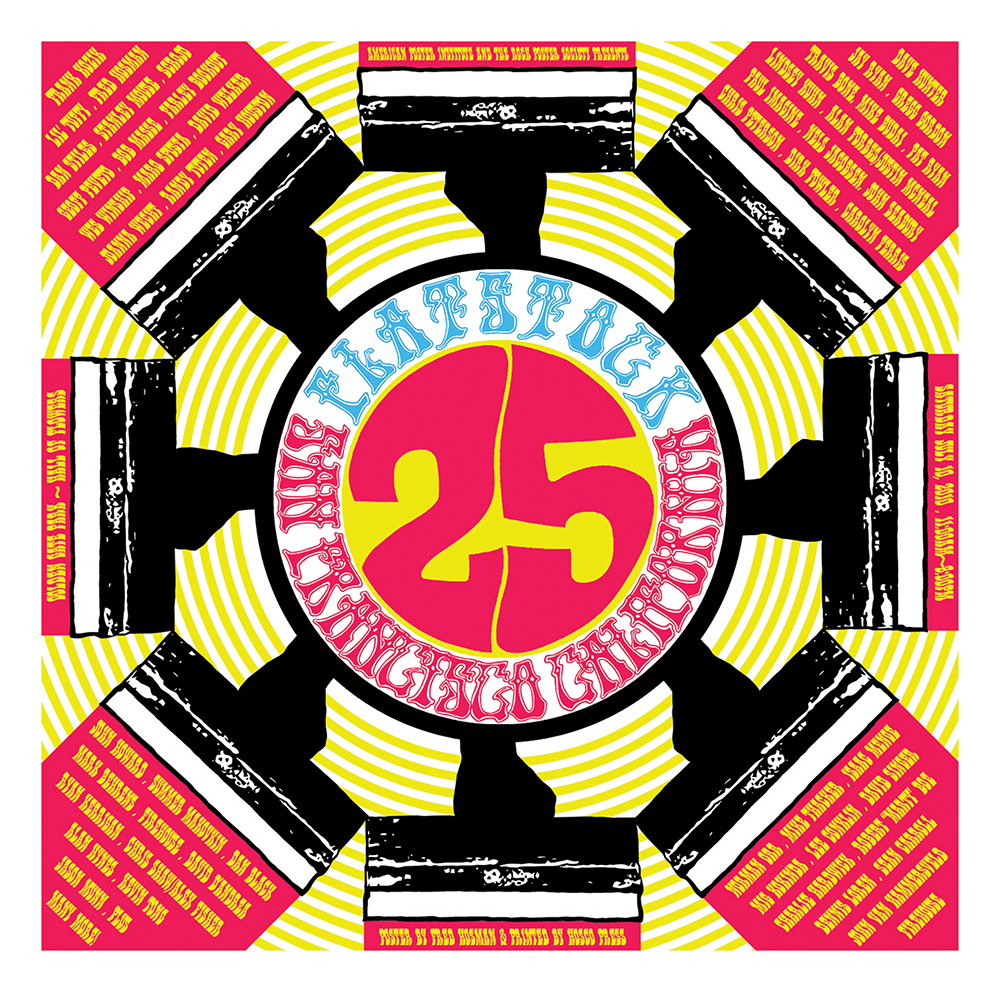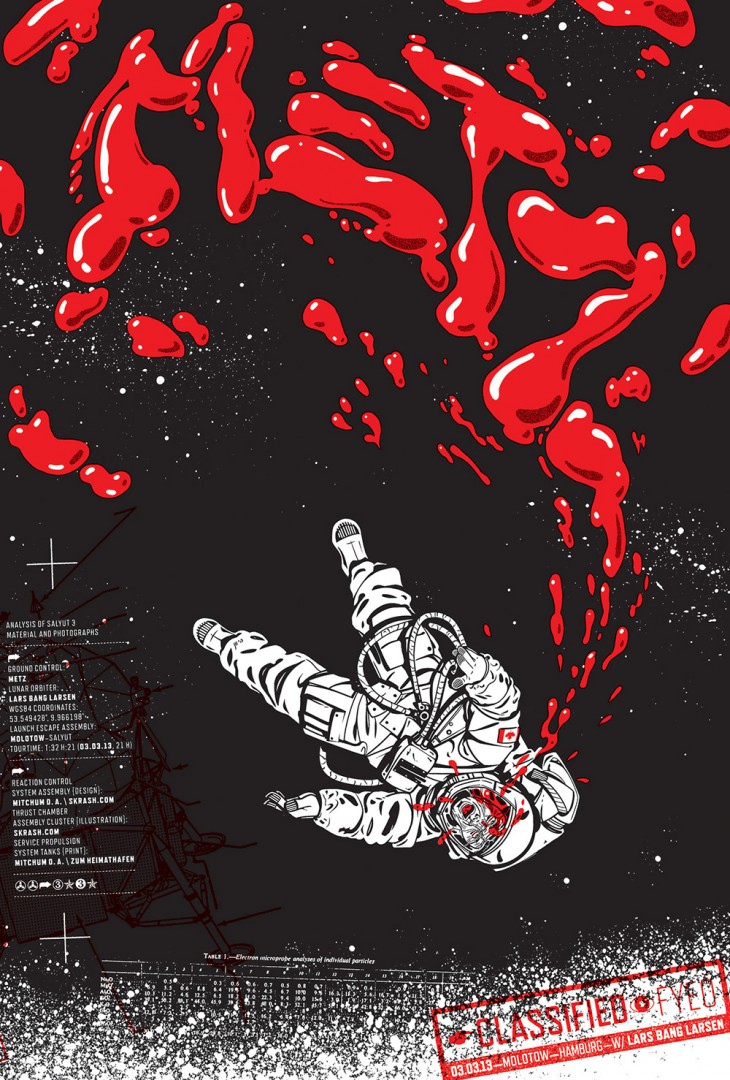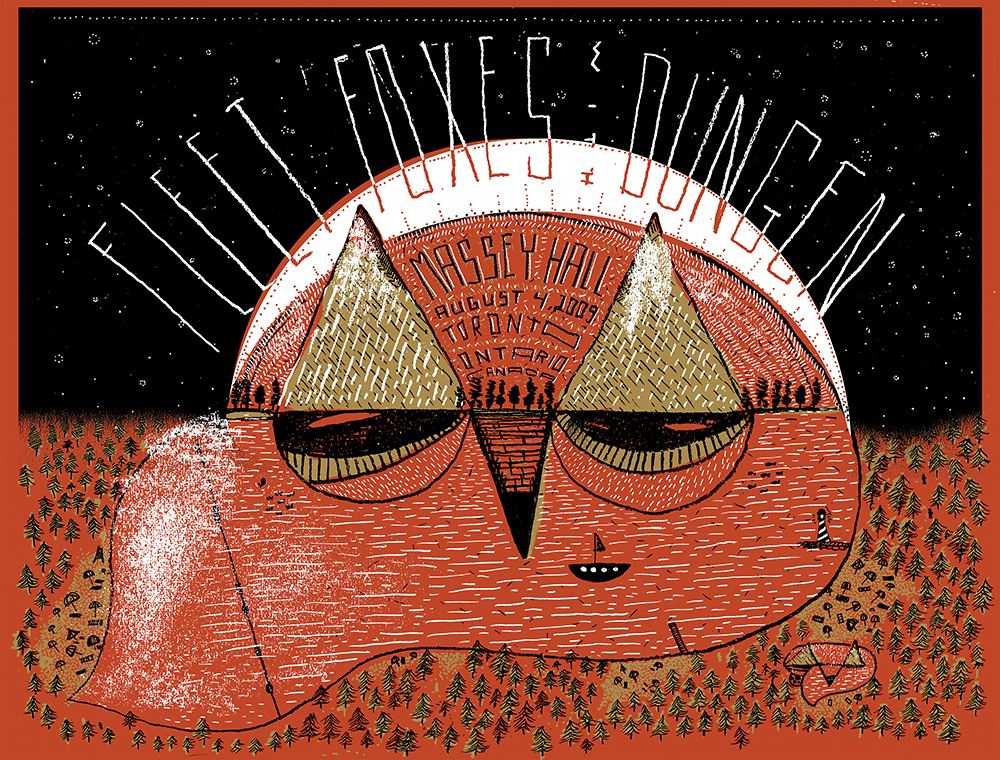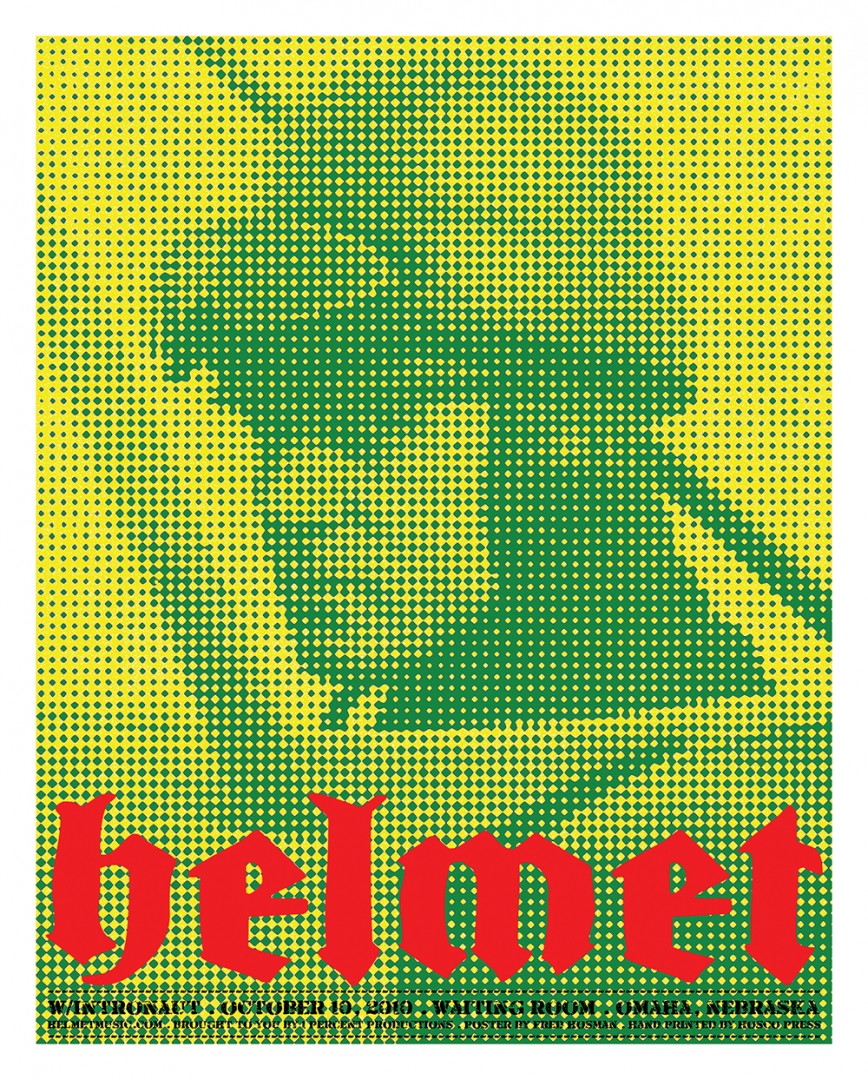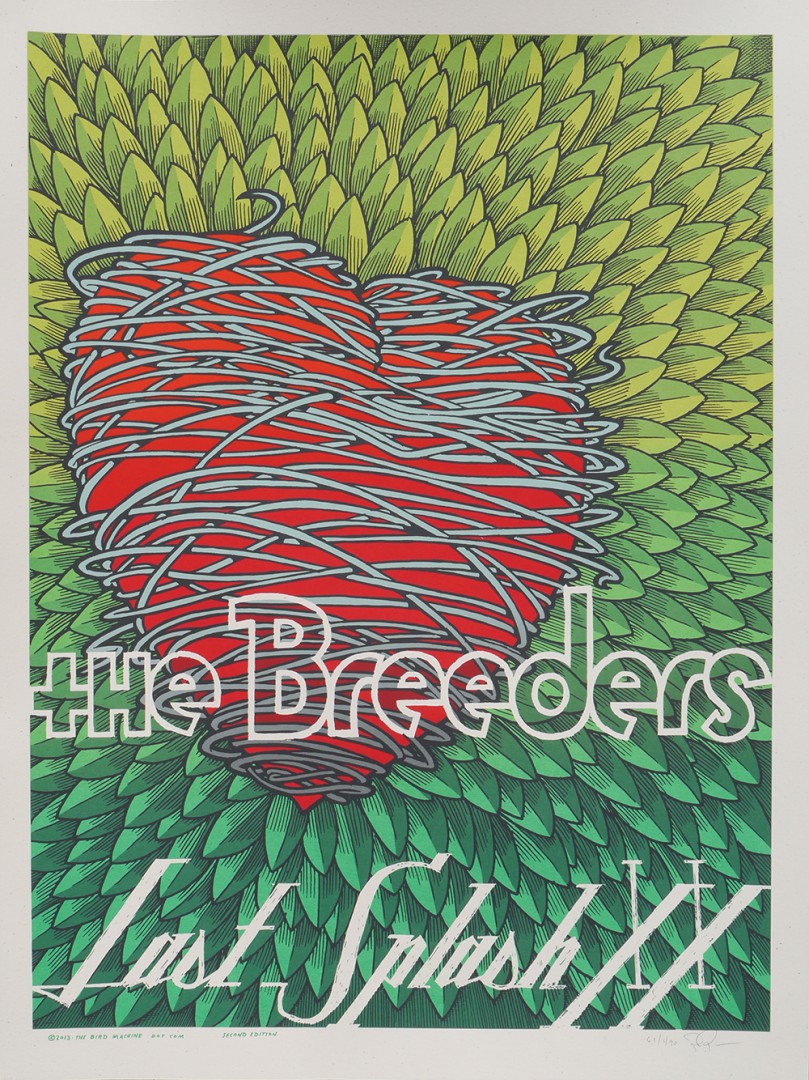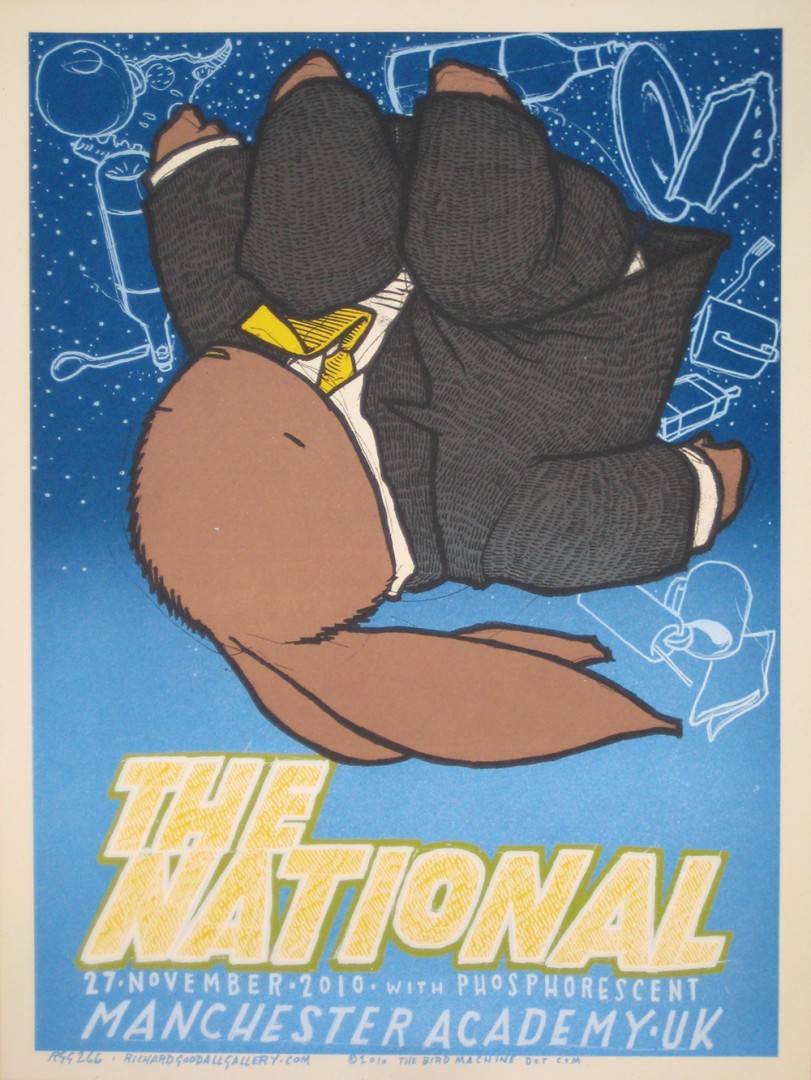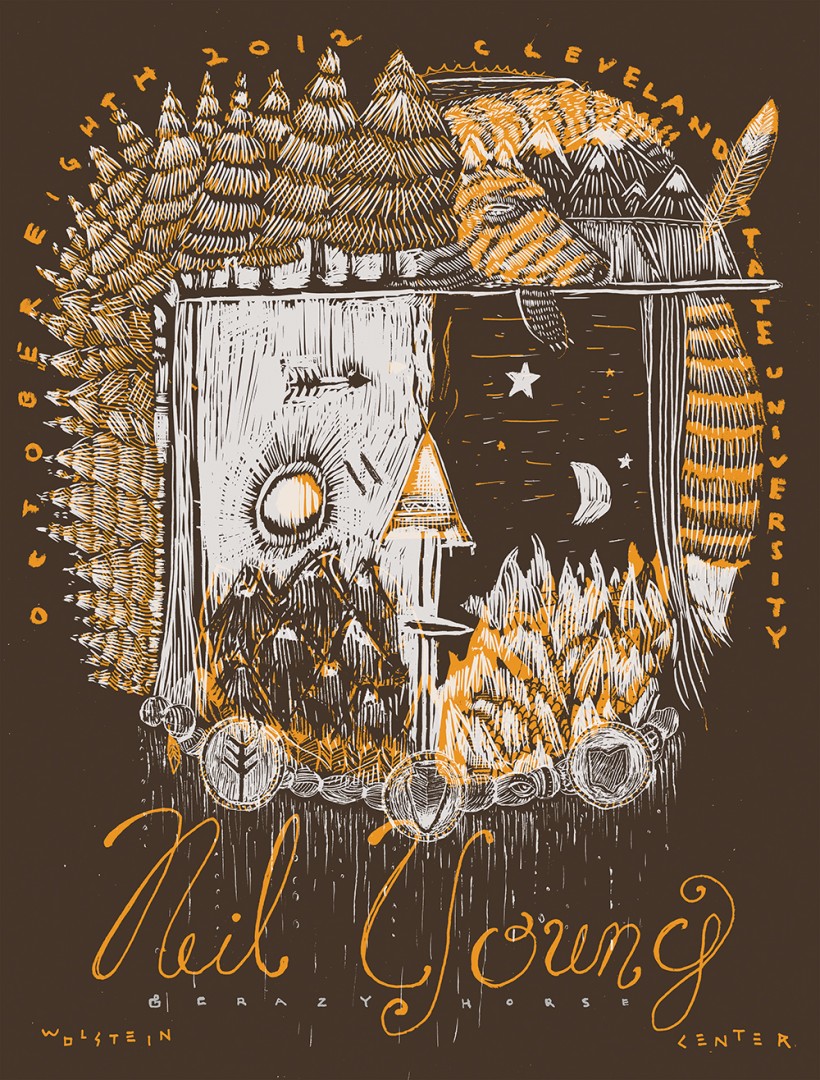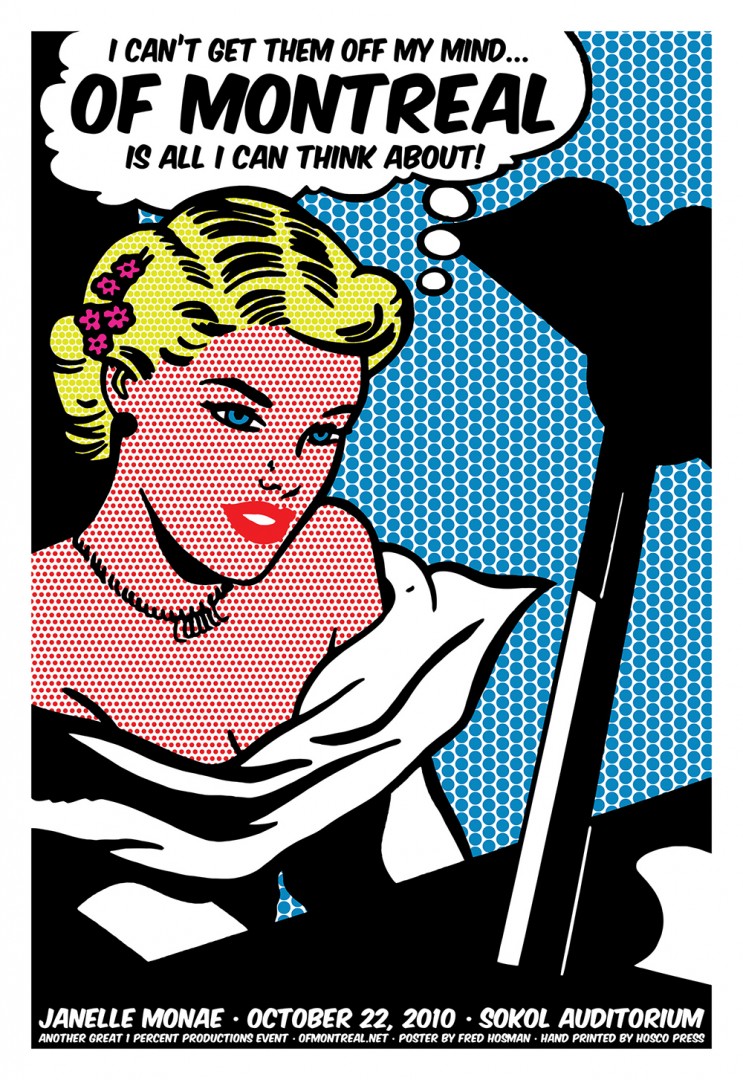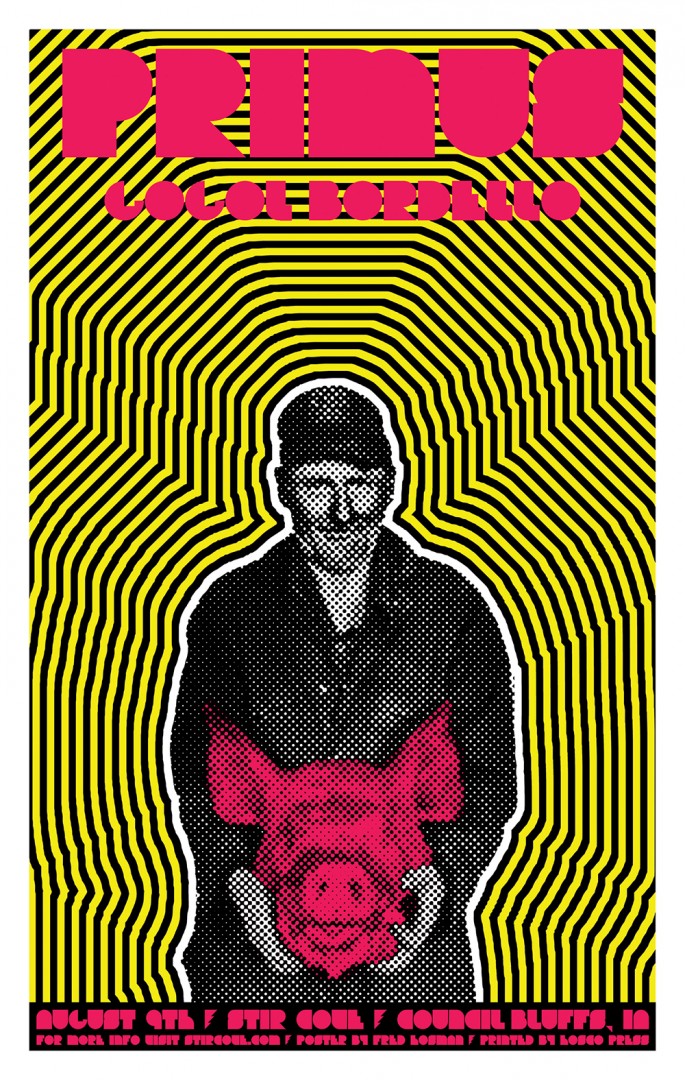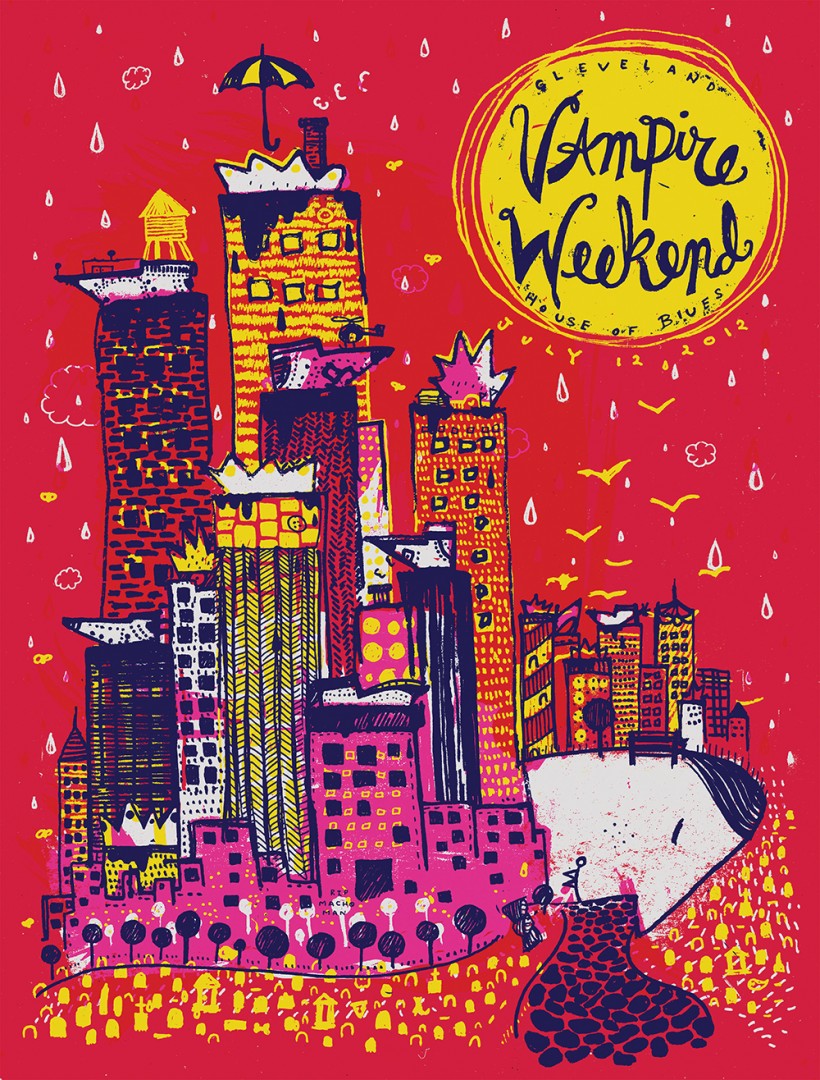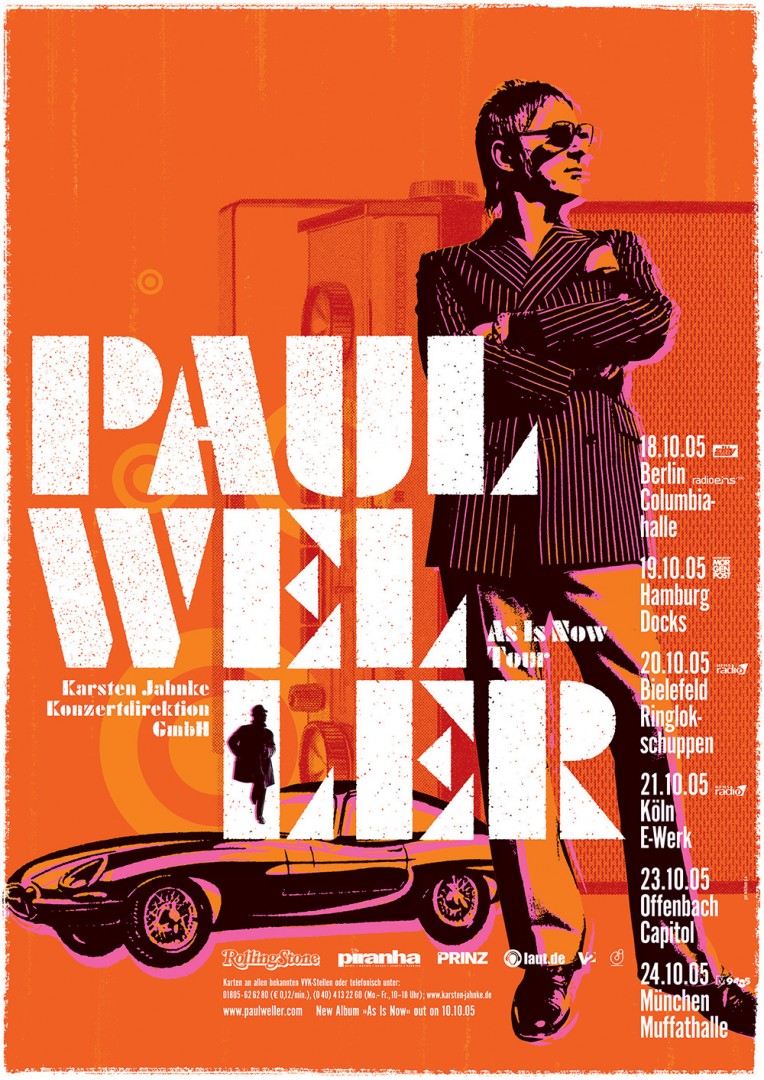 Enjoy that? You might also like this...
Beat-Herder: A Throwback Festival
---
04.09.14 / Words: Jonathan Frederick Turton
---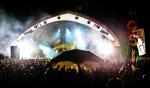 Everyone knows the stories about the dawn of the festival age, how a bunch of New Age Travellers turned up in a field, without a pot-to-piss-in and The Crazy World of Arthur Brown... Read More
Lost Art: Fifteen Years Deep
---
04.09.14 / Words: Daniel Sandison / Images: Paul Mortimer
---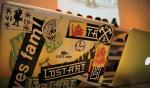 Lost Art is a Liverpool institution. For fifteen years it has been a subculture waiting to erupt. Bubbling under and threatening to disrupt the status-quo of affable post-... Read More