Greg Wilson: Super Weird Happening
---
16.10.14 / Words: Jonathan Frederick Turton
---
Greg Wilson has always been a forward thinker. A maverick purveyor of new 'black' music arriving on British shores in the Seventies; a Hacienda DJ too, ushering electro sounds into a space that would become the trademark of Manchester's musical pantheon and the wider 'Madchester' scene.
His latest project- 'Super Weird Happening'- aims to channel the same imaginative spirit. A series of eight and twelve hour events- featuring talks, bands and DJ sets- the intention is to get brains thinking as well as feet tapping. We caught up with him to find out more about these most intriguing, leftfield occurrences…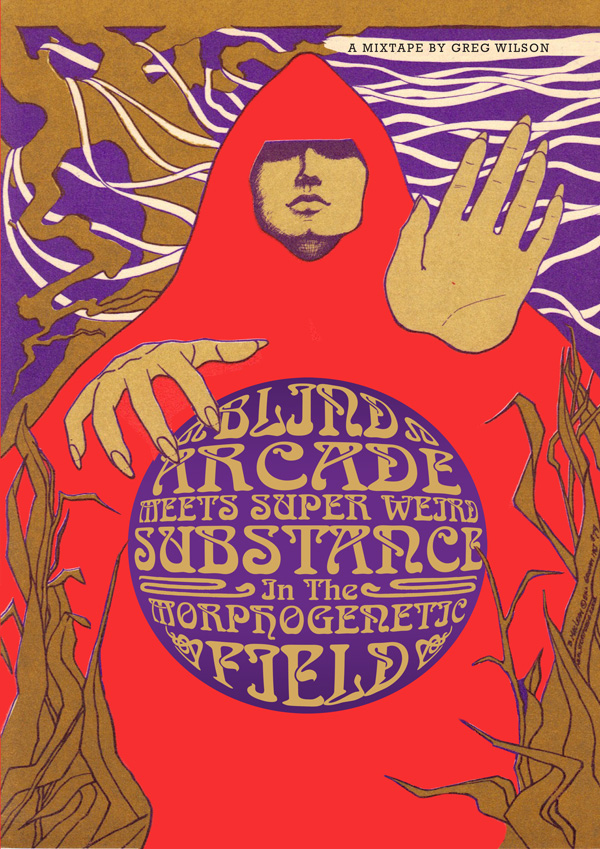 What can people expect from 'Super Weird Happening'?
'I've always liked the idea of the multi media thing, bringing in different artistic aspects to a musical forum. Visuals, talks, interesting people. We're touching on the idea of counter culture, in terms of what it used to be and where it might be found now. So we set up this series of events, to experiment.
It makes itself up. It's designed in that sense. From a DJ perspective, I do what I do, the live bands and the talks take place, but everything is left with a bit of looseness on purpose. The title we use, 'happening', is a Sixties term, which was used for art events, usually spontaneous. We're going off that principle.
We wanted to tap into not only the spirit of the Sixties but the late Eighties too, the acid house era, times when it seemed anything was possible, when people could try ideas out and wouldn't feel foolish if something didn't quite work. It's about putting people in an environment and seeing what happens.'
How will these events unfold?
'There are sections to it. There's the talk section, were different artists come onboard, show what they're doing or do something in a live sense. Then there are the live performances; then it goes into more of a club vibe. There's familiarity within it but there's also stuff that's not familiar at all. Each one will take on its own personality. We're as interested to see what happens as anyone else.'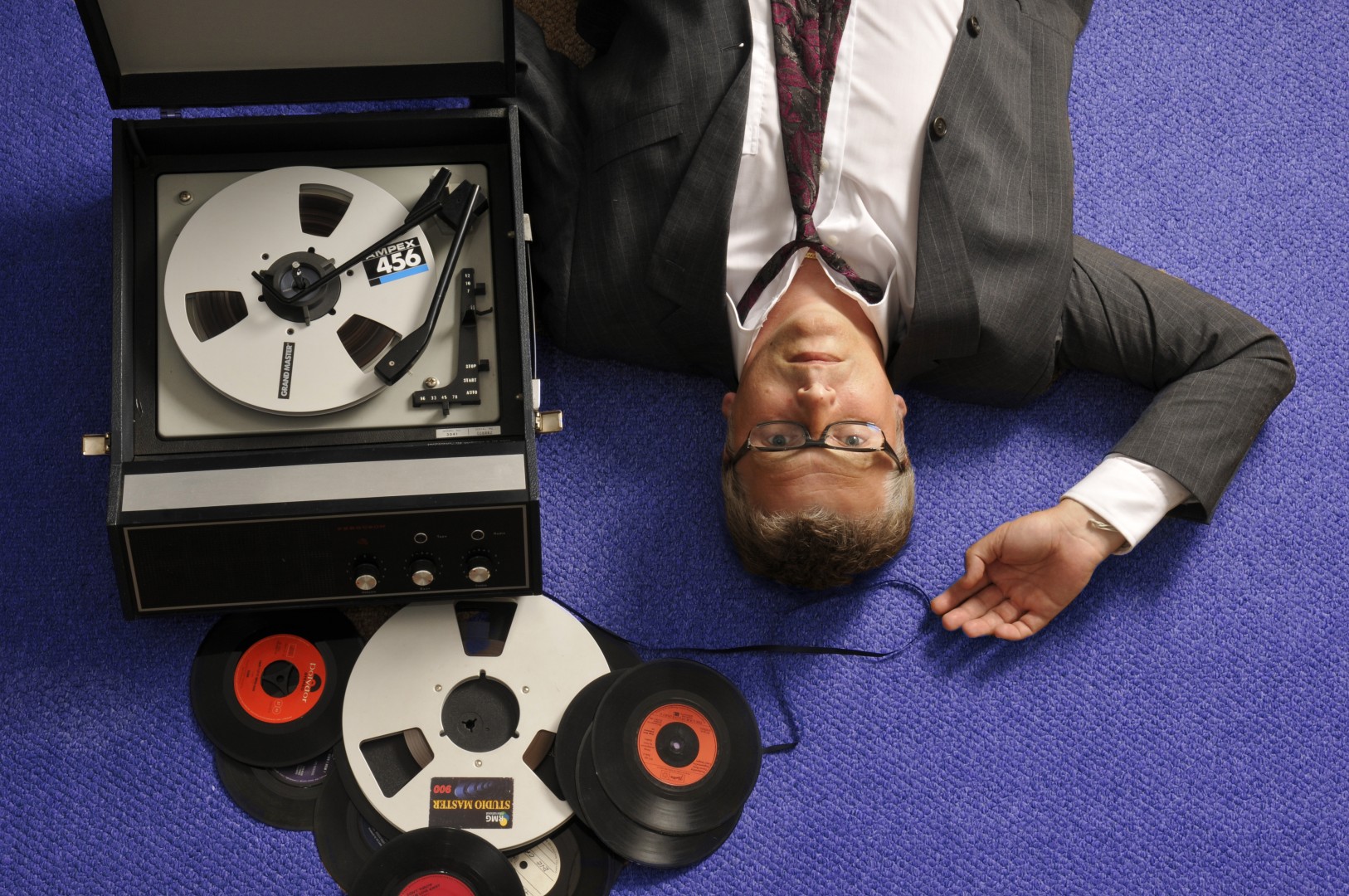 Why do you think now is a good time for such experimentation?
'I think culture goes in cycles. I feel like we've been in a period, since maybe the turn of the century, of dullness. Before and after the turn of the century was a bit of a letdown. It was like 'here we are, the year 2000, it's going to be amazing'; and then we got the X Factor and culture started to dilute.
In this country, this small island, we've created so much incredible music and now we appear to be accepting copies of that. Much poorer copies of it. You've got a TV talent show that is put forward as something of value and substance. Yes, there are some talented kids involved and they can sing, but these aren't artists. These aren't what we had before.

The younger kids coming through, they're not stupid, they'll work it out for themselves, and I think that's what's happening now.'
Would it be fair to describe Super Weird Happening as reactionary?
'Working parallel with this is the Internet, which has completely changed everything. We're in a massively significant historical and cultural moment, with the information that is being exchanged. Too much information at times. We didn't used to have all this info, we had three tv channels. Now there's this endless amount of options.
Super Weird Happening's are meant to be an exchange between people. I think people are getting more and more receptive to talks. This is in an age where people flit around the Internet from one thing to the next to the next, and our attention spans are becoming really small. People are starting to see the value of sitting and listening to what somebody has to say. Storytelling. I feel like this talking element is the antidote to the information overload.'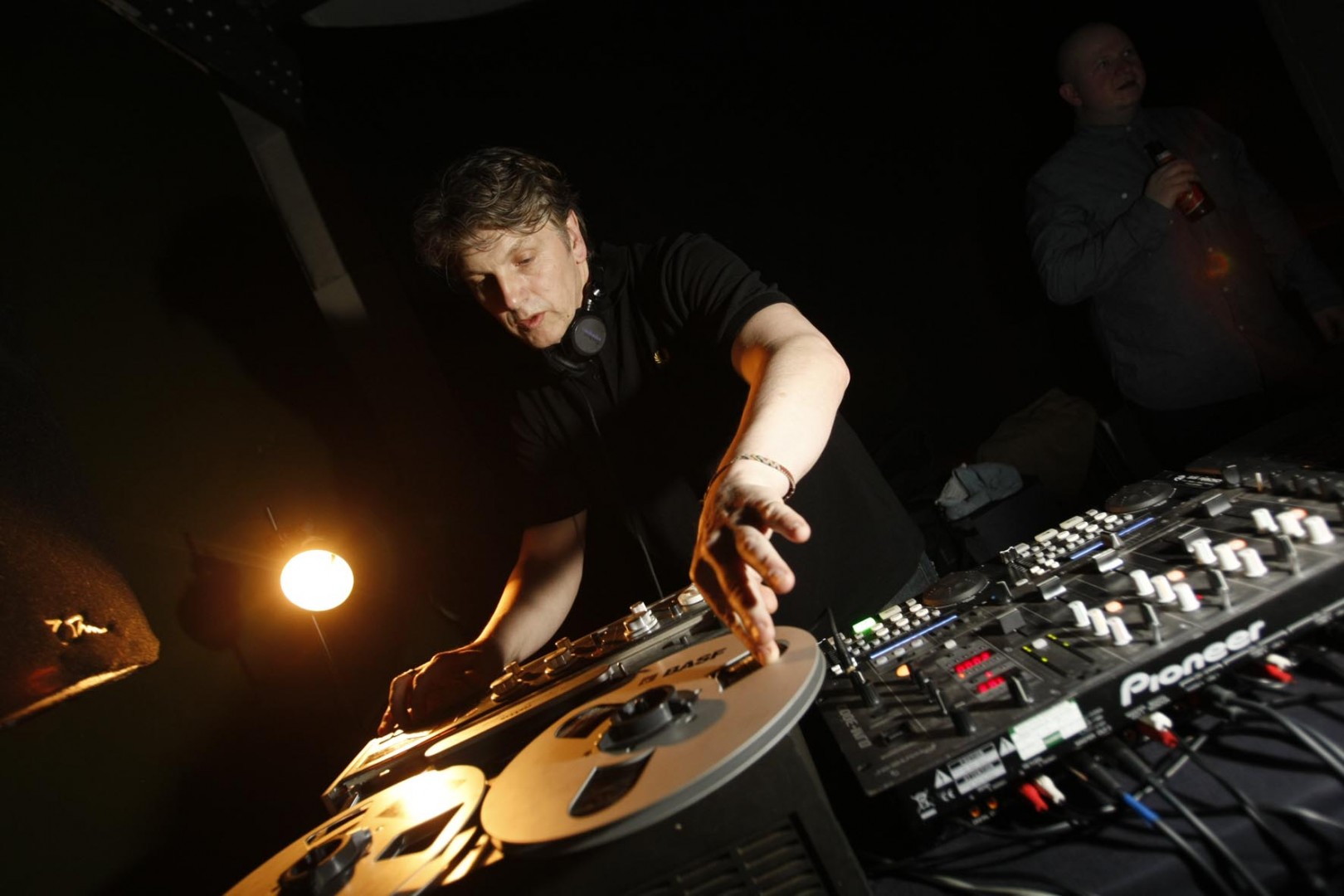 Sharing the good information is a key element then?
'For whatever reason, throughout my life, I've picked up information and had a passion for music and culture, and the sharing of that information has been a very important thing for me. For a younger generation of people, this is their heritage, this is their birth right. This culture that was built. What I'm able to do is take people down an avenue, from which they can then find their own side roads off that.
For me, it's for the younger people to take. It's theirs. It's not about us saying 'you need to listen to this like we did', they come from a different time. I was fortunate to experience some amazing music as it happened, as it was coming out through the Sixties, Seventies, Eighties, but we can't go back into time. If we do, it just becomes nostalgia and that's the one thing that I've always tried to veer away from.'
So there's a folk element to it; an imparting of vital knowledge?
'I think its important to get these stories told, to get these interesting people in front of an audience, people who've mixed with major players who've shaped our culture and been there at crucial moments, who've met these people and learned from them.
What I'm drawing on is the history of music. It's great music, classic or cult classic. It's proven in one-way or another. Why shouldn't younger people who've got a musicality about them, get it? The punks did. They took rock and and roll and turned it into punk.
It's about art being fun as well. Get up and do it. Give it a go, see what happens. Don't be shy. Don't be embarrassed. Let's make holy fools of ourselves. Let's create a situation where people can come together in a space and allow something greater than an orderly, planned out, efficient situation to emerge.'
It seems like you're trying to engage in a way that reaches beyond music?
'We're going through a period of austerity. There's a lot of strangeness going on in the world right now. Whenever that's the case, there's a need for something like this, uplifting. I feel like we're approaching a new period of time were emotion will come more to the fore and communal attitudes will be appreciated.
Sometimes people say what do you think is going to happen? And I say go and ask a fifteen year old kid, they're the ones who are going to lead it. If someone wants some guidance I can talk about what went before and where I feel we are now, but they're the energy, they're the ones who will run with the ball and make the new scenes.'
The next 'Super Weird Happening' will take place Saturday October 18th at Constellations, Liverpool. Tickets available here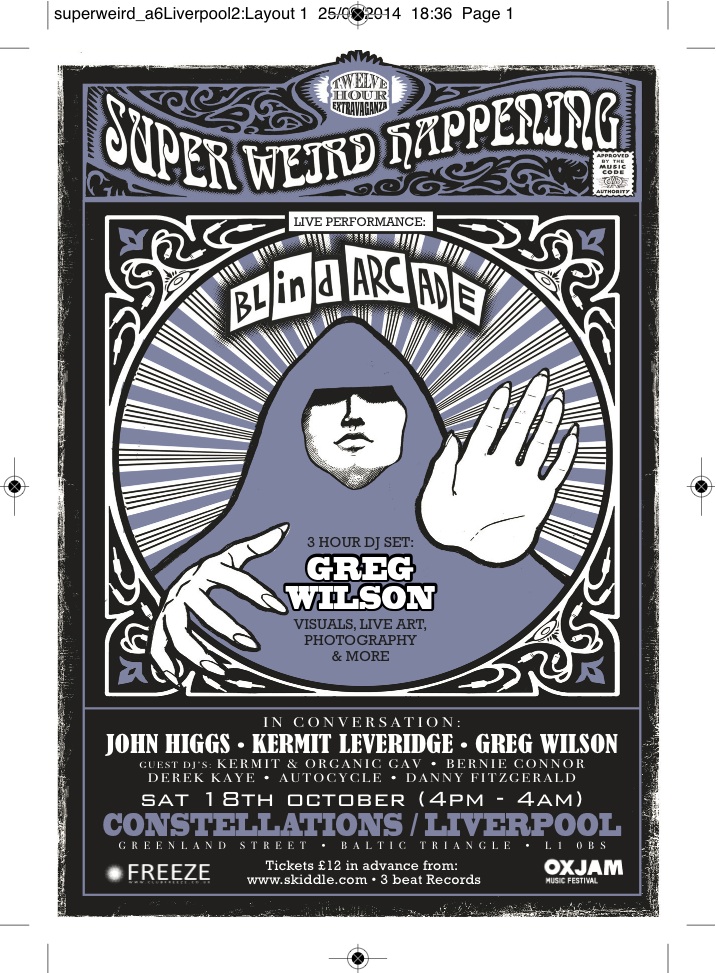 Enjoy that? You might also like this...
Cassettes Are Back: Stones Throw Records
---
25.09.14 / Words: Jonathan Frederick Turton
---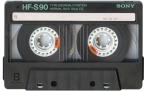 Remember Cassettes? Those things that played music, usually bought in Woolworths when holidaying in Rhos-On-Sea, Wales? Well people are listening to them again. Big time. So much so, Stones Throw R... Read More
Mike Garry: An Ode to St Anthony
---
05.09.14 / Words: Jonathan Frederick Turton / Images: Amy Walsh
---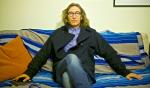 Joseph Roux had it right when he said 'poetry is truth in its Sunday clothes'. At least good poetry is. Mike Garry, Mancunian wordsmith and permanent support a... Read More