Ian Broudie: Coming Home
---
04.09.14 / Words: Jonathan Frederick Turton / Images: Maddy South
---
It's a World Cup summer, which means one thing.
Ian Broudie's on your telly in his tinted specs (and timeless Helly Hansen), marching arm-in-arm with Baddiel and Skinner, singing the football song that not even the most stubborn, terrace-hating goth can resist humming along to.
Yet Three Lions is just one of many triumphs in an illustrious career that continues to sparkle.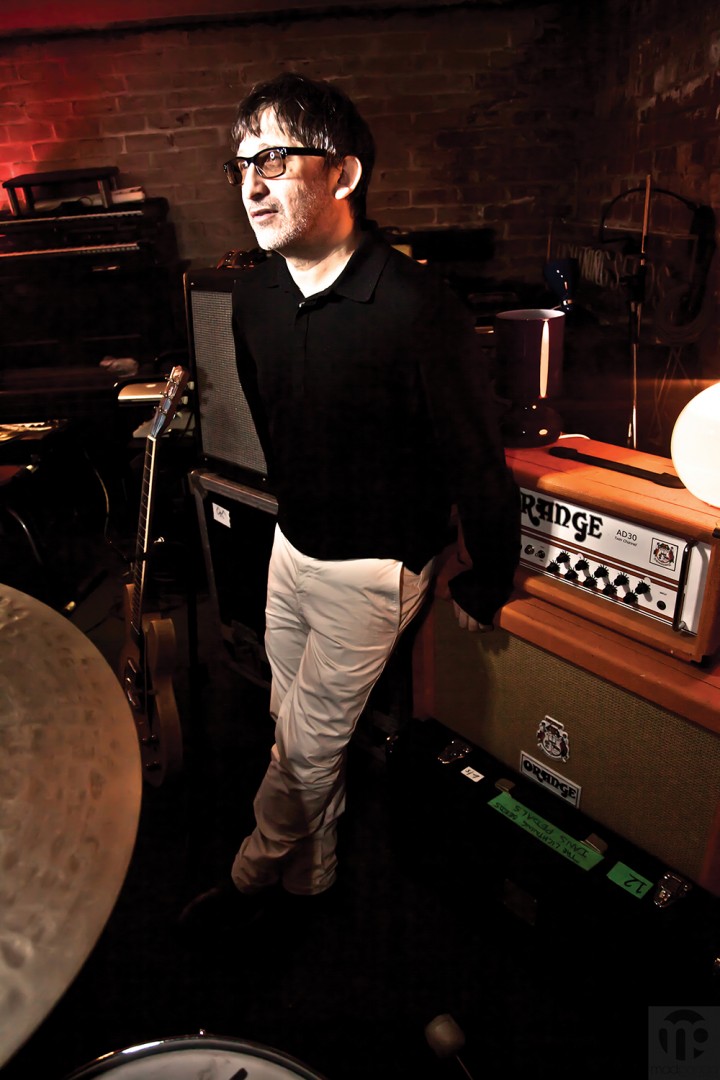 In recent years, Broudie has produced records for The Coral, Miles Kane and The Zutons. During the seventies, eighties and nineties his own projects - notably The Lightning Seeds - illuminated a variety of music scenes from Punk to Britpop.
We caught up with him to discuss musical beginnings, that song and remaining à la mode for quarter of a century.
"I'm not sure I have been current that much", protests Brodie from the confides of his penthouse studio space in Liverpool's docklands. "It's not like I've been 'right, I'll try and be really clever and guess what's happening next".
"With the first Lightning Seeds single, 'Pure', when that came out, The Haçienda was kicking off and it was early dance music. I remember DJ's at The Haçienda saying 'oh man, we always play Pure'. So you'd hear it in clubs but you'd hear it in the Indie charts, too."
"I think I was just doing what I was doing and it kind of fitted in, in a funny way."
The Lightning Seeds are rightly remembered as Broudie's primary project, but before chart entries and football anthems his first group, Big In Japan, were an integral part of a more subterranean, arguably more important musical movement.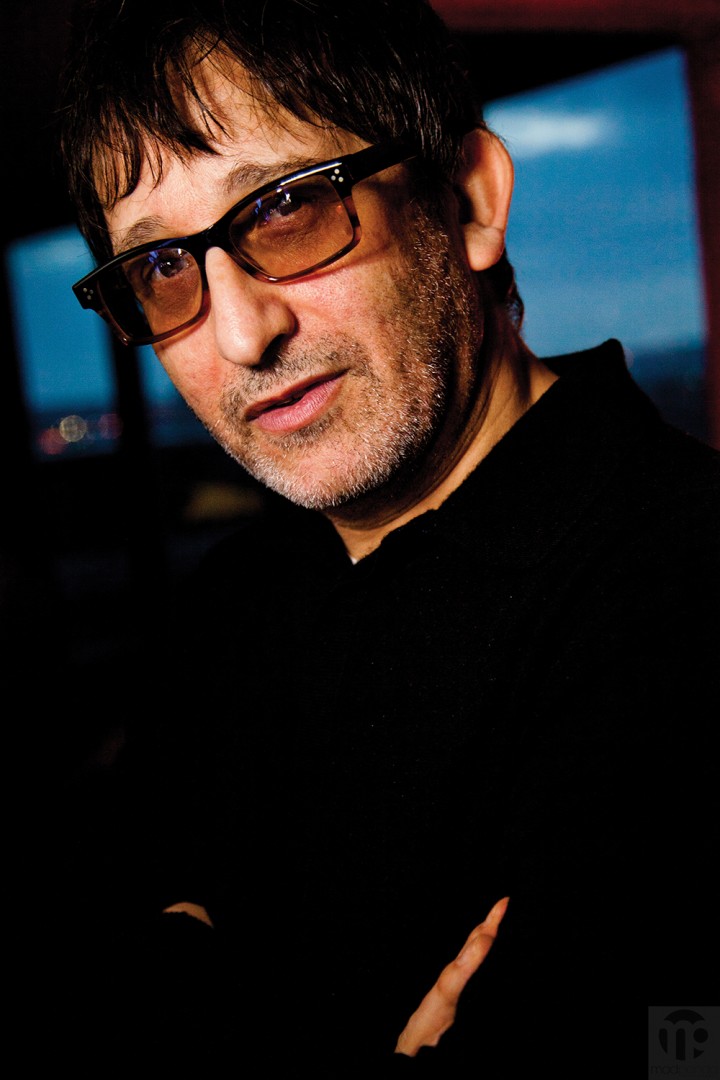 Ian Broudie and his maiden band enjoyed a sound footing at Eric's Club, a bastion of punk rock in Liverpool that housed shows for The Clash, The Sex Pistols and Joy Division. A venue often overlooked in the annals of British music history.
"Eric's was for everyone who didn't fit in, but all liked Lou Reed. We would basically talk to each other at the bar and be like, 'so… do you like Lou Reed?'"
"The Bunnymen were my mates and I ended up recording them at Eric's. All of a sudden that came out on a major label and I was a producer."
"It felt like rules were being rewritten. That's what shaped me really, that period. It definitely affected my attitude and I don't think I've ever really change from that."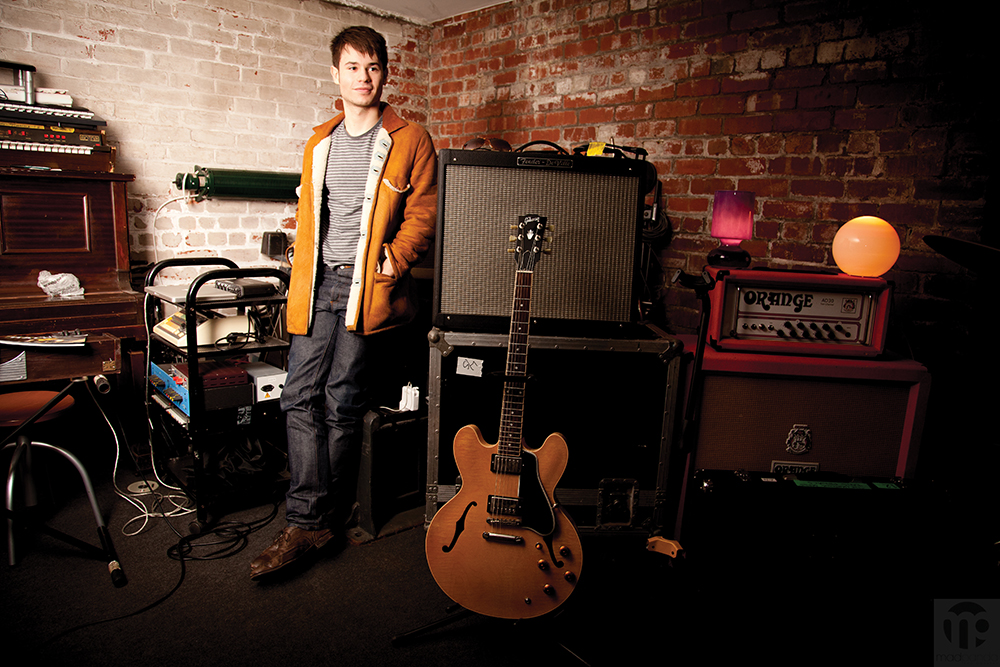 If the seventies and eighties represented a fight for Broudie and his peers, the nineties was a wave of their own design for riding. Was the transition from Punk to Cool Britannia a smooth one?
"I don't know what Britpop was really, but I know there was a time when all the music I liked and was making, was the opposite of what people wanted, then in the Nineties, I was still doing the same things that I used to, on the outside, but now they were on the inside."
Sense and Jollification were hit records, yet it was Three Lions that catapulted The Lightning Seeds into the mainstream. Coming from the musical background he had, was there an element of trepidation doing a football song?
"At first I said no. My publisher phoned me and said 'the FA have been on, do you want to do a football song?' and I just thought, almost instantly, you know, no. Not really."
"Then I thought New Order did one in 1990 and it was okay. I then realised it was going to be here (England hosted Euro 96), Russia were playing at Anfield and it was going to be great, this!"
"Around that time, Fantasy Football was on TV and was pretty cool."
"I thought, I don't want to sing a football song but if these two fellas fancied singing it… then maybe."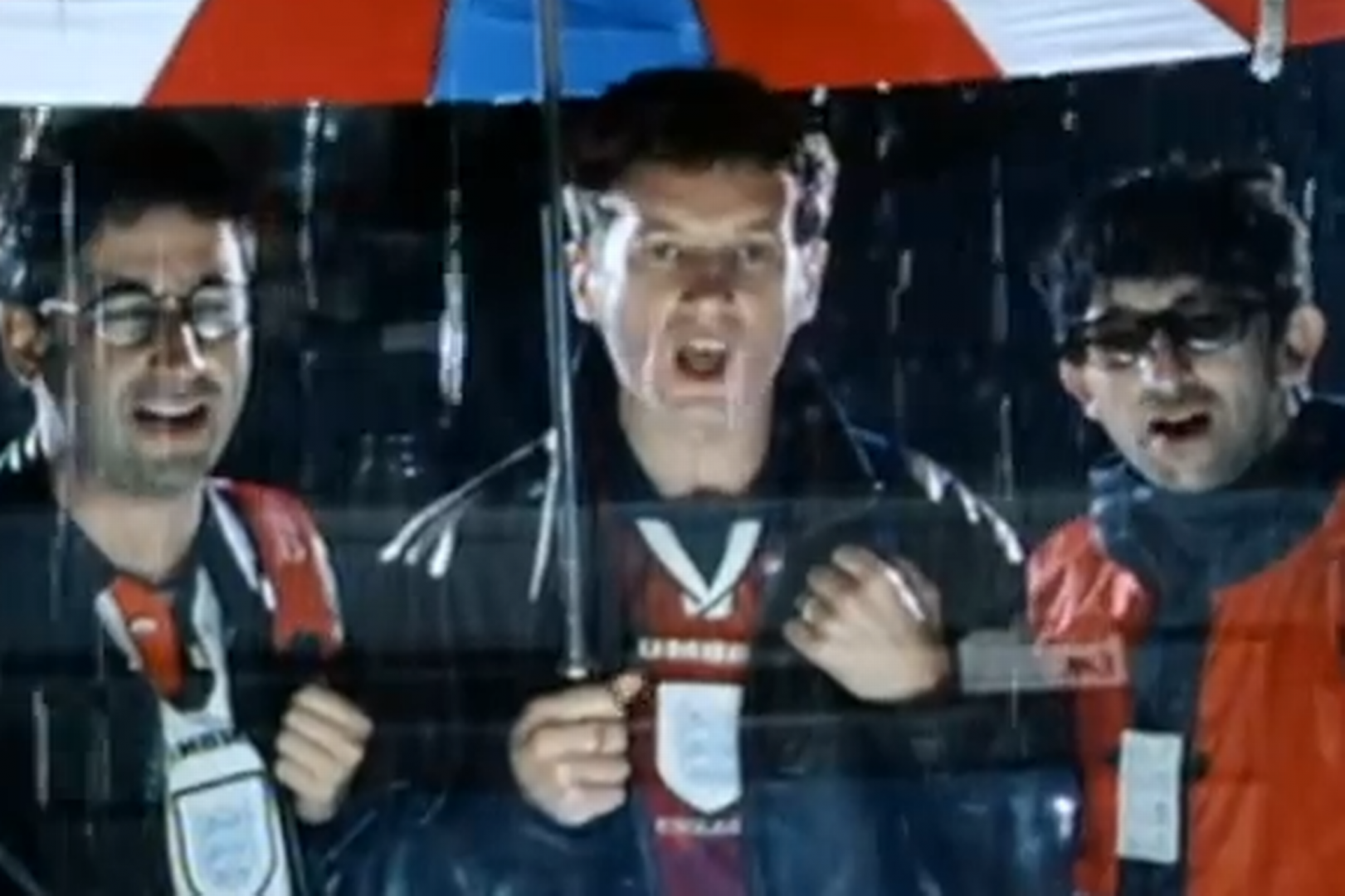 The song's unprecedented success needs no emphasis: they sing it in Germany now (for fuck's sake). Besides drafting in two comedians to collaborate on the tune, were there any other stipulations Broudie put to the FA?
"Football songs can be a bit nationalistic, a bit jingoistic. I didn't want it to be that. It had to be fun and to be honest, the two of them (Baddiel and Skinner) were geniuses with it."
"They wrote the words to the melody I gave them, which I read and just thought 'that is totally about being a fan'. It's not about winning. It's about being a bit shit, but we might win."
"It didn't feel like it was ENG-UR-LAND… you know, being from Liverpool. I wasn't sure about that. It was exactly what I'd been thinking, but unable to say."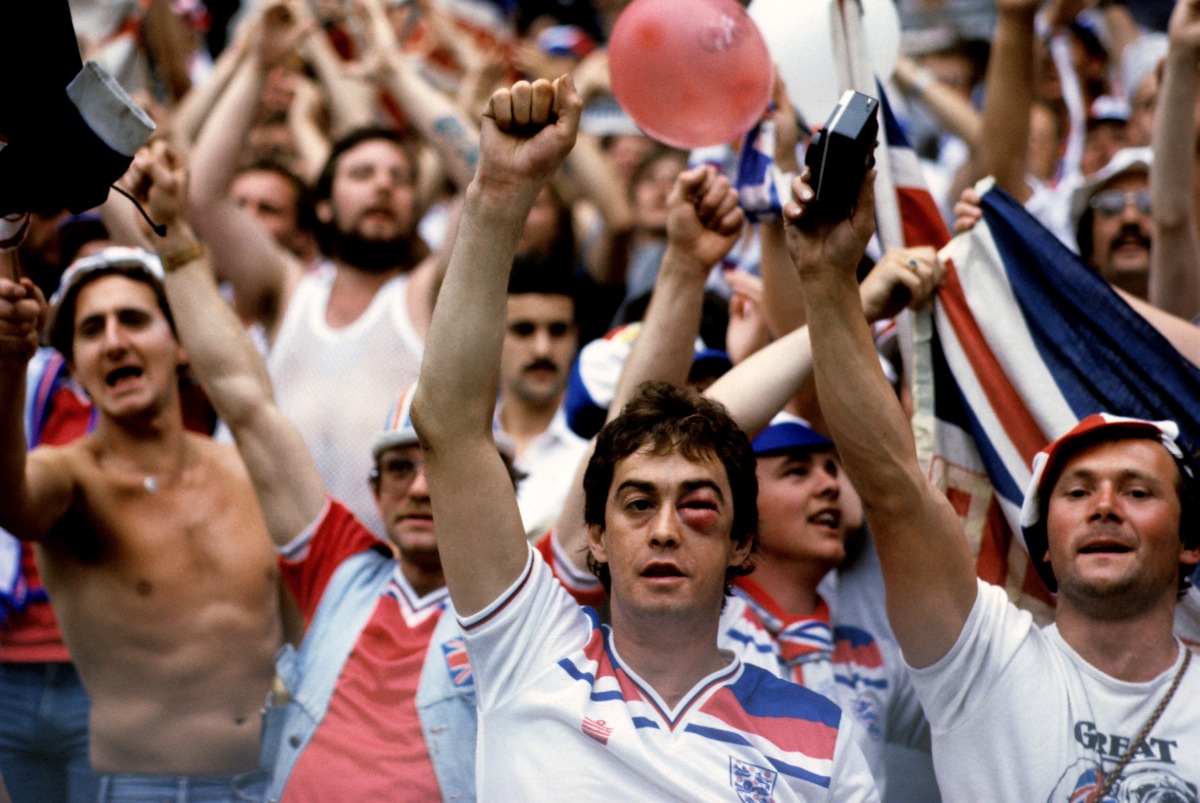 Three Lions cast Broudie into the public consciousness. A fairly shy, reserved guy, much that accompanied the songs success (getting stopped in the ALDI) was unwanted. Does he have any regrets about making such a high profile track?
"I love the fact that I made it. I don't regret making it at all, but I was uncomfortable at the height of its success."
"It took me from an Indie, left-of-centre-thing that people were into, to the mainstream, which was something I never really wanted. In a way you've shut a door, and the door that's opened might not be one you want to walk through."
Following the highs, lows and real lows of Euro '96 and France '98 however, Broudie came across an unsigned band in Liverpool that he quite liked. The bambi-like upstarts became The Coral.
Whilst recording The Coral's first record he met lead singer James Skelly's friend, Dave McCabe of The Zutons, whose debut album he would eventually produce, too.
"For me that kind of put me back on the right path. I wanted to leave all that England stuff in that place where it was great."
"Being in Liverpool and working with those bands, playing them records they'd never heard, it kind of got me back into it."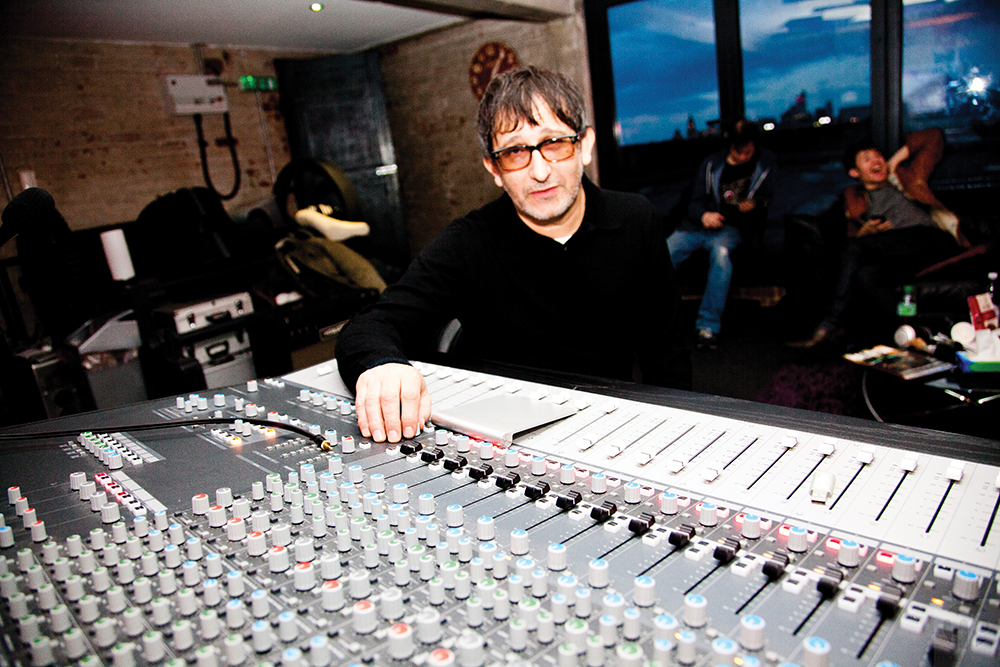 Throughout the decades Broudie has interchanged between frontman, session musician and music producer; equally deft twisting knobs as penning verses. He's wracked up producer credits like Hulk Hogan accumulates heart scares; but how does he perceive his role?
"I've never considered myself a producer. I consider myself a bit of a fake when people say that."
"Sounds a bit poncey but I've always felt more like a collaborator. It was frustrating for me because I loved working with different people but I didn't want to be a producer. That's what the Lightning Seeds came out of."
"Producers now are people who've been to Uni and are trying to fill their calendar with jobs. If you train in a studio, whoever comes through the door, you work with."
"I can only do certain things I like. I have to really like it."
Broudie went through a dark period after the untimely death of his brother a few years ago, which resulted in a hiatus from the music industry. Playing alongside The Liverpool Philharmonic Orchestra recently, has been a rewarding and timely venture.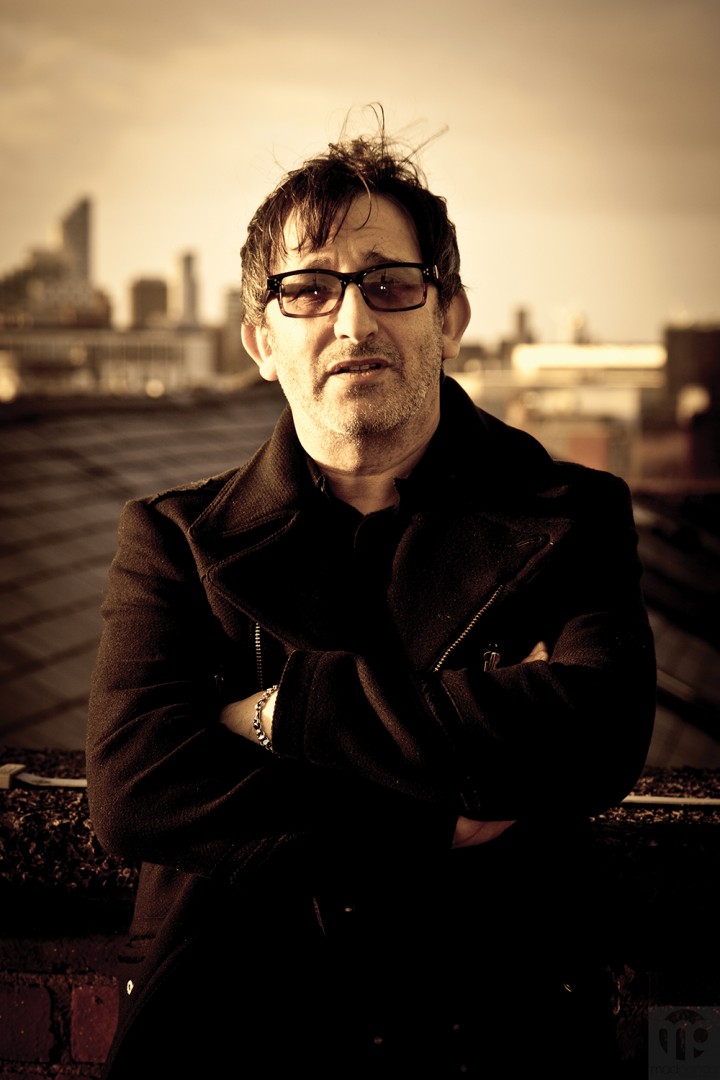 "It has felt like a bit of an achievement. It was a daunting challenge."
"It was emotional because the show at the Philarmonic Hall was about playing with the orchestra, but also my lad Riley, Terry (Hall, The Specials), Ian (McCulloch, Echo And The Bunnymen), James and Bill (Skelly and Ryder-Jones of The Coral). Old mates."
"Bit by bit, it got more complex and took a lot of work to get it all connected up. But it's been lovely, really. Good fun."
After a sombre period, the Lightning Seed appears in a healthy space, both creatively and personally.
"At this point, it's nice to step outside of my comfort zone and do something different, which this has been."
"I really want to make an album now, which is the first time in a long time. The last six months I feel I'm back to where I want to be."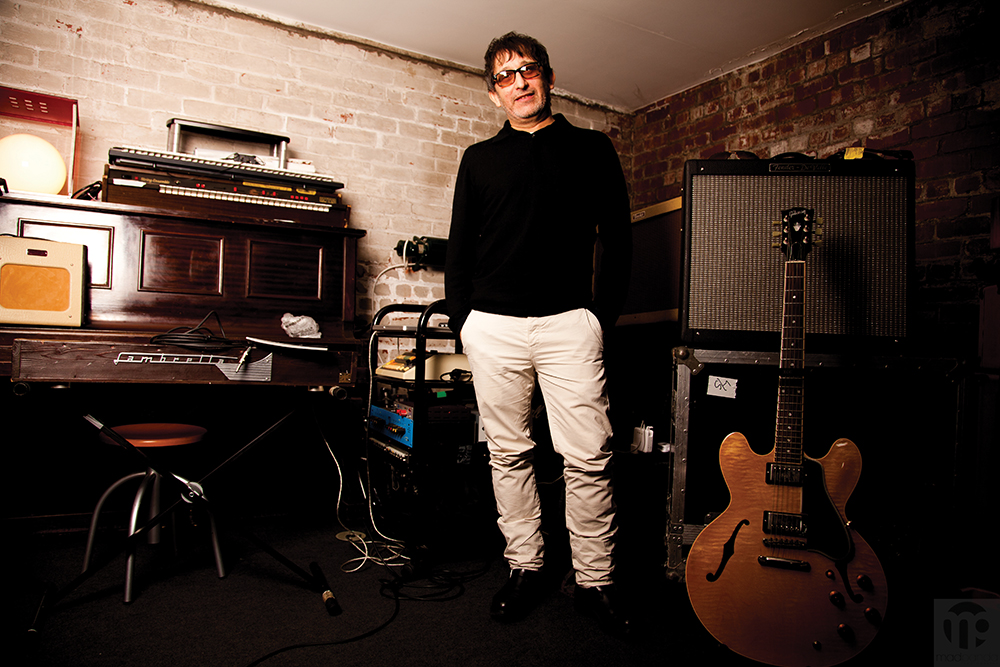 Enjoy that? You might also like this...
Sleaford Mods: The Antithesis of Everything Currently Shit
---
04.03.15 / Words: Jonathan Frederick Turton / Images: Michael Kirkham
---
By now you've probably heard a fair bit about Sleaford Mods. Depending on who you've listened to, they're the saviours of Punk Rock or ... Read More
Ross Barkley: The Kids Are Alright
---
05.09.14 / Words: Mathew Robinson / Images: Nike
---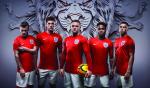 Roy Hodgson turned to his young stars in Brazil this summer. Ross Barkley, probably the pick of the bunch. The Liverpool native thrived under Roberto Martinez at Everton l... Read More