Jarg Magazine: Poetry For Now
---
29.10.14 / Words: Jonathan Frederick Turton
---
Poems don't have to be about onions unraveling or the English countryside. Some of that stuff is really good- William Blake, Wordsworth etc- well written and rudimentary. But poetry can be about anything. The smell of the jobcentre, your latest Tinder match, George Albert's muzzie. Whatever, really.
The lads behind Jarg Magazine know this more than most. A new publication with an authentic and refreshingly honest voice, Jarg aims to open poetry up to new audiences- to bring the artform out of classrooms, off bookshelves and into pubs and bus carriages. We spoke to co-founders Matt Smith and Ben Russell to find out more about their literary venture...
What can people expect from Jarg Magazine?
'New, progressive, contemporary poetry that aims to highlight and explore current struggles, feelings, and excite. Celebrating the mundane is also something that we look to do.'
People associate poetry with school and people with three, sometimes four names. How is the poetry in Jarg Mag different?
'Our aim from the beginning was to offer an alternative to National Curriculum-led poetry in and out of schools. We didn't enjoy poetry during school years either. After escaping those small rooms we found that there is more to poetry than Larkin and Duffy. Our inclusions are relevant to what is going on right now.'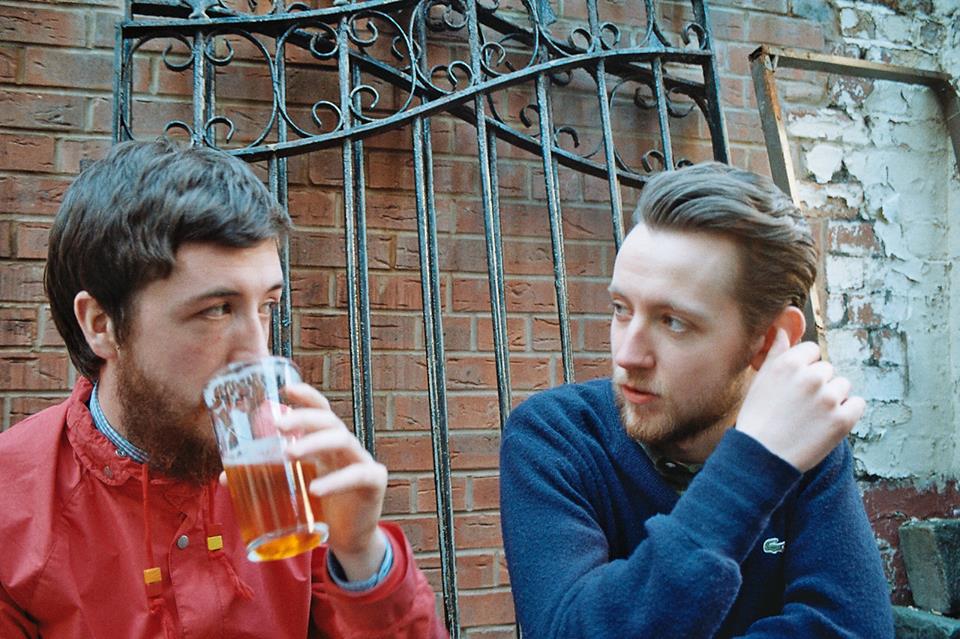 Why is now an important time for people to be reading and writing poetry?
'Poetry tells stories. These stories can range from lost love to lost jobs and everything in between. Apart from the often-churned-out classics, poetry is almost a forgotten art. It shouldn't be. It can aid and amplify anyone and everyone's life.'
Why do you love the artform?
'It does not stop. It's everlasting and eternal. Like film, paintings, music, it plays on and on. '
Who currently contributes for Jarg Mag and how can people get involved?
'The first issue (released July 2014) featured poetry from both established and up-and-coming poets, all of which had ideas that we continue to dig and admire. The established poets include Andrew McMillan, who is about to release his first collection of poems through Jonathan Cape in 2015. We didn't just send hopeful e-mails to said established poets. We had existing friendly and collegial relationships with them through being fans of their work.'
If you fancy yourself as the next Scroobius Pip, submissions for Issue Two are now open. Send examples of work to jargmagazine@gmail.com.
As the magazine is self-funded- and following the success of the inaugural event- the Jarg team will host POETRY/MUSIC/POETRY nights in Sound Food and Drink, Liverpool. Keep your eyes peeled for homemade posters in and around the North West of England and pick the next one up when it lands.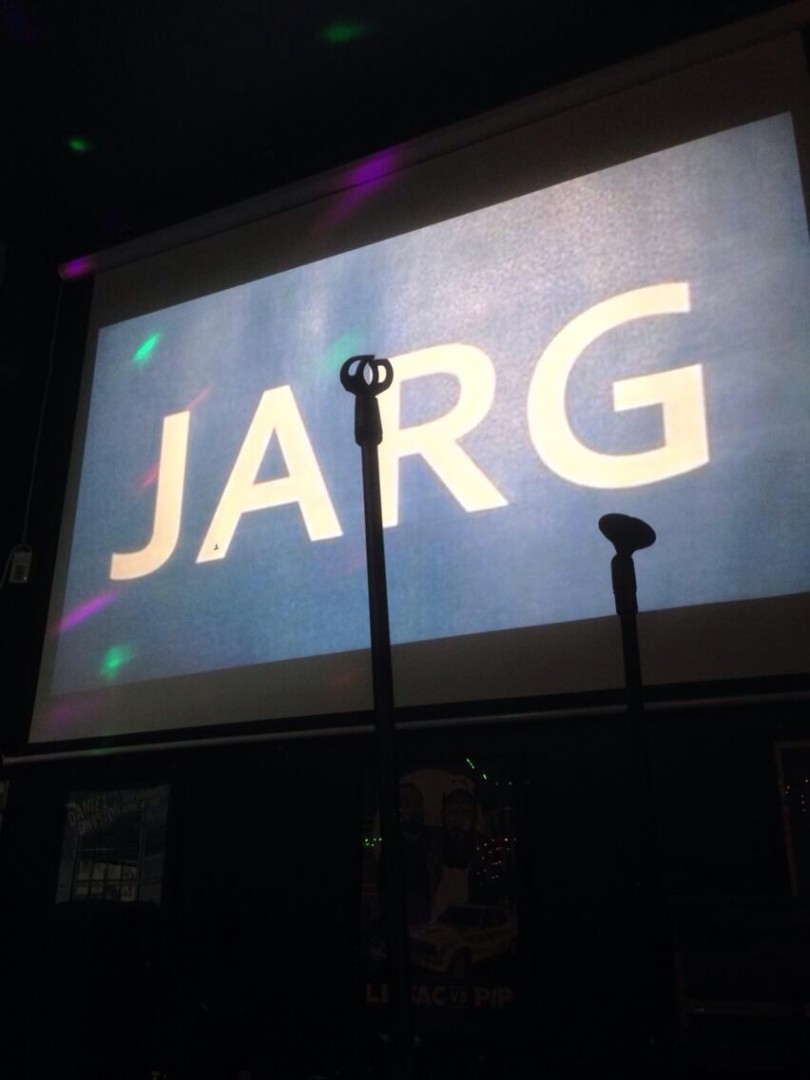 Enjoy that? You might also like this...
Mike Garry: An Ode to St Anthony
---
05.09.14 / Words: Jonathan Frederick Turton / Images: Amy Walsh
---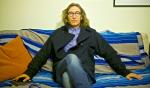 Joseph Roux had it right when he said 'poetry is truth in its Sunday clothes'. At least good poetry is. Mike Garry, Mancunian wordsmith and permanent support a... Read More
Ian Broudie: Coming Home
---
04.09.14 / Words: Jonathan Frederick Turton / Images: Maddy South
---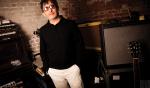 It's a World Cup summer, which means one thing. Ian Broudie's on your telly in his tinted specs (and timeless Hel... Read More