Kids To Bed, Close The Curtains: Provodnikov v Matthysse
---
17.04.15 / Words: Ste Turton
---
We mostly go for intelligent boxers at Halcyon. The elegant Cuban style of Rigondeaux and Casamayor. The shoulder-roll of the Mayweather's and James Toney, that's what we're all about. It's even how we've attempted to conduct our own business, on the odd occasion it's kicked off during a staff night out. Hit and don't be hit. Stick and move. Protect yourself – and the contents of your Beer Lao bottle- at all times.
In the early hours of Sunday morning though, the highbrow-boxing manual gets launched out the window, when two of the sport's most notorious warmongers meet in Verona, New York. Surprisingly for self-confessed 'purists', we can't wait.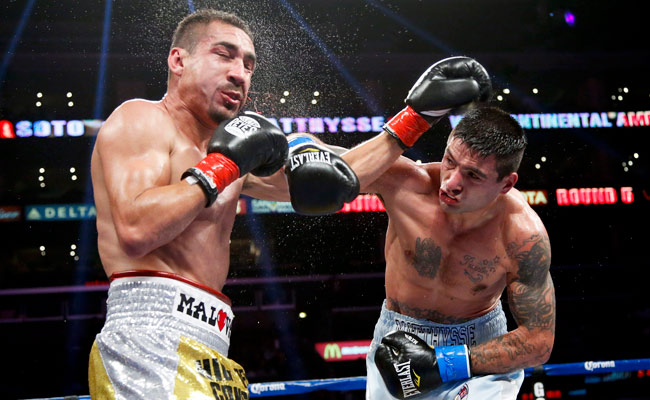 'It's the greatest matchup in the world'. High praise from trainer Freddie Roach who, in just over a fortnight, will be working the biggest boxing-event in history. But whereas Pacquiao-Mayweather presents so many possibilities in terms of how the fight may pan-out, this weekend's bout is much more straightforward; two men, panning the other's head in, for as long as it lasts.
If you're a casual fan, non-too familiar with either guy's record, don't worry about it. The official tale-of-the tape isn't needed here. In one corner you have Ruslan Provodnikov, a non-stop, power-punching pressure fighter. He's prone to the Ricky Hatton trait of using his moon-like face as a Russian battle shield, but has somehow yet to be dropped in a career smothered with brutal bouts. The guy in the opposite corner is Lucas Matthysse, probably the biggest pound-for-pound puncher in boxing and the hardest man in Argentina since Aldo Duscher, the Deportivo La Coruna ball-winner who broke David Beckham's metatarsal. Both like to fight, a lot.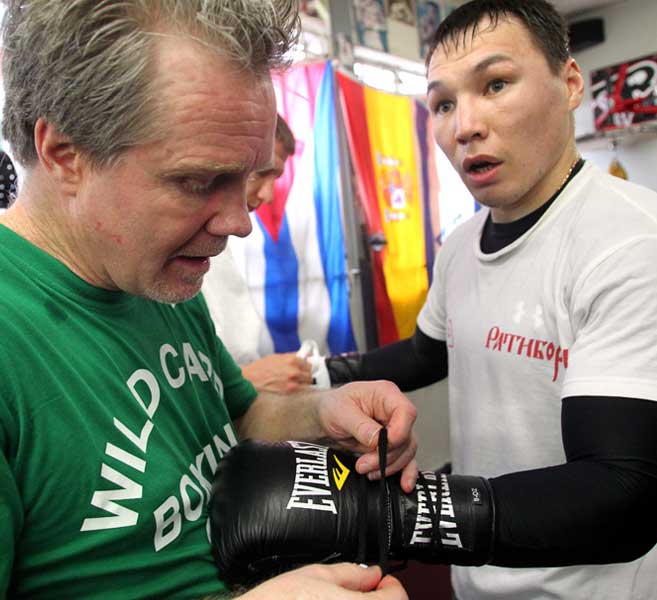 There are no belts on the line, no guarantee of a big-money showdown for the winner. There won't be the glitz and glamour of a big Vegas card or Tom Jones singing the national anthem, but who's arsed? Not the fighters, whose motivation seems primarily about being involved in a fight that will go down in history; a fight that will tie their surnames together alongside the duos of Gatti-Ward, Barrera-Morales and Corrales-Castillo, whenever folk discuss the modern game's most fierce fights.
It's not always easy for UK fight-fans to catch stateside boxing live, but this is one you can't miss. If you've been working all weekend, set the alarm. Out on the sauce Saturday night? Have your man do you a coffee with that kebab. No Boxnation subscription, find a fucking link. This week marked the 30th anniversary of Marvin Hagler and Tommy Hearns' epic three-round scrap. Sadly, we were too young to tune in to that that. For Provodnikov-Matthysse, there are no excuses.
Ruslan Provodnikov v Lucas Matthysse
Live on Boxnation, 2am Sunday.
Enjoy that? You might also like this...
Boxeo Clasico
---
05.09.14 / Words: Jonathan Frederick Turton / Images: Christaan Felber
---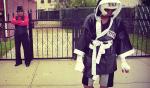 Boxing has always been, and always will be, an interesting sociological subject. Throw New York City into the mix, a back street gym and a Canon SLR, and you've got ... Read More
Bernard Hopkins: An Audience With The Alien
---
07.11.14 / Words: Ste Turton / Images: Jonathan Frederick Turton
---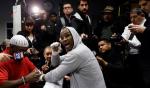 There's not much we can write about Bernard Hopkins that they haven't already written. The man is astonishing; a Halcyon Hero of the highest order. Eig... Read More