Nas: Time Is Illmatic
---
05.12.14 / Words: Ste Turton
---
90s Hip-Hop holds a special place for us, especially in our growing-up. Before the days of The Strokes on mini-disc and ripping Libertines demos off Limewire, it was everything from Method Man's 'Tical' to Ice Cube's 'The Predator', blasting through a battery operated CD-player. Whether kicking around a Questra during the summer months or taking winter-refuge between the uninspiring grey walls of the local youth club, rap music was invariably providing the soundtrack.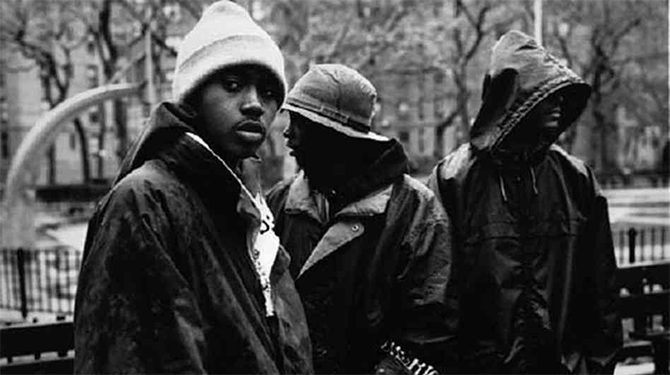 With that in mind, we're made-up to be collaborating with The Shipping Forecast, for an exclusive screening of a major new-film from the genre.
Time Is Illmatic is a feature length documentary that delves deep into the making of Nas' 1994 debut album, and the social conditions that influenced its creation.
Twenty years after its release, Illmatic has become a hip-hop benchmark that encapsulates the socio-political outlook, enduring spirit, and collective angst of a generation of young black men searching for their voice in America.
The doc tracks the musical legacy of the Jones family, handed down to Nas from his jazz musician father, Olu Dara. It also examines the social conditions and environmental influences that contributed to Nas' worldview.
Along the way, Time Is Illmatic shows how Nas—with the support of his Queensbridge neighborhood crew, the loyalty of his younger brother Jabari "Jungle" Jones, and sacrifices of his mother, Ann Jones—overcame insurmountable odds to create the greatest work of music from hip-hop's second golden era.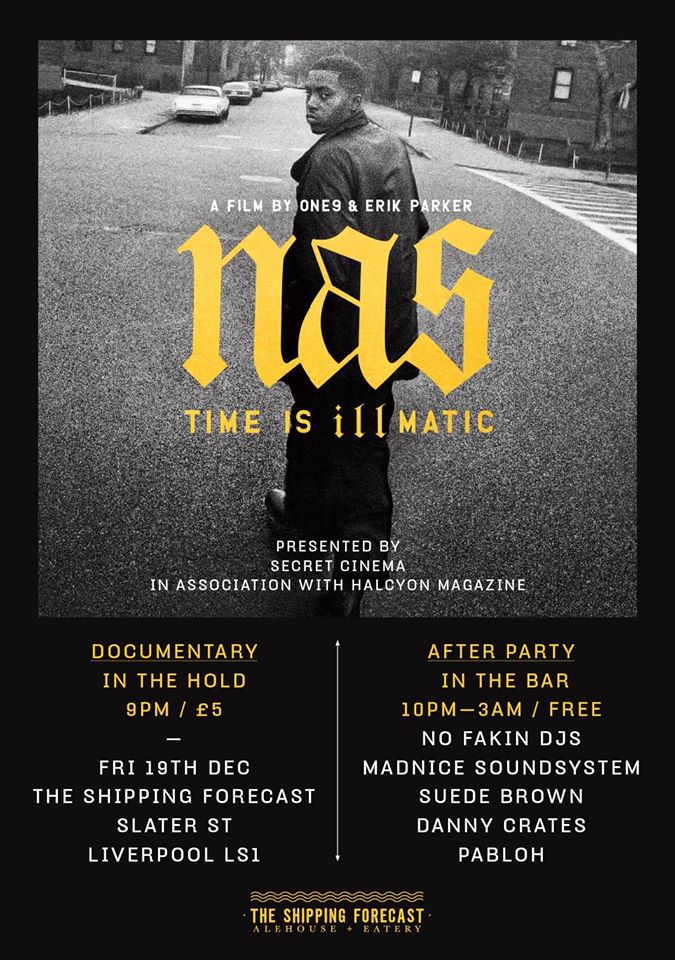 We've got sets from NO FAKIN DJs, MADNICE SOUNDSYSTEM, SUEDE BROWN, DANNY CRATES and PABLOH; spinning all things Illmatic. There'll be Jazz, Funk, Soul and Hip Hop Tracks, breaks and samples from the legendary artists behind the seminal album, including Nas, MC Serch, Large Professor, Pete Rock, Q-Tip and Premier.
A classic evening of film and music is on the cards, all for just a five spot. This is one Christmas night-out you'll not want to miss, so grab your tickets from the link below. We'll see you there...
http://www.skiddle.com/whats-on/Liverpool/The-Shipping-Forecast/NAS-TIME-IS-ILLMATIC-/12287386/
Enjoy that? You might also like this...
Dickies: Did It Like This
---
04.09.14 / Words: Matthew Staples / Images: Michael Kirkham / Styling: Matthew Staples
---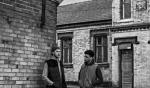 We took a load of Dickies winter clobber on a nice walk around leafy Liverpool 8 - we even stopped for a bowl of noodles and a gab about hats. Read More
Cassettes Are Back: Stones Throw Records
---
25.09.14 / Words: Jonathan Frederick Turton
---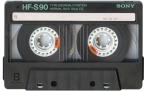 Remember Cassettes? Those things that played music, usually bought in Woolworths when holidaying in Rhos-On-Sea, Wales? Well people are listening to them again. Big time. So much so, Stones Throw R... Read More