No Homers Club: Simpsons Art Show
---
25.08.15 / Words: Pad Hughes / Images: Robin Clewley
---
Dum dum dum dum dum dum dum dum… dum-dum-dum-dum *INSERT RELEVANT COUCH GAG*
Let's begin.
This afternoon there is a queue spiralling down Greenland street as long as the queue for Mt Splash Moore (Season 2 Ep e18). Passing philistines would be excused for thinking that tonight's festivities must be some sort of rock concert or book signing but they would be wrong because this evening, as you may have guessed from my ramblings, is No Homers club – an art exhibition about all things Simpsons.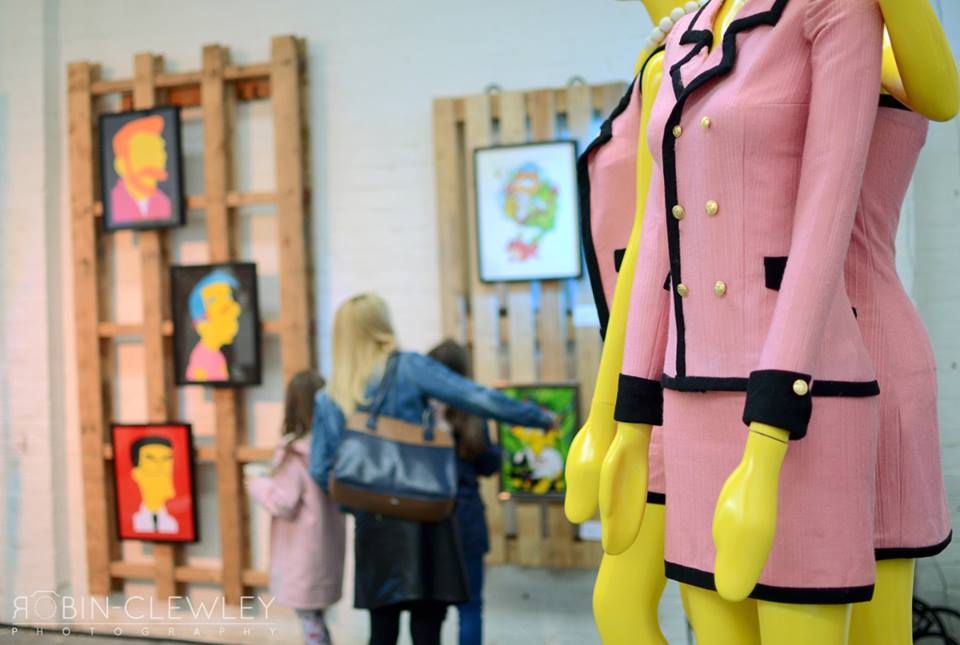 Mmmmmmmmm Simpsons. Is there anything they can't do?
The first part of the event that is open to us eager Simpsons geeks is the decked out beer garden. Constellations is a venue with a fantastic open space, which is perfect for a show like tonight's. The first thing you notice at the exterior of No Homer's Club is the attention to detail.
We have Moe's Tavern which serves Flaming Moe's…or Flaming Homers if you are that way inclined (Season 3 Ep 10).
Happy voices erupt under the sunshine with remarks such as "it's that bit from that episode with that guy in" and "Oh my god I love that one". With cough syrup based cocktails in hand, the outside crowd slowly move into the main space.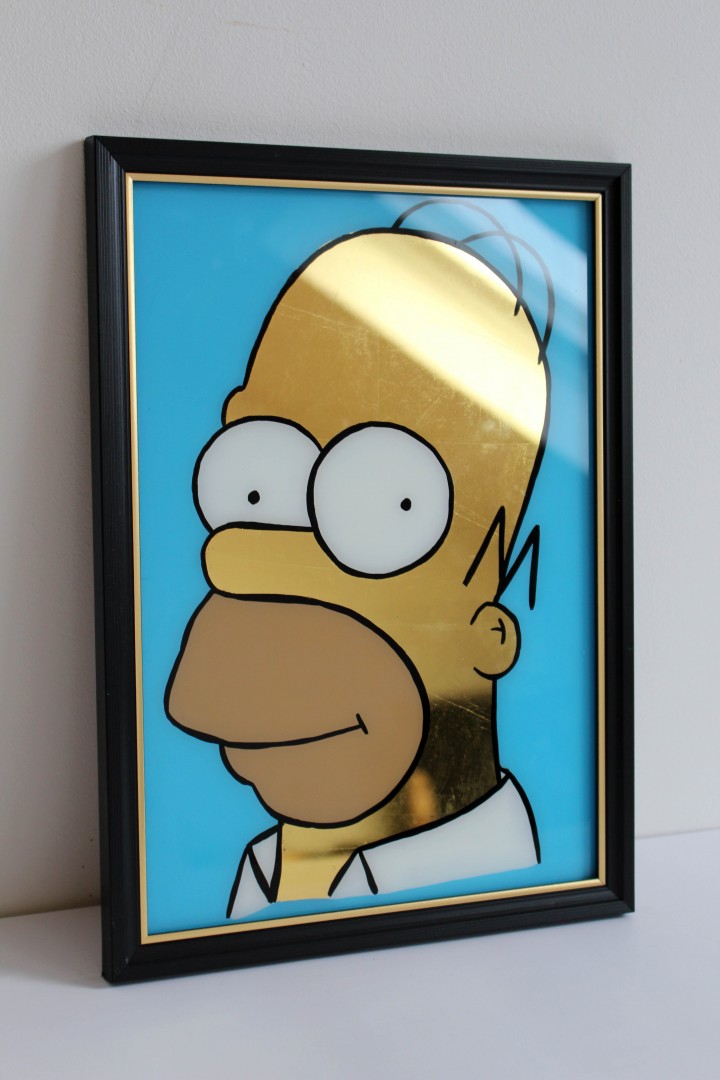 What's exciting about living in Liverpool at the moment is the vast array of different events on offer. Like Springfield, Liverpool is an eclectic place of wonder and excitement. No Homers Club demonstrates this brilliantly.
Upon entry, donuts are offered and consumed by hundreds of excited Matt Groening groupies and from there on out it is treat after treat.
The artwork is exquisitely inspired by different Simpson's idiosyncrasies spanning from Season 1 – Season 11… as every Simpson's purist knows the show stopped after season 11….right?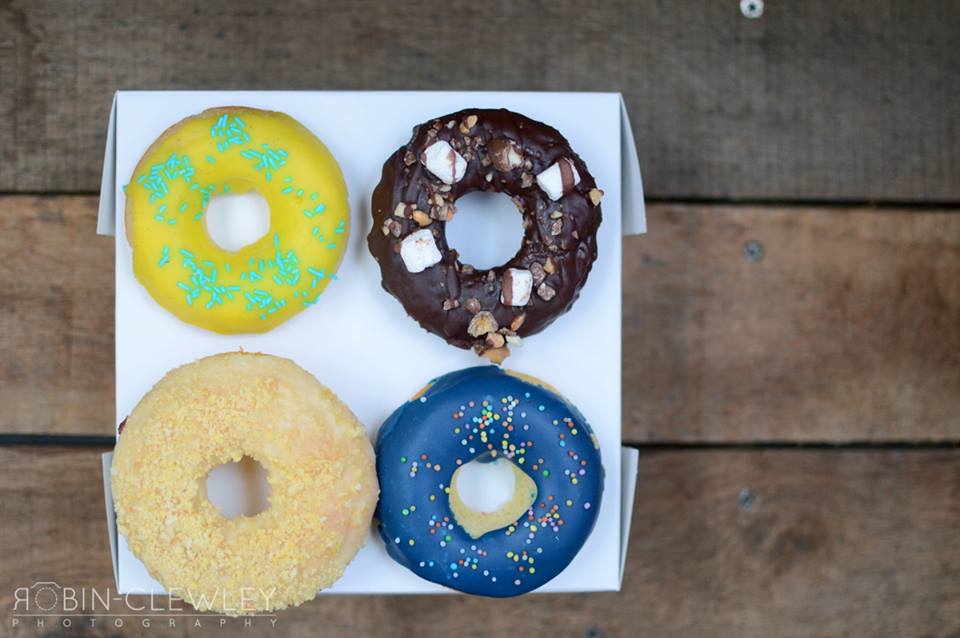 In the main space there are videos showing whole seasons of The Simpson's with the only dialogue used being characters first names and large yellow manikins sporting Marge Simpson's three pink Channel suits (ep 14 Season 7).
The width of appeal these artworks provide is considerable. Whether you're a hard-core Simpsons enthusiast or just a mildy interested art fan, there's something for you.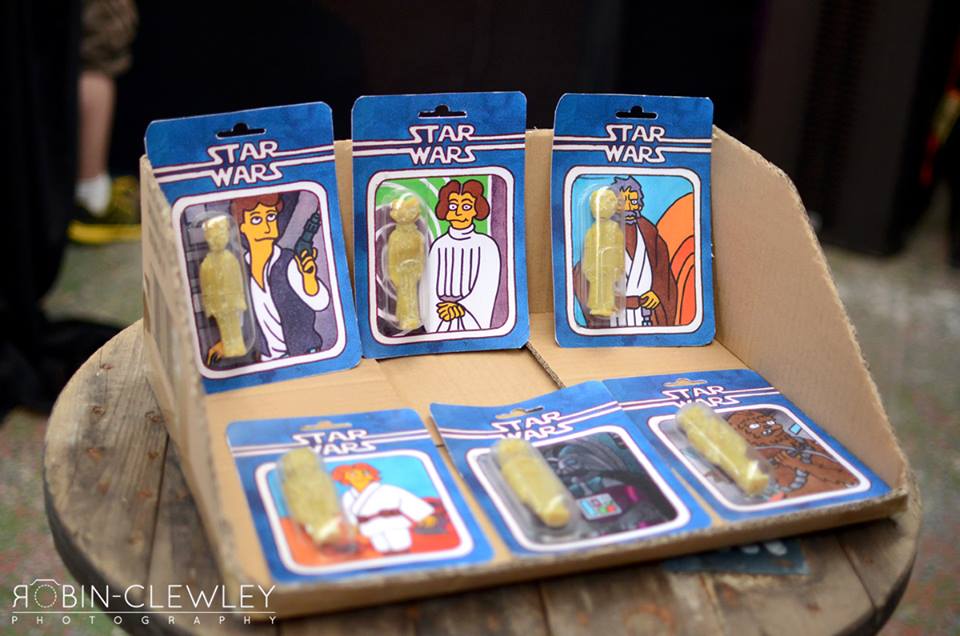 The night is finished off in style with the fantastic Organ Freeman playing their favourite Simpsons songs. They are brilliant…. maybe not as good as Grand Funk Railroad but brilliant all the same (Ep 24 Season 7).
The night continues on and as I step outside next to a sign that says 'Two Bad Neighbours' (ep 13 Season 7), the sun sets and the Liverpool sky seems to turn a magnificent yellow.
The collective that brought No Homers Club have another show in the offing: 'Isla Nublar: A Jurassic Park Inspired Art Exhibition', October 9th-11th at Constellations. Raaaaaar.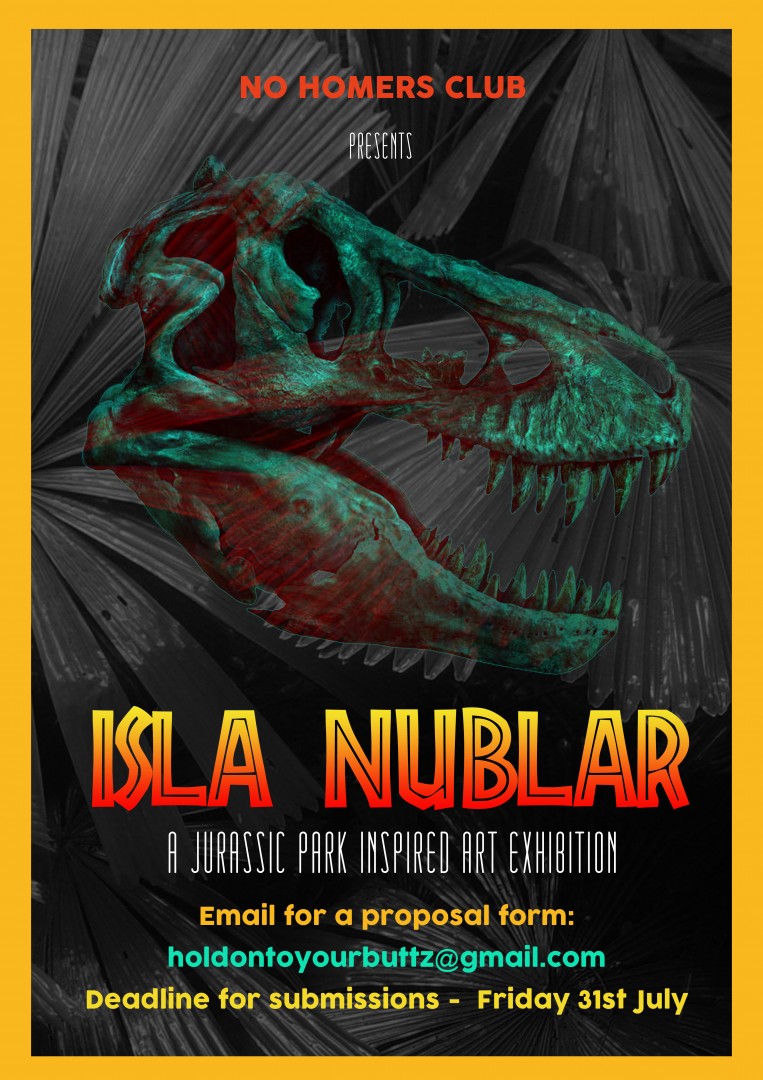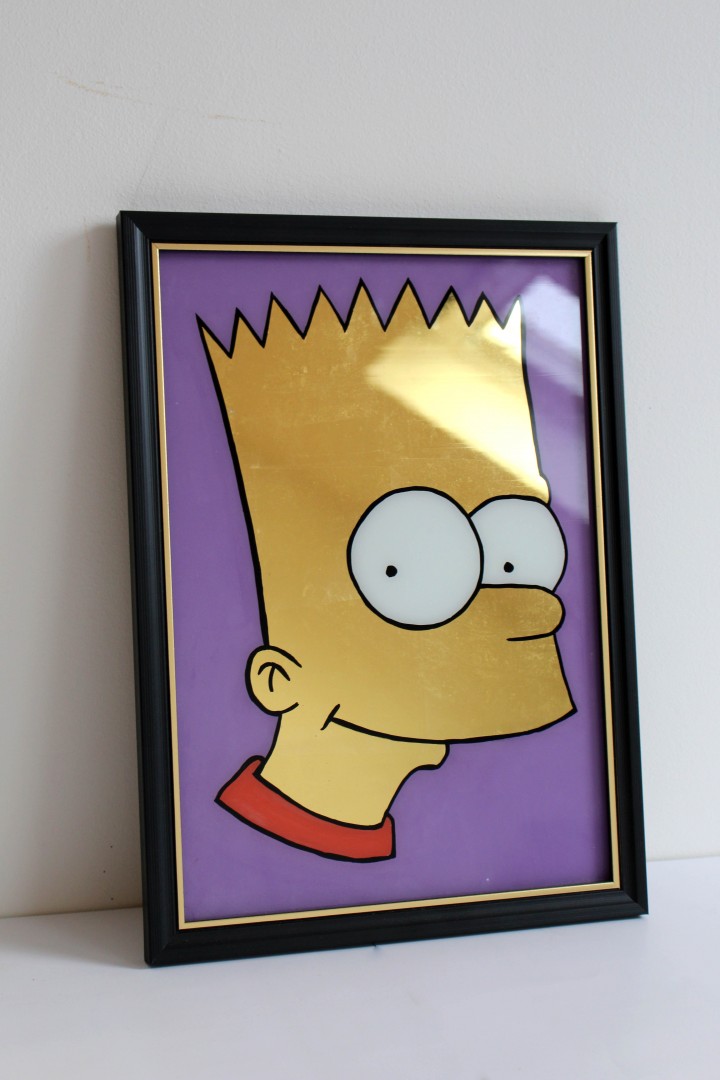 Enjoy that? You might also like this...
Tony Law: Embracing The Absurd
---
08.09.14 / Words: Jonathan Frederick Turton / Images: Jamie Holligan
---
\'Good ideas come out of absurdity', suggests Tony Law, on a sunny, Friday afternoon in the capital. Good comedy as well, it seems. The Canadian comic's brand ... Read More
A Hundred Different Lives: The Extraordinary Life of Philip Townsend
---
20.03.15 / Words: Kieran Morris / Images: Phil Townsend
---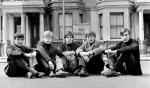 I thought this piece would write itself. When I was first told I'd be interviewing Philip Townsend, it was under the instruction of cultivating a simple, cut-and-... Read More