Outfit Talk About Dissappearing
---
07.06.15 / Words: Jonathan Frederick Turton / Images: Andrew Ellis
---
Liverpool Art-Rockers Outfit are really, really good, and like most (really, really) good bands they're a bit unusual too. So, instead of asking them about the first record they bought or their favourite venue, we spoke to them about dissappearing.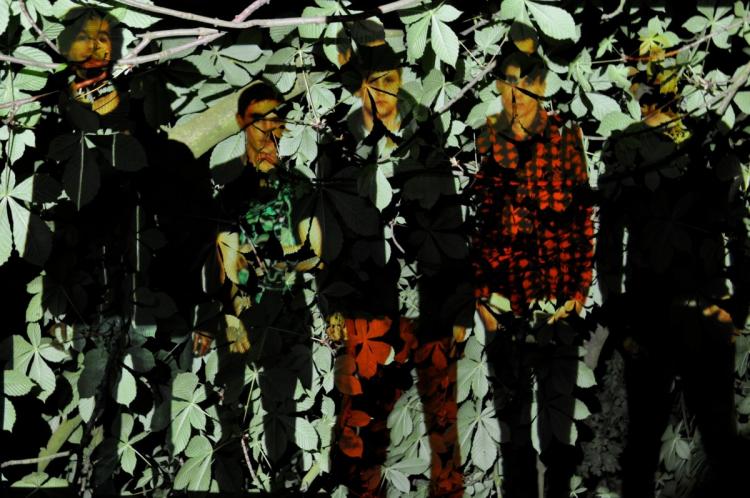 Why are you interested in the concept of disappearing?

To disappear would be the purest freedom. We've come close to disappearing when making records, always in one room, in one place, not playing shows, not going out. I think that fragments of our personalities have probably disappeared and whether they'll reappear remains to be seen. I think that to be this involved with something, something that's so all consuming you have to sacrifice parts of yourself and let them disappear. The problem will probably only reappear in middle age during mid life dysfunction when you realise that you probably needed those parts of yourself you let go in your impetuous youth. Still, what would I know? I'm not there yet.
To disappear is to cease to be seen: to vanish from sight. Would you do this to realise a creative expression… or to avoid paying your student loan?
I think everybody flirts with the idea in their heads, not because they seriously want to disappear but just because it's a possibility. It's a 'what if I...' fantasy and I've certainly daydreamed about vanishing, leaving everything that I do, offering no explanation. It'd be exciting but ultimately lonely. Sometimes when I feel anti-social, I forget what it feels like to be around other people and how much I actually need that.
Do you think its possible to 'Disappear' and simultaneously have a successful music career?
In a sense, yes. However it's hard to have the spotlight, retreat from it and then continue with a successful career. But you can never appear and have success. Burial and The Residents are two examples of artists who have never revealed their identities and have huge, fanatical followings. Over the past couple of years there seems to have been a lot of focus on mystery or identity, almost as if it's selling out telling people who you are.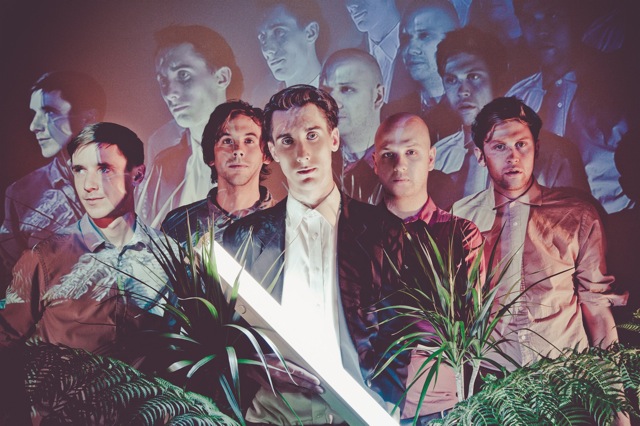 Stewart Lee describes people who use Twitter as 'Rats in an empty canal fighting over piss'. As serious artists, have you ever considered 'disappearing' from the world of social media?
Yeah I resisted Facebook for a long time but I like it now, aside from all the disgusting spam that's been born into the digital maelstrom. We have become adverts without knowing it. Still, it's good for sharing music and funny things. I think that the more 'spammy' it gets the more people will become disenchanted with it and fall away. I've certainly had days where I've thought 'oh my God, who are these people?' and thought I should delete my account but then I might miss out on a thread of laboured puns or keeping in touch with people elsewhere in the world.
I understand Stewart Lee's views on Twitter – it seems like a graveyard of people asking to be retweeted or sucking up to each other. It seems like more sinister networking than Facebook, an area more desperate. The individual is on the rise and he, she or it wants to go for coffee, complain about their day or boast about being drunk. That's when I'd like to disappear.

Throughout history there have been some pretty interesting, high profile disappearances; Lord Lucan, Plane's in the Bermuda Triangle, Alan Shearer's hair. What's your favourite disappearance?
The disappearance and subsequent reappearance of John Darwin (the canoe man) was a blockbuster. It's a story of love between two people, deception within a family and misplaced devotion. Darwin only returned because he missed his sons, who disowned him when they found out he'd not actually been dead for five years. Darwin had gone missing to save the life of his wife who was in deep financial trouble. She claimed the life insurance and went on without him, hoping to meet him in Panama. It's a sad disappearance motivated by money, anxiety and love.

The music industry has had some pretty high profile disappearances. Richie Edwards from the Manic Street Preachers, Glen Miller. If it all got too much for you, where would you 'disappear' to?
I think if I were to disappear it may be to a Nordic fjord or an Alaskan wilderness, although not as far out as Alexandre Supertramp went. Somewhere where the world was peaceful and I could indulge in isolation.

Last word: You lads aren't planning to disappear anytime soon, are you?
No, we've still got some appearing to do.
Outfit's new album 'Slowness' is out 15/06/15 and can be pre-oredered here.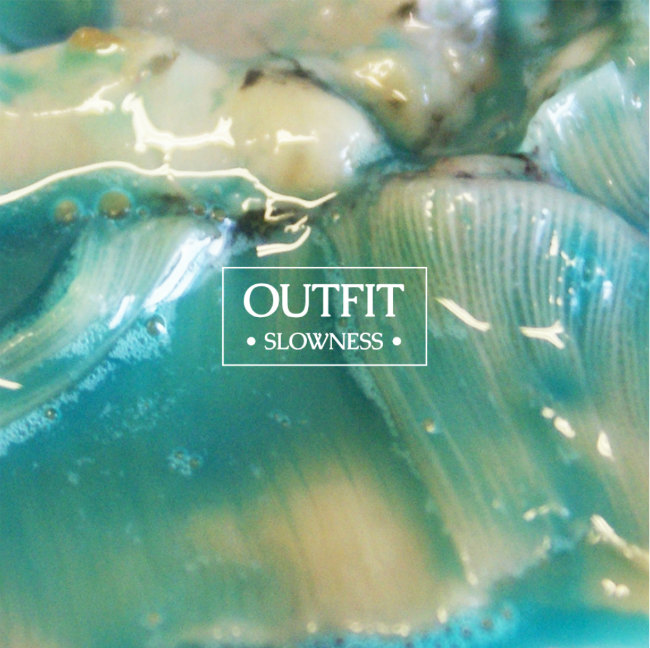 Enjoy that? You might also like this...
Tony Law: Embracing The Absurd
---
08.09.14 / Words: Jonathan Frederick Turton / Images: Jamie Holligan
---
\'Good ideas come out of absurdity', suggests Tony Law, on a sunny, Friday afternoon in the capital. Good comedy as well, it seems. The Canadian comic's brand ... Read More
Jagwar Ma: The Ascent Of Oz
---
08.09.14 / Words: Jonathan Frederick Turton / Images: Brian Cannon
---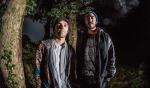 The list of genuinely exciting musicians to emerge from Australia appears to grow exponentially. Sydney's Jagwar Ma, purveyors of ethereal melodies and measured beat... Read More