Passport Required: Mundial x Oi Polloi
---
04.09.14 / Words: Daniel Sandison / Images: Michael Kirkham / Styling: Matthew Staples
---
England:
Gary loves beer, gear and throwing garden furniture. He wears Stone Island Zip Sweatshirt, Norse Projects Aros Shorts, Reebok Exofit Lo Clean R12 and a pair of Ray-Ban Wayfarer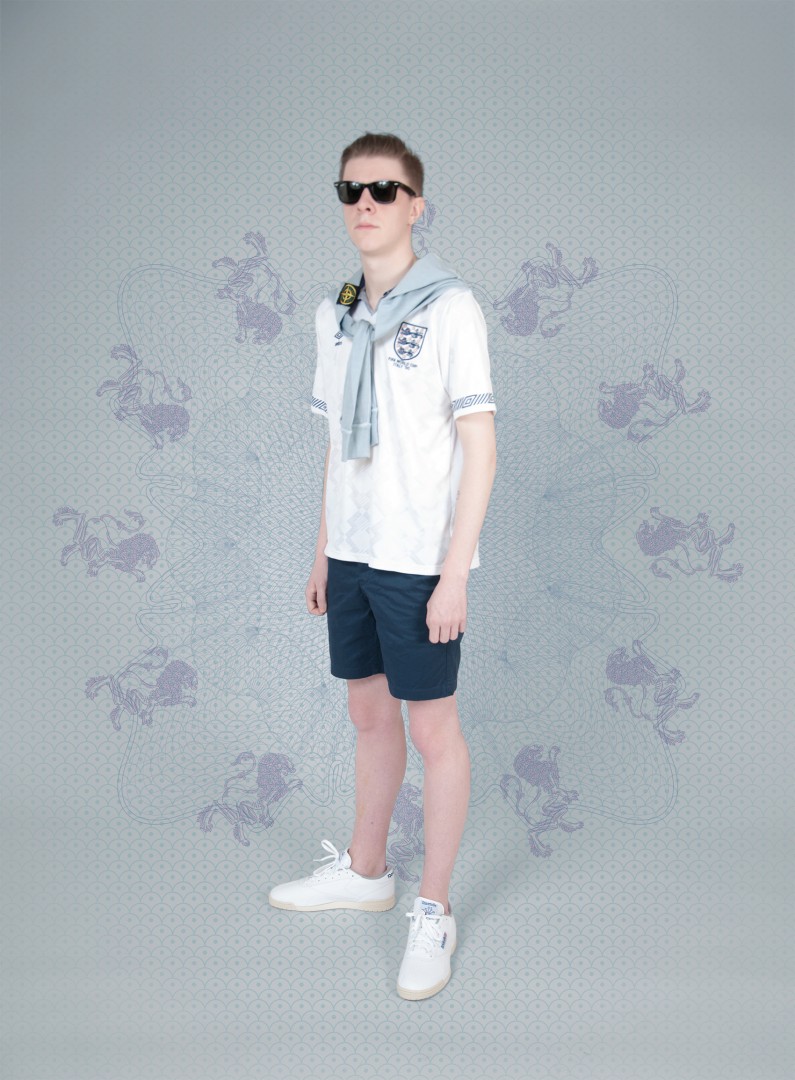 Brazil:
Guilherme runs a Boteco in Sao Paolo, he is against the World Cup for political reasons. He nevertheless hopes that Brazil win, and will get teary-eyed at the mere mention of Garrincha. He wears Our Legacy Trunks and Spalwart Special Low.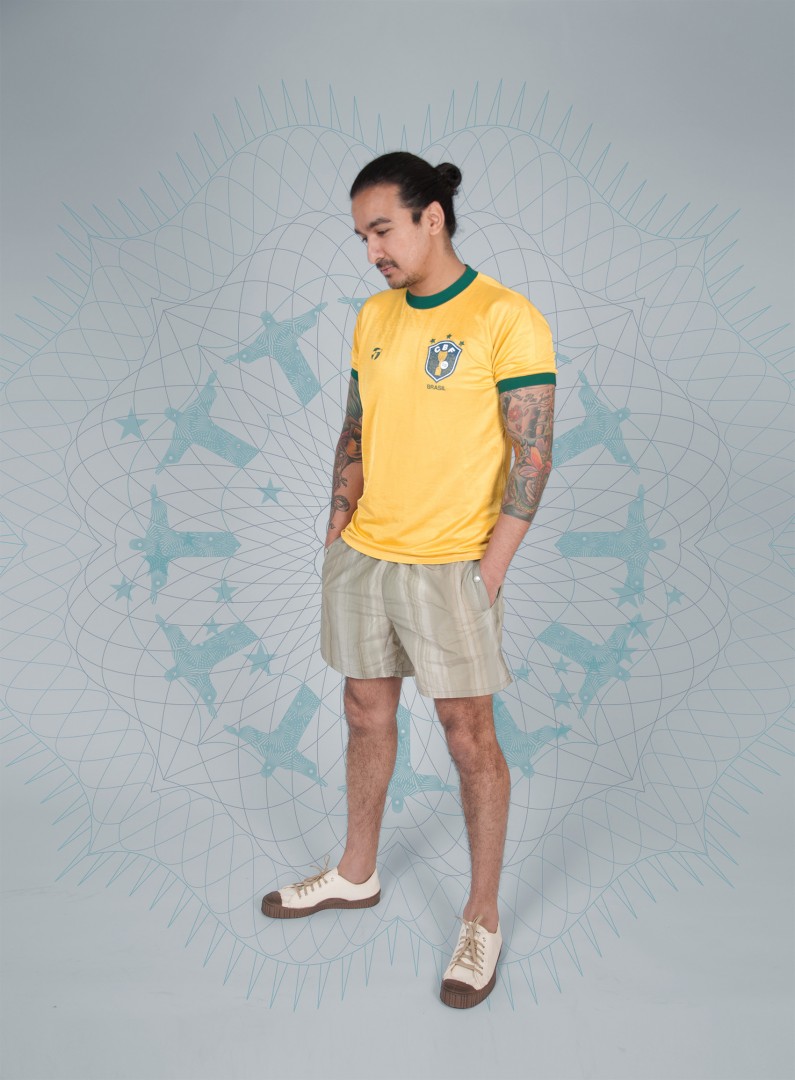 Germany:
Ottmar doesn't mind how far Germany progress, as long as he gets to see all the train stations on his list. He wears a Nanamica Gore-Tex Field Jacket, Levi's Sta Prest Tapered Trouser and Birkenstock Arizonas with a pair of Wigwam Cypress.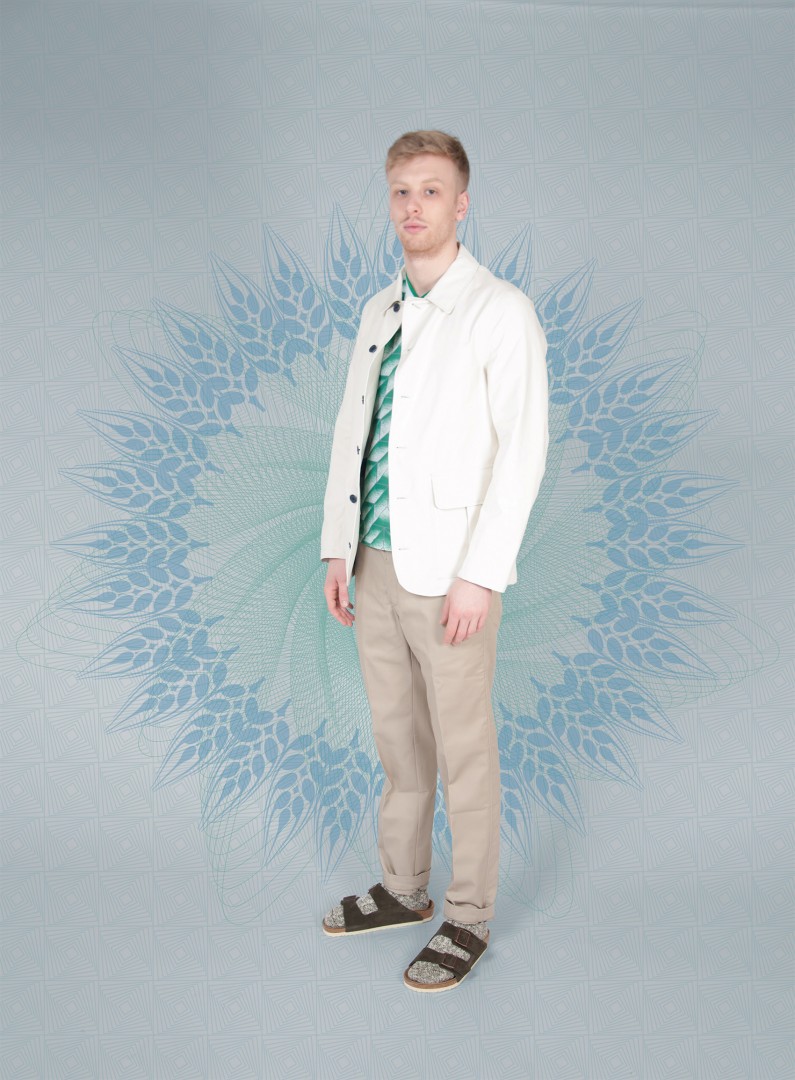 Italy:
Vincenzo refused to answer our questions. He merely thumped his chest and murmured 'Forza Azzuri' before blowing smoke into our faces. He wears Valstar A1 Jacket, Levi's 501 Original Fit, Clarks Originals Oi Polloi Wallabee Ridge and a pair of Han Kjobenhavn Timeless.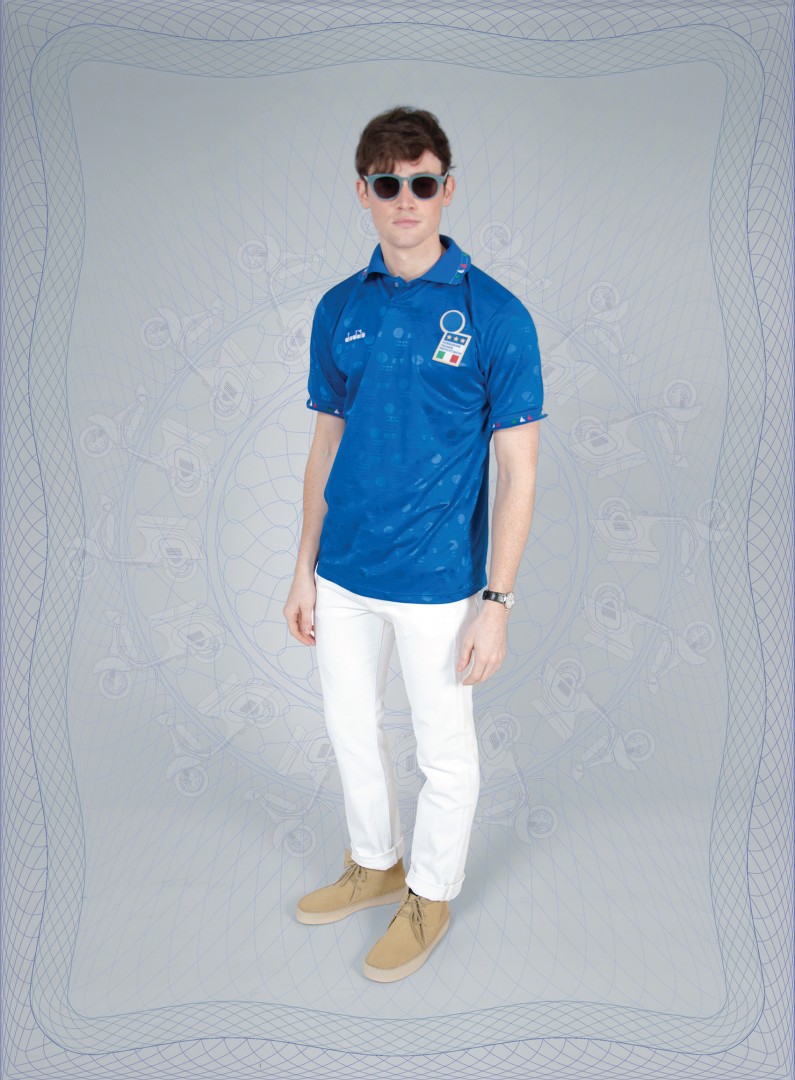 France:
Claude doesn't even know any of the players' names, but thinks that Les Bleus will triumph, as in 1998. He has travelled to Brazil with his wife and long-term girlfriend. He wears Battenwear Local Shorts, Ray-Ban Aviator and Shoes Like Pottery 01 Low. He carries a Battenwear Commuter 3 Way Bag.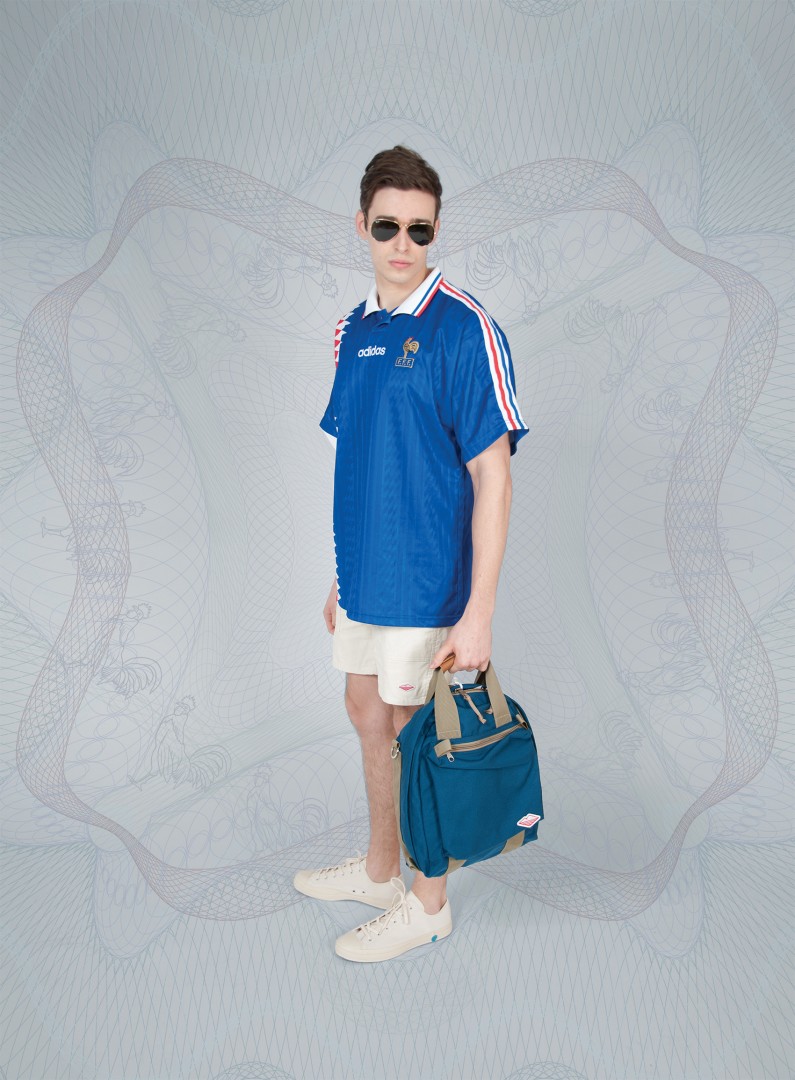 Enjoy that? You might also like this...
Ian Broudie: Coming Home
---
04.09.14 / Words: Jonathan Frederick Turton / Images: Maddy South
---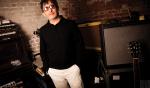 It's a World Cup summer, which means one thing. Ian Broudie's on your telly in his tinted specs (and timeless Hel... Read More
Teva
---
04.09.14 / Words: Matthew Staples / Images: Peter Atherton / Styling: Matthew Staples
---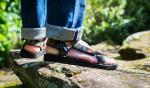 Teva's Original Universal was created almost three decades ago, by a Grand Canyon river guide. Combining the best bits of a shoe and a sandal, through the magi... Read More