SXSW: In Search of Bill Murray
---
27.01.16 / Words: Jonathan Frederick Turton
---
It seems plenty of people in the USA have or know someone who has, a personal Bill Murray anecdote.
"Nobody will ever believe you" whispers Bill, as he halts his morning jog to pet your Chiwowa or steal a chip off your plate. In recent years the pride of Chicago has developed a penchant for Austin, Texas.
Around March, when one of the world's biggest and best music festivals rolls into town, so does Murray, swilling beer and hitting on cocktail waitresses. I've traveled to SXSW in search of Halcyon hero numero uno, in pursuit of our very own Bill Murray anecdote and to check out this much-celebrated gathering in the 'Live Music Capital of the World'.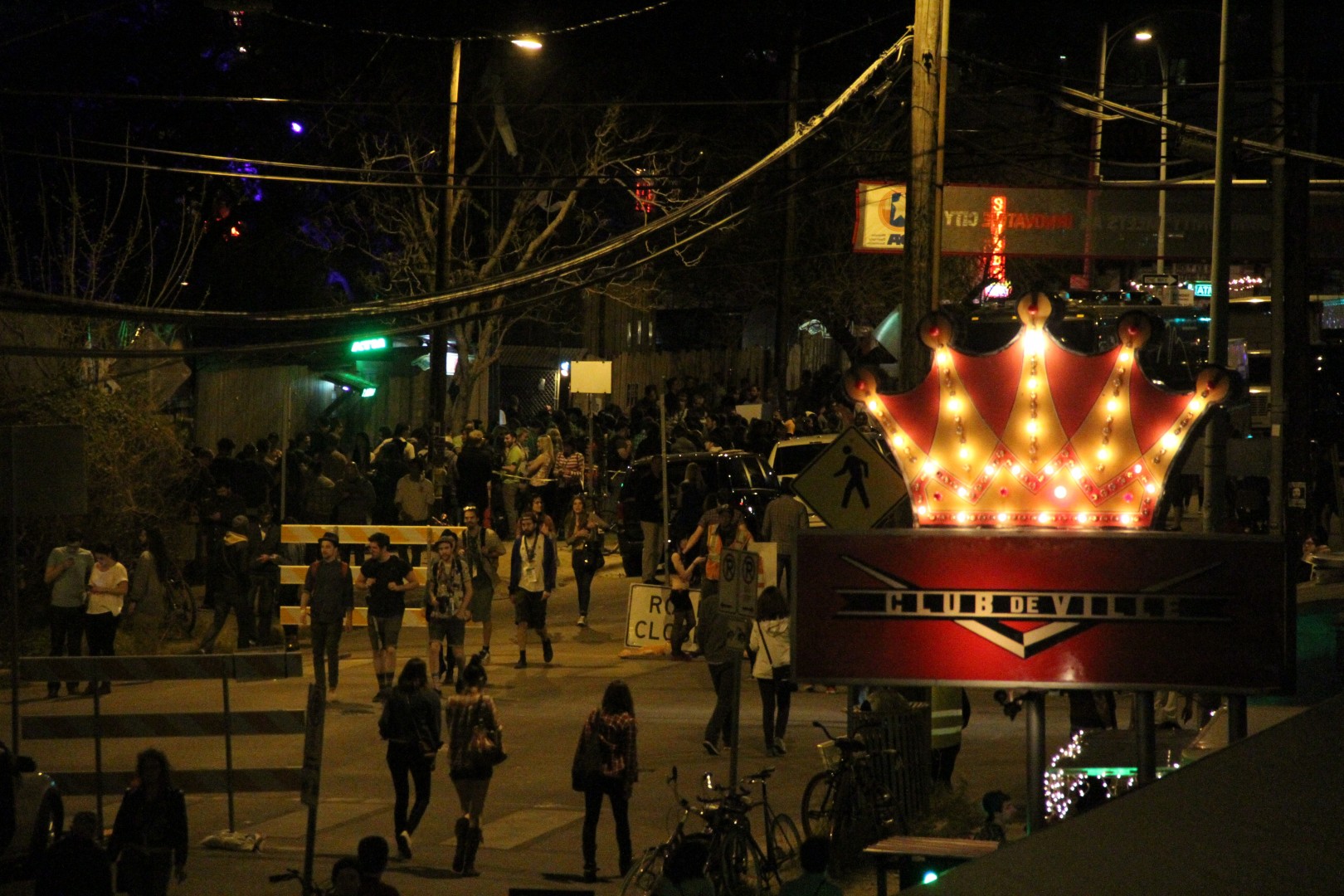 Without a Hollywood agent or manager, making contact with the eighties, nineties and noughties icon is going to be tough.
As is well known in Hollywood, "you don't get in touch with Bill, Bill gets in touch with you."
The mission is to find our man and photograph the swashbuckling bon vivant with the latest edition of Halcyon Magazine- not the worst assignment you could be given. Whether it can be realized amidst the whirlwind of bourbon, cocaine and cowgirls- which has been forecast this weekend- is another matter entirely.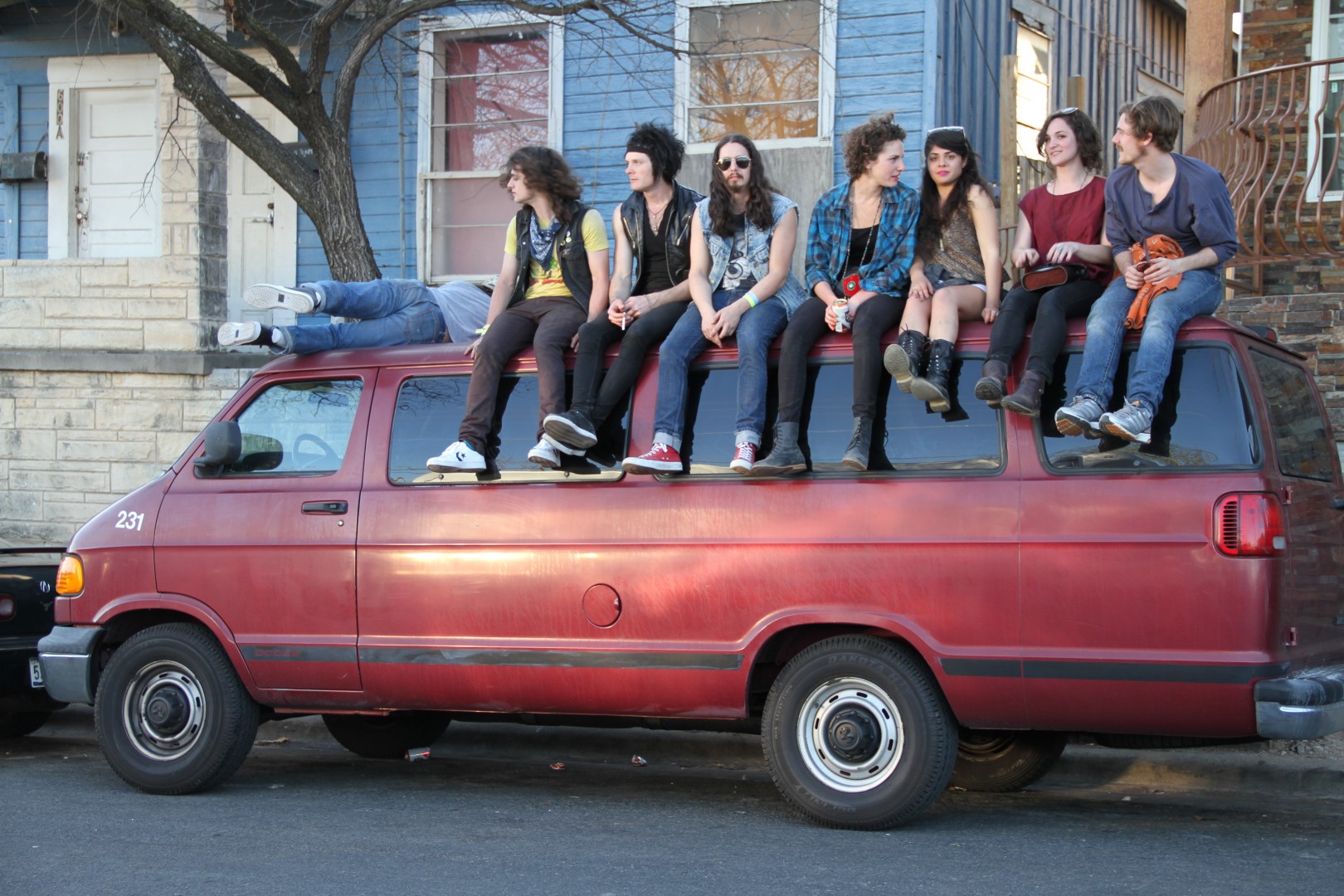 William James Murray is probably the most gracious, modest and well-loved A-list celebrity in America.
Multiple websites exist dedicated to real life instances of Murray's now renowned affability, ranging from take-out orders for the entire staff of shops he's frequented, to him requesting "the biggest Margherita with salt you can make" in an airport bar at 10am. Lizzie, the girl I'm staying with in Texas, has a memoir of her own.
Back in 2010, Bill flirted with Lizzie's pal who worked on the reception of The Cecilla Hotel in Austin; Dr. Peter Venkman's base of choice when attending South-By. On first-name terms her buddy, on the off chance, asked Bill to attend her boyfriend's gig on the Saturday evening of the showcase.
True to form, Murray showed up late and unannounced, and got shit-faced till dawn the next morning.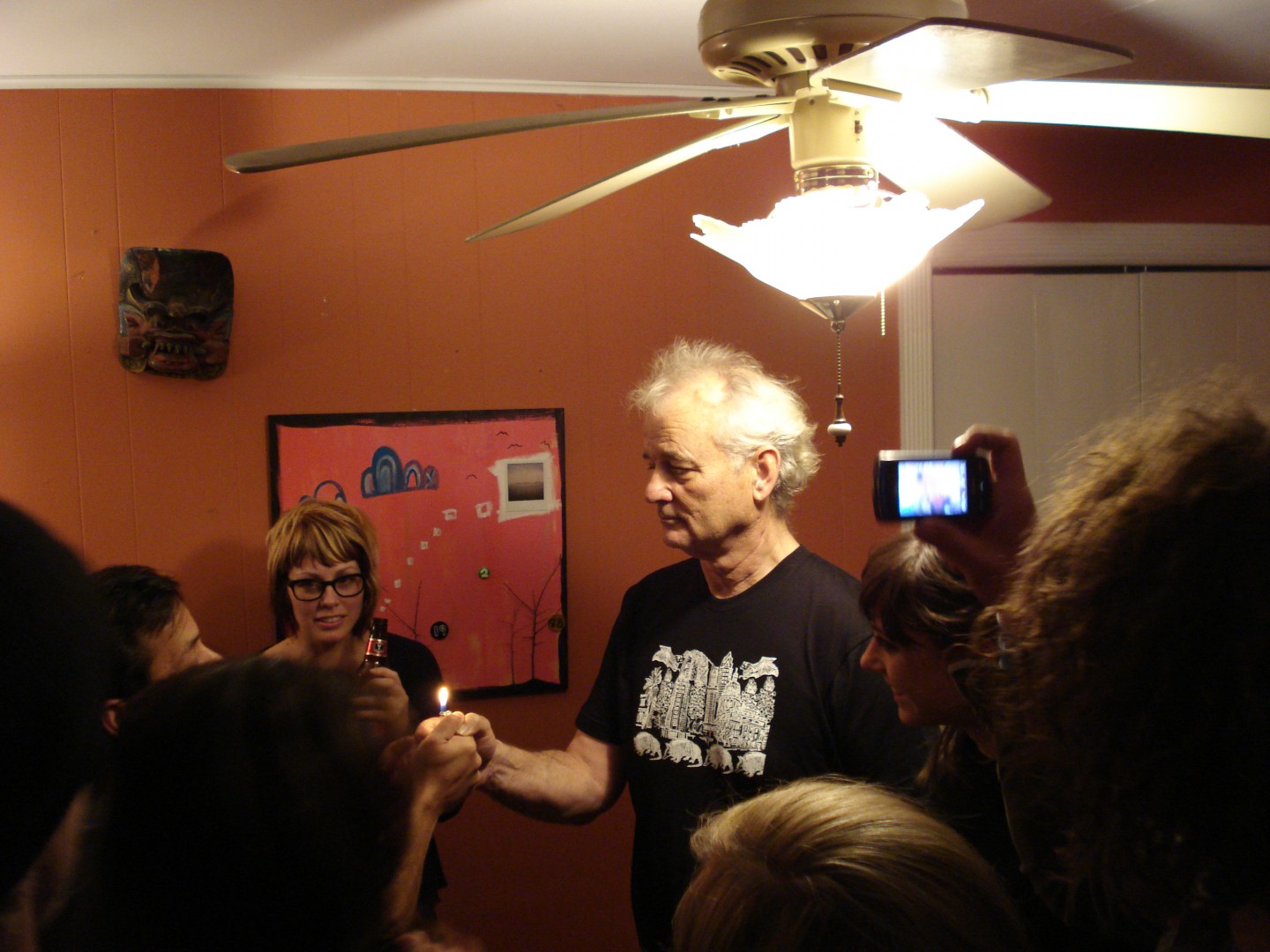 Apparently the comedy maverick has stayed at The Cecilla Hotel on numerous occasions; naturally this is the first line of enquiry regarding his whereabouts this year. Disappointingly, our collaborator reports no sign.
In the meantime there's plenty to entertain a fervid young man here in the Lone Star State.
Due to its full integration into Austin's infrastructure, SXSW differs from any other music festival I've attended. The whole city is turned upside down. Every location that possibly can house music, does- launderettes, gay-bars, back gardens- yet music isn't the only thing on the menu.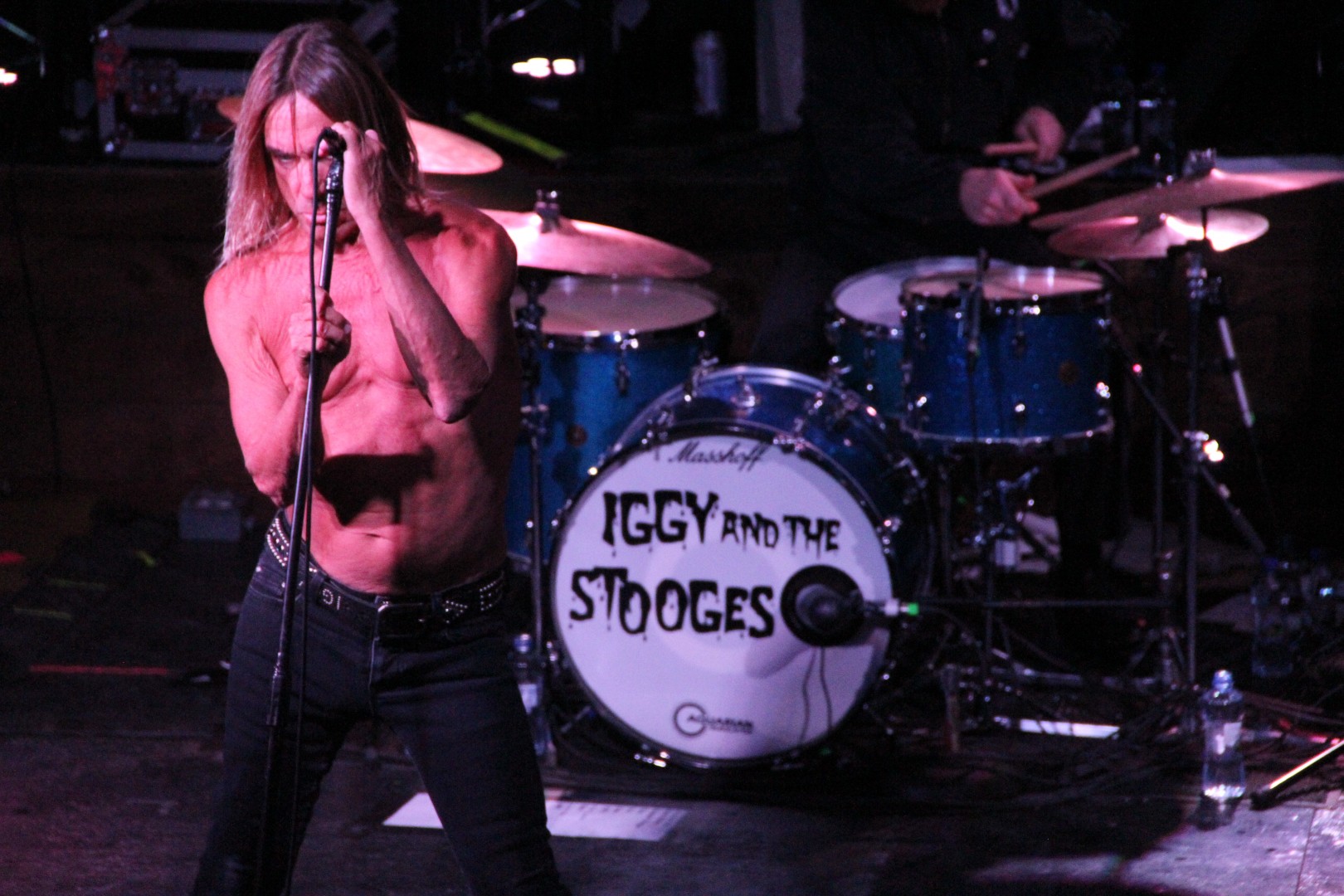 In the last ten years the festival has evolved into a celebration of all art forms, housing film premieres, technology shows (Twitter was presented here in 2006) and other, miscellaneous events such as the nomadic Flatstock show, which exhibits the most coveted concert-poster artists working today.
The choice of activity at any one point is overwhelming. Then there are the 'unofficial events'- a series of showcases that sprawl through the city, day and night that locals claim are better than anything the festival proper has to offer.
One of the most curious areas is Raney Street, where a couple of years ago derelict, King of the Hill style bungalows were converted into a series of obscure drinking establishments.
I sit in what would have been some Texan's front room, drinking a can of a beer watching shite telly, as they might have.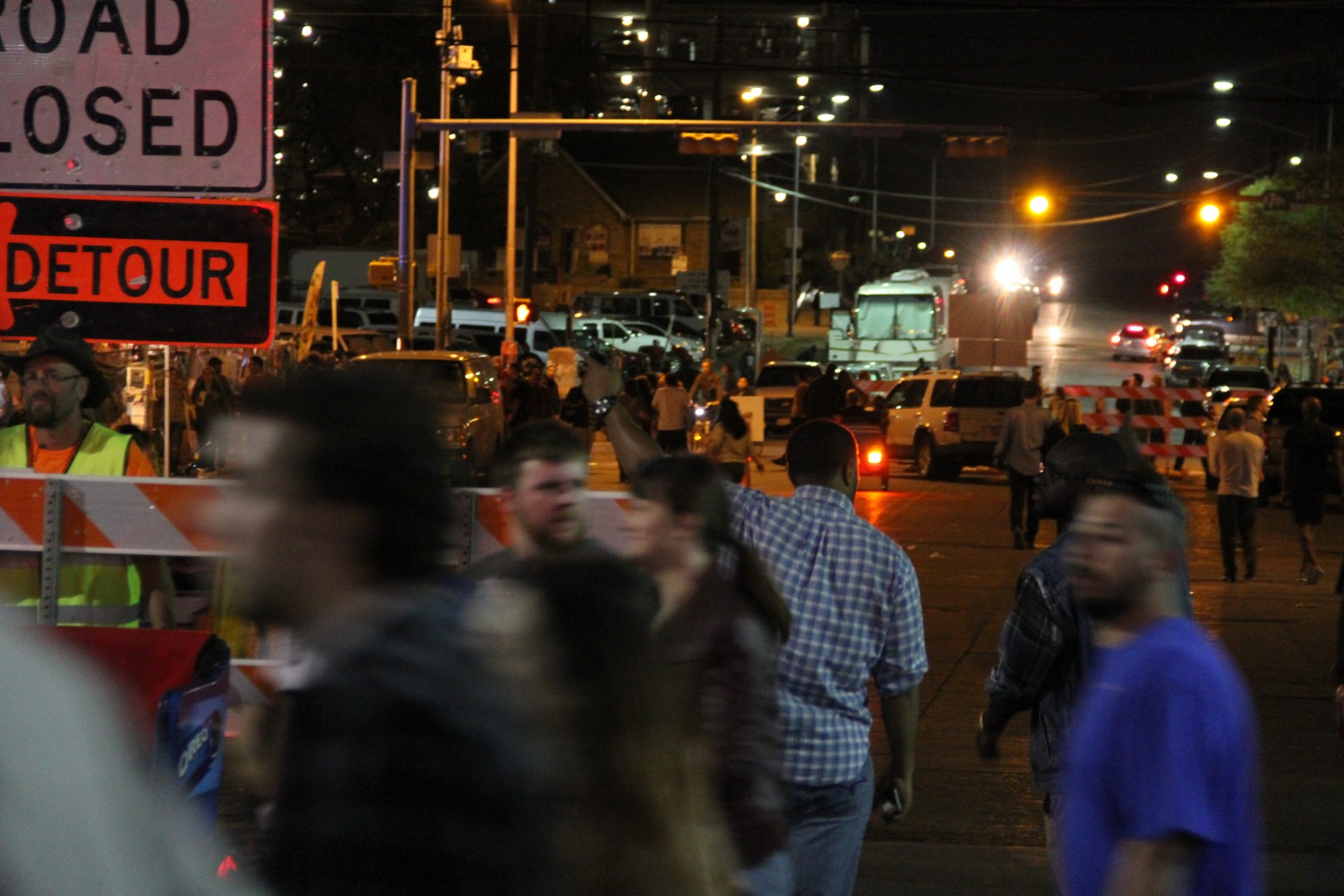 Further east, along Sixth, Fifth and Fourth Street, is what can be best described as a hipster paradise, where punk bands play in Mexican watering holes.
It is here the Shangri-La lies, where a couple of years ago Bill turned up with The Wu Tang Clan.
According to the internet, he was hanging out with the Hip-Hop behemoths after attending their show and, with assistance from the RZA, wound up behind the bar serving drinks to the unwashed masses (every drink ordered was accompanied with a Tequila shot, obviously). Out of the scorching sun, I head in to see whether Bill has reacquainted with the dark and alluring saloon this time around; still no trace.
In the coming days, word filters through that the king of deadpan is filming in Chicago. Will he make it for the last evening?
Ridiculously, I've lost my press pass and will have no access to tonight's official shows. That means no Prince, Ozomatli or The Pharcyde. Presumably it was lost whilst shirt shopping in one of the many thrift stores dotted across the city. I maraud on regardless, drinking shots and craft beers in various bars, keeping my eyes peeled for the Steve Zissou incarnate. In the small hours I find myself on a bus with a band playing, heading out to someone's house on the city's periphery- thoughts of Bill and the assignment pale into insignificance.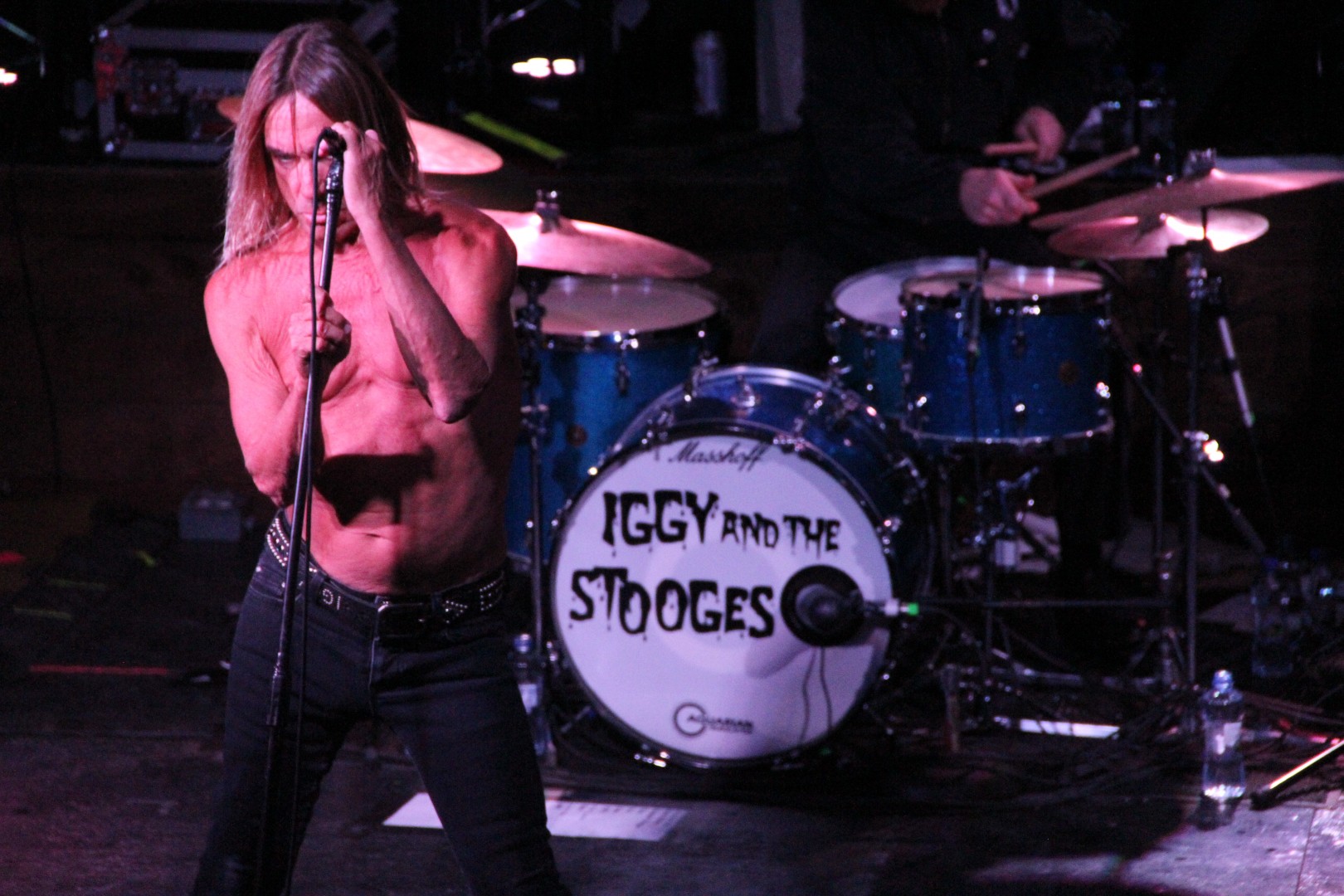 My mission ends without a Bill Murray encounter. Perhaps he didn't make it to the party this year? Perhaps he did? I had a belter time, regardless.
Veterans of the festival claim the event has now outgrown itself, that the small venues are unable to house the growing demand that has accompanied the big name acts. Although some of these claims may be founded the festival's greatness lies in its expanse.
With a swathe of free, multi-faceted events, encompassing all genres and tastes- as well as the official showcases- it would be impossible not to have a good time here.
Barbecues, pool parties, softball games- you name it, it's in the itinerary.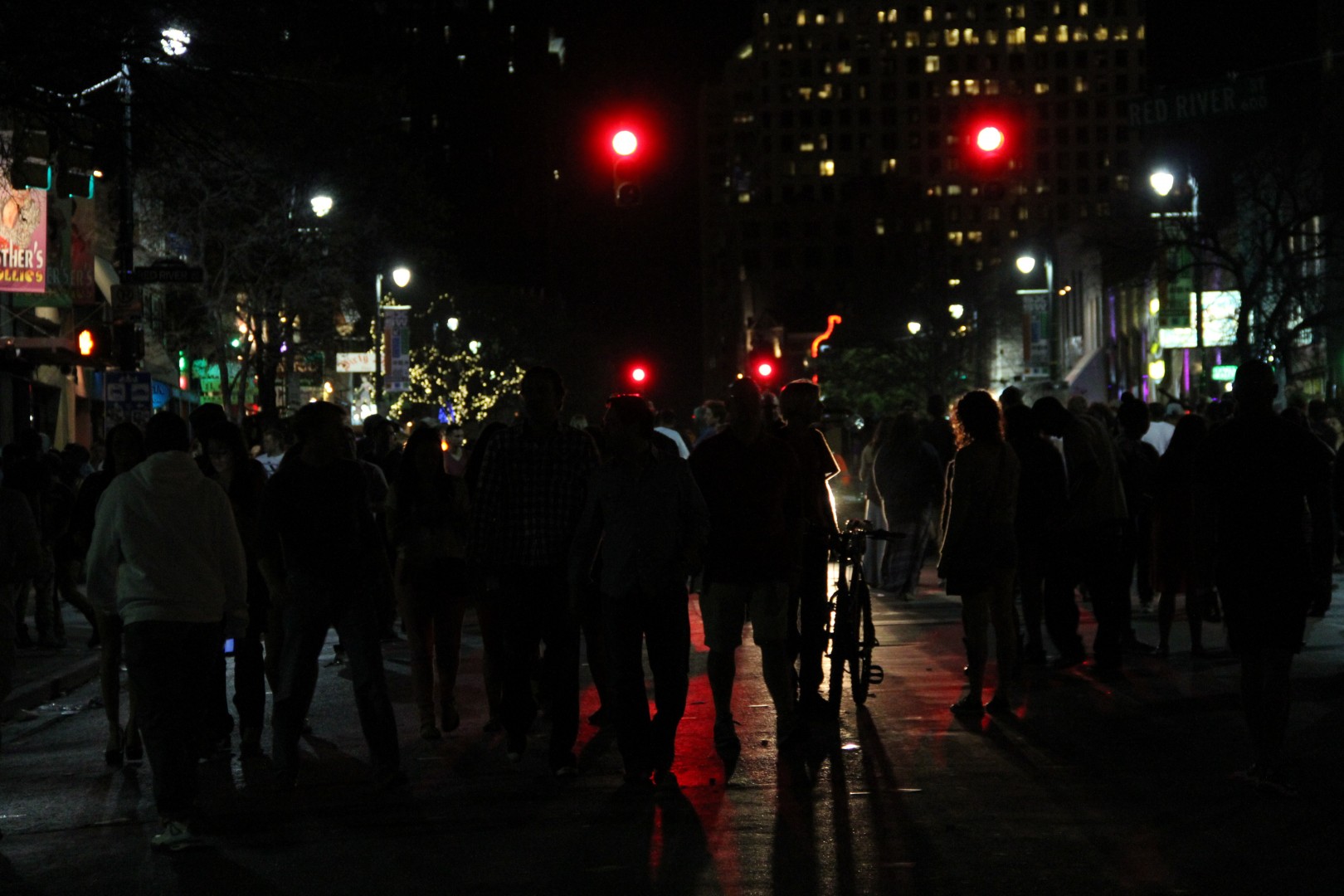 Austin's favourable weather and condensed central district lend perfectly to a multi-platform extravaganza - a carnival with a primal spontaneity and exhilarating, guerrilla nature. Then of course there is the food. How does anyone live without Tex-Mex?
SXSW is a must for any discerning music fan. Although commercial by nature, it's a unique American pilgrimage- with or without the presence of Bill Murray.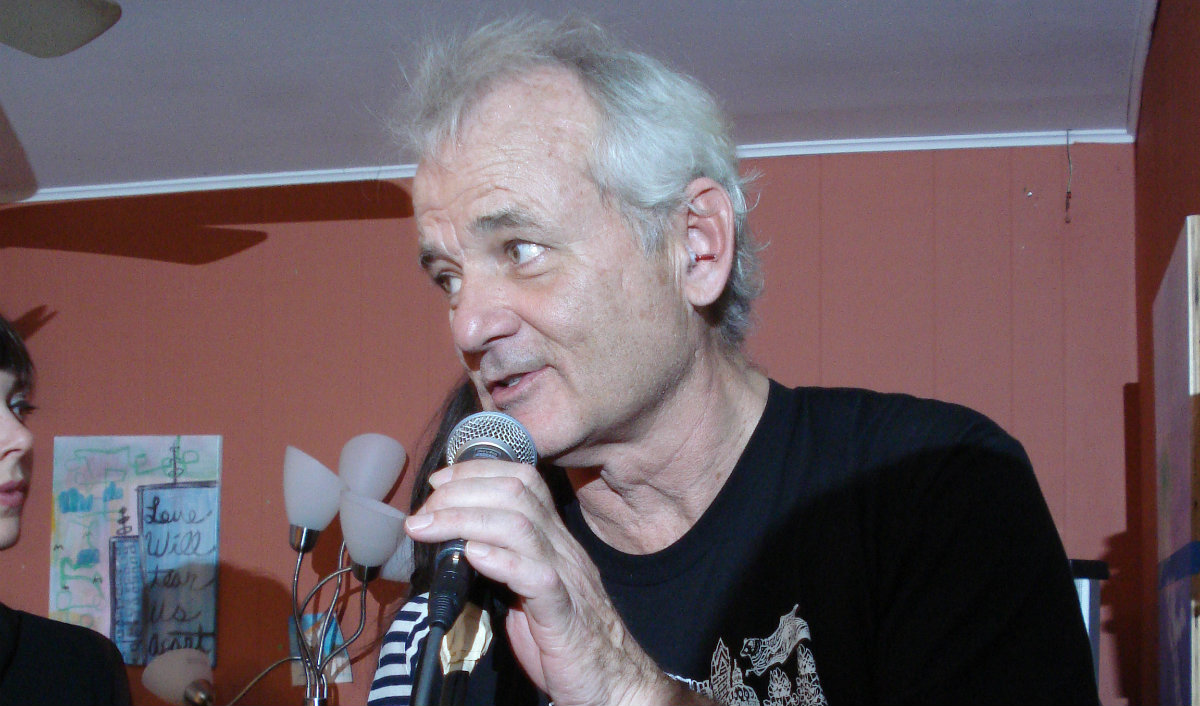 Enjoy that? You might also like this...
Flatstock: 24 Hour Poster People
---
06.09.14 / Words: Jonathan Frederick Turton
---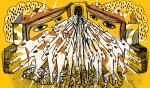 Since rising to prominence on the psychedelic scene of the late 1960's, gig posters have been a treasured staple of the music industry. At their best, they enc... Read More
Endless Summer: Palladium Boots
---
30.09.14 / Words: Matthew Staples / Images: Raim Grin / Styling: Matthew Staples
---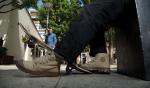 Here\'s a little archive piece from back in issue 5 - boots provided by Palladium. www.palladiumboots.co.uk Read More