Sleaford Mods: The Antithesis of Everything Currently Shit
---
04.03.15 / Words: Jonathan Frederick Turton / Images: Michael Kirkham
---
By now you've probably heard a fair bit about Sleaford Mods. Depending on who you've listened to, they're the saviours of Punk Rock or 'Sneering Glue-Sniffers', as Noel Gallagher controversially put it in a recent interview.
For better or worse, the Nottingham-based duo are turning heads and are without doubt one of the most exhilirating live acts currently operating, as a full capacity Kazimier Club discover to their delight (and disgust), during the bands scintillating Liverpool debut.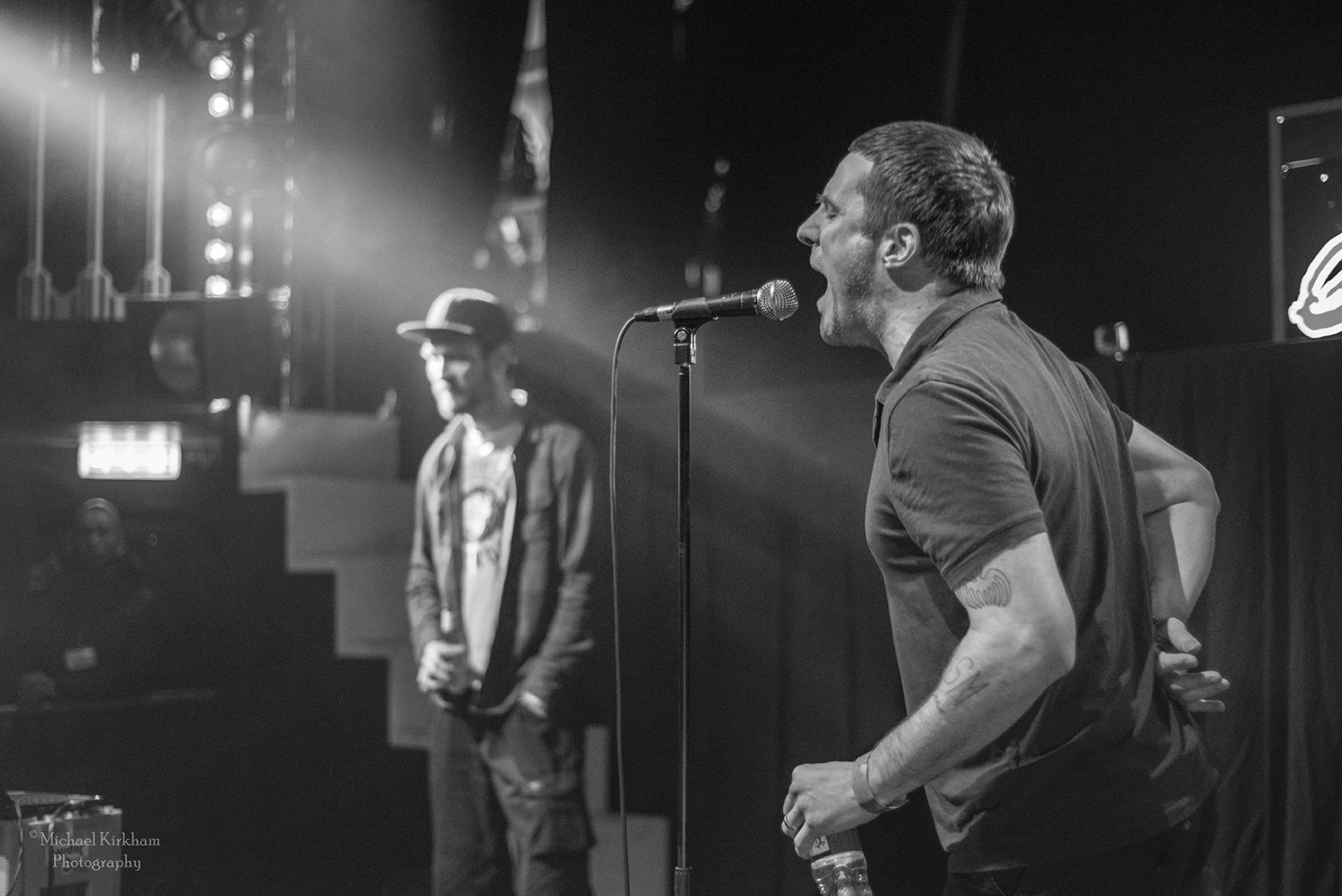 After highly enjoyable sets from The Sugarmen and The Hooton Tennis Club, Sleaford Mods lead-singer Jason Williamson takes the stage like a Silverback who's had his banana nicked. There's nothing primitive about the way he strings his sentences together, though.
Smart, funny and bilious, Williamson spews lyrics concocted in the black heart of 'Broken Britain', penned in the queue of every job-centre and food-bank.
Nobody's safe from his pot-shots.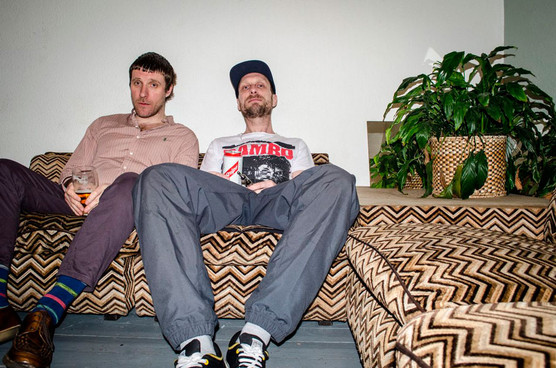 His diatribes are as intelligent as they are irascible: at the same time righteous and heinous. Imagine Basil Hallward giving Dorian Gray a piece of his mind, only having drunk a bottle of arsenic and bombed a bag of speed first.
The vain, the selfish and the greedy are all cannon fodder for this angry wordsmith.
The majority of the audience bay with each anecdote, more like the crowd of an embittered public-assembly than a gig.
Although derivable from their records, what Sleaford Mods are can only be properply understood in the flesh. Williamson's stage presence is reminiscent of Ian Curtis- bodily and irrepressible. A poetic tsunami spills from his core, out into the hearts and minds of spectators.
You can't take your eyes off him, which is handy, as his gormless-looking side-kick is the only blight on the spectacle. (He does a stella job with the stripped down mixes, though).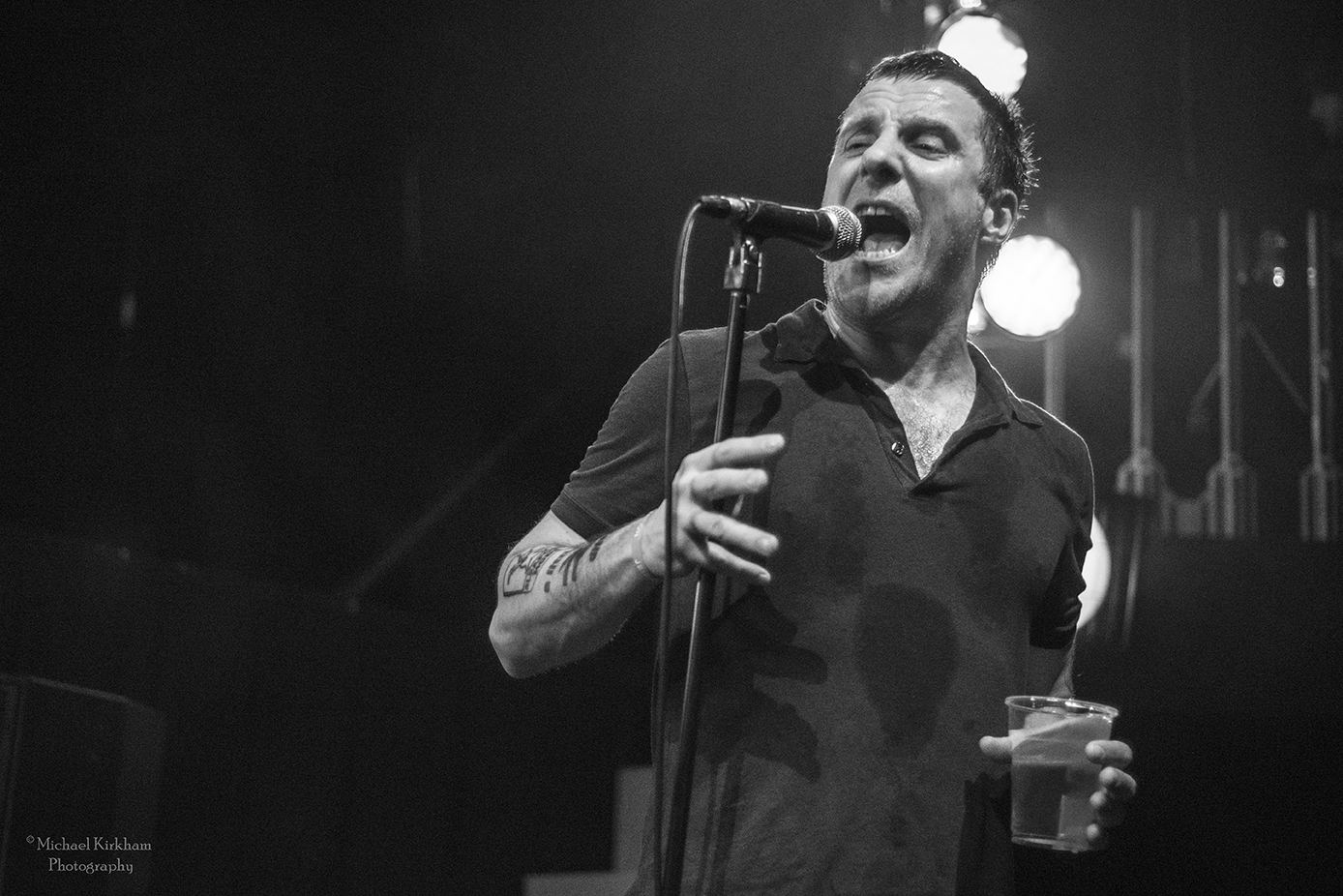 Williamson's delivery is visceral and automatic- his words possessing that much-coveted trait of not appearing presided over. From the gut. Dark and painfully amusing, like your favourite episode of Monkey Dust.
As for the naysayers that dismiss the two-piece? Perhaps they've become accustomed to a world of batshit consumerism? Nauseating vanity? Ludicrous inequality? Corporate greed? Sleaford Mods haven't.
The potential for the future is massive, but then they're probably not overly arsed about that.
Sleaford Mods are the antithesis of everything currently shit. The closest thing to original since the Sex Pistols packed the Free Trade Hall in '76.
Wild, offensive and wickedly entertaining- this is an early contender for gig of the year at Liverpool's premier music venue. If they come spitting around your neck of the woods, don't miss it.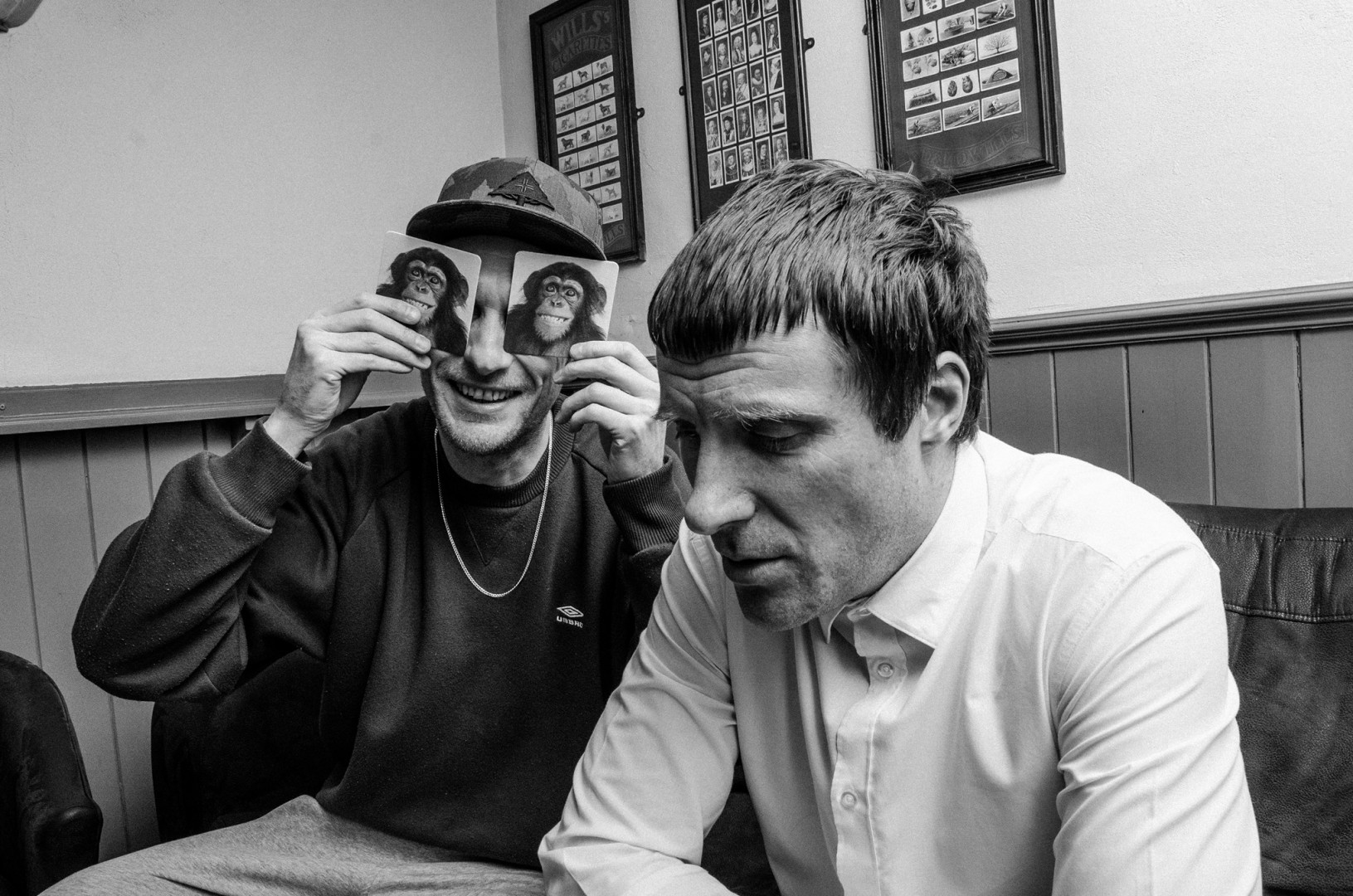 Enjoy that? You might also like this...
Greg Wilson: Super Weird Happening
---
16.10.14 / Words: Jonathan Frederick Turton
---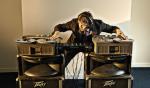 Greg Wilson has always been a forward thinker. A maverick purveyor of new \'black\' music arriving on British shores in the Seventies; a Hacienda DJ too, ushering electro ... Read More
Jarg Magazine: Poetry For Now
---
29.10.14 / Words: Jonathan Frederick Turton
---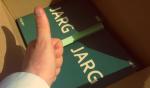 Poems don't have to be about onions unraveling or the English countryside. Some of that stuff is really good- William Blake, Wordsworth etc- well written and rudimen... Read More