TFI Friday: Back Once Again
---
23.06.15 / Words: Jonathan Frederick Turton
---
The only thing I really wanted to be when I grew up was older.
As a youngster, I'd watch shows like This Life and Shooting Stars- half getting the jokes and adult themes- daydreaming about the young manhood (and genital afro) that lay in wait.
One of my favourite programmes was TFI Friday.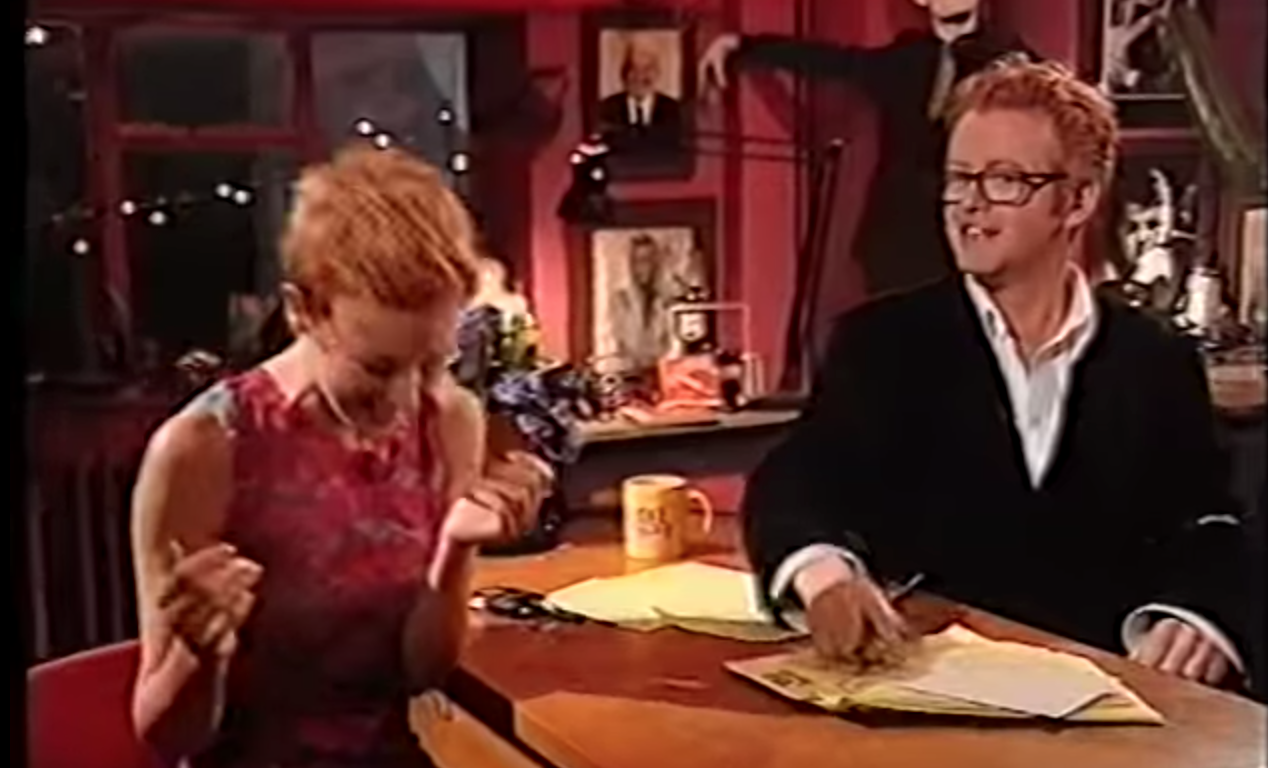 To an imaginative twleve year old, TFI seemed to embody everything good about growing up. Hedonism; Individuality; Choice. I wanted a pint at that bar more than I wanted my Christmas presents.
More important to its success than anything else though, was TFI Friday's brand newness.
Yesterday Channel Four commissioned eight further episodes of the landmark programme, following the success of a 'one-off' revival broadcast earlier this month. But can it possibly be the same, now?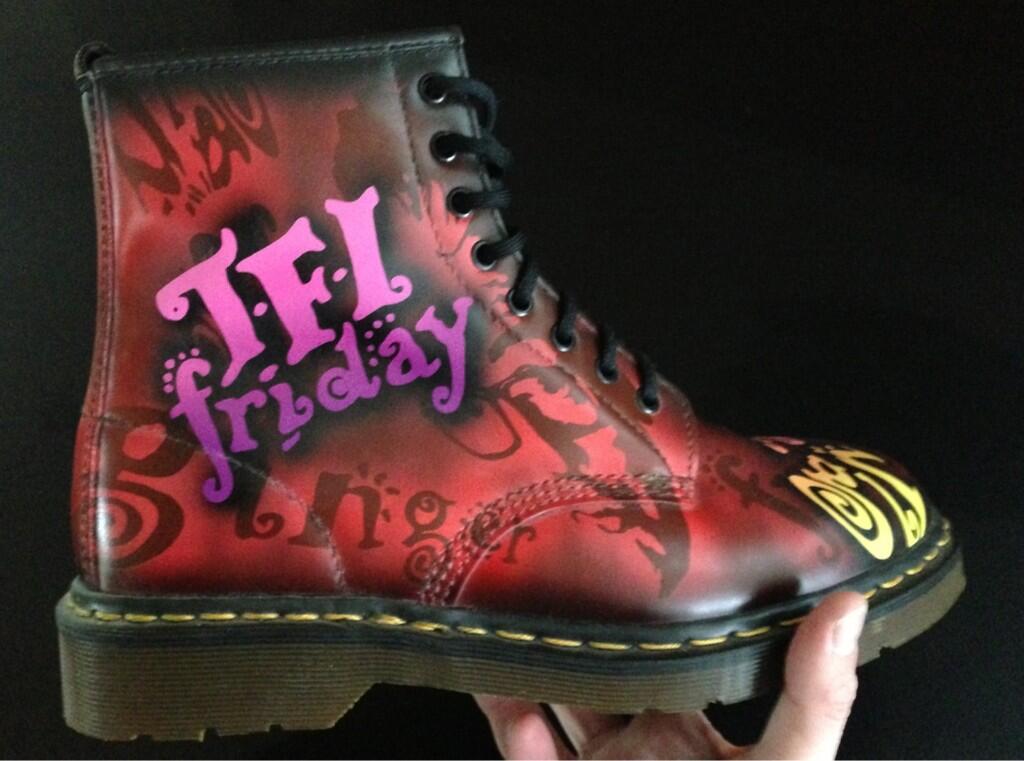 For anyone half switched-on who was about in the 90s, the renaissance airring a fortnight back trawled special, Pulp-soaked memories of a decade that gets better the further we edge from it.
For me, that was sagging first period French with an Egg McMuffin, dreaming about birds in the year above, Oasis and things I'd read in my brothers GQ (not Loaded, surprisingly). A world I could see but couldn't touch.
For an hour or so every Friday however, TFI was a portal to that world.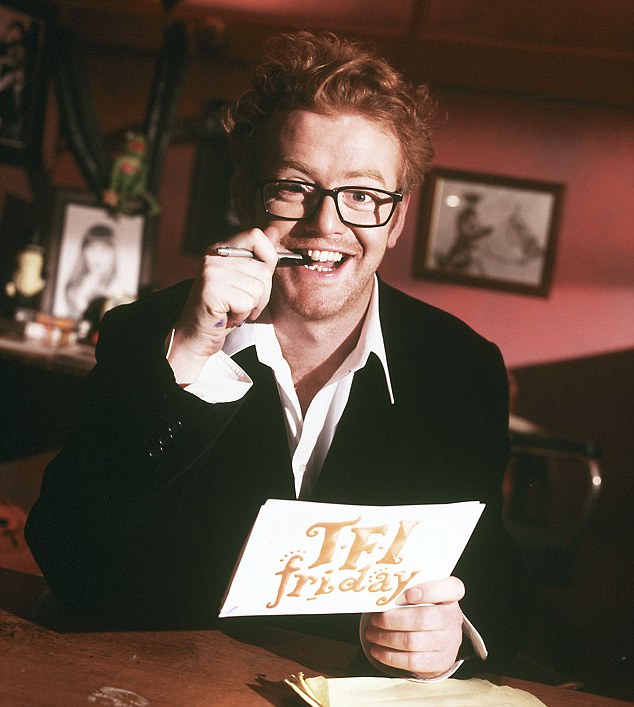 In Chris Evans it had an unlikely but perfect usher. Funny-looking, a bit of a geek but uniquely adept and comfortable in directing ceremonies. He was the tonic tempering the gin try-hards.
The studio was informal and exciting, succesful in its transcendence of the avant-garde and mainstream; of artists and ruffians; men and women.
It seemed to involve everyone. Everyone who mattered, anyway.
It was something to aspire to. TFI Friday represnted the zeitgeist; a microcosm of a capital city that was leading the world in art, music and popular culture. And in a pre-social media realm, was interactive in a way other TV shows weren't.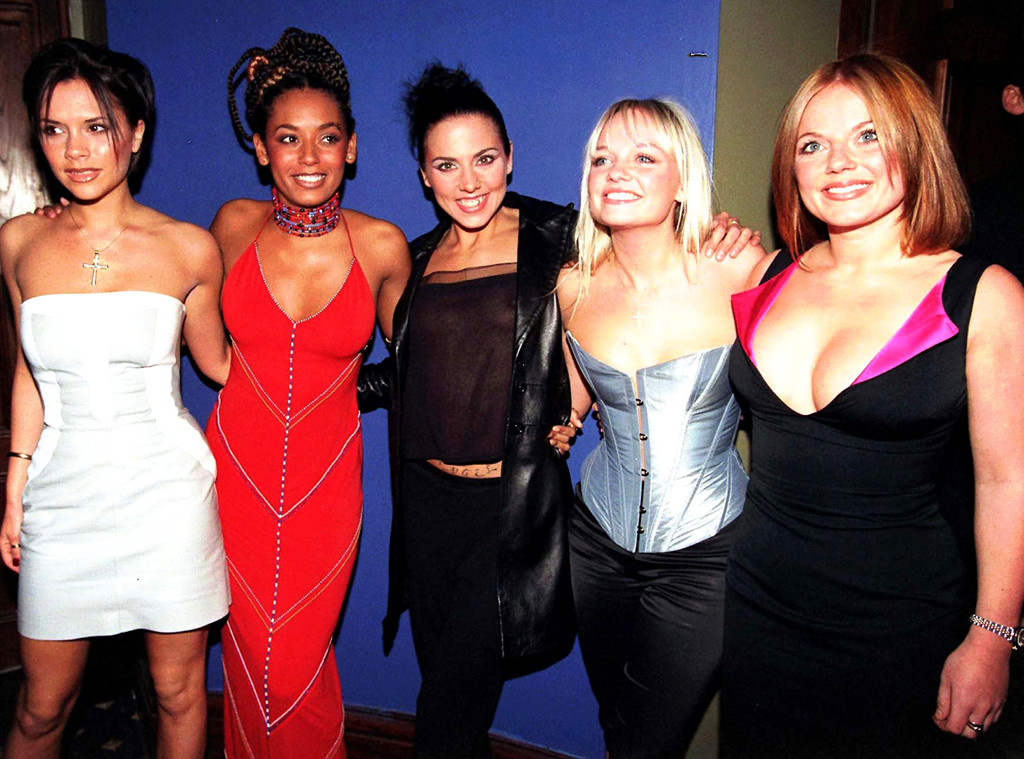 However that was then and this is now. The show's success lay in its unquestionable relevance. It's difficult to picture TFI enjoying the buzz it did when people wore oversized shirts and Fila garb (oh wait they're wearing that stuff again).
Despite the fact a younger generation are sporting the same haircuts, the world is different now than it was in the 90s.
Youngsters don't huddle around TV's as much, or wait-on magazine releases to ease their growing pains.
For the kids of twitter and Facebook and Instagram, there exist a number of aspirational, more effective portals to the people and things they love. Talk shows are old hat.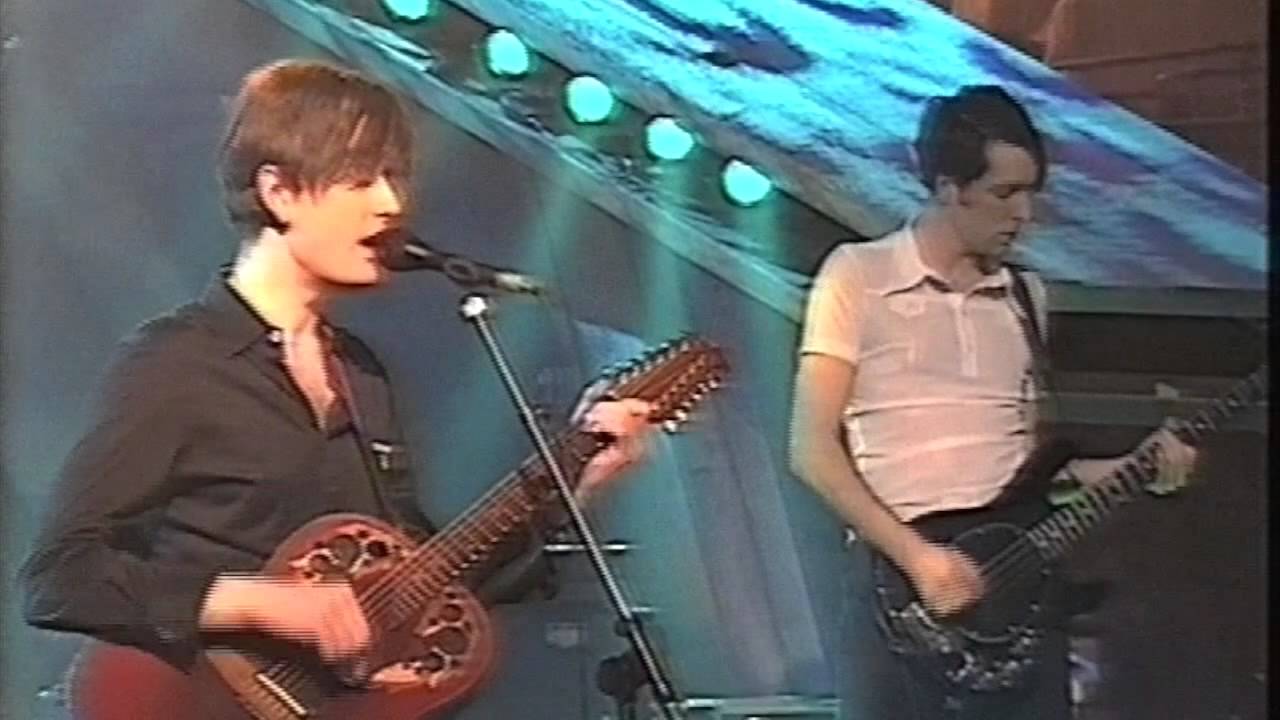 The fading influence of these programmes on youngsters- and the medium they transimit on- are indicative of just how much things have changed in the ten years since TFI last aired. For better or worse, technology and culture has moved on.
For nostalgists, seeing Chris Evans on their screen will bring a smile to their maturing faces.
The challenge will be convincing the kids that it's something to get excited about too.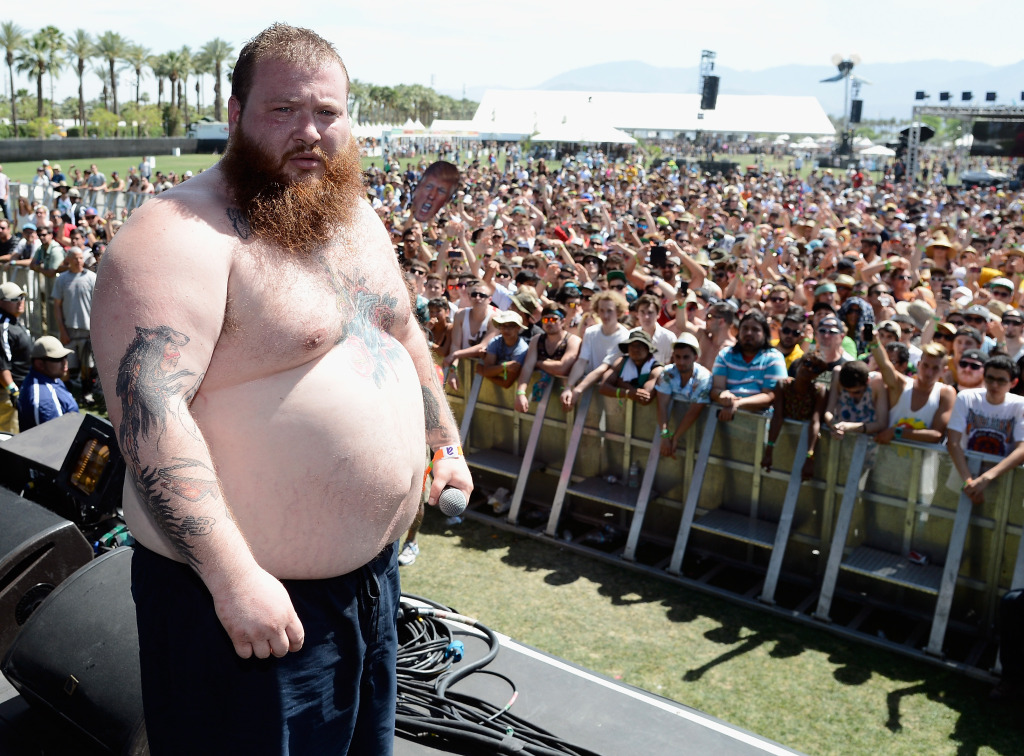 It may well be that upon return, TFI won't aim to be cutting edge or current. Maybe it has a solid enough fanbase in the lads and ladettes who now have sprogs of their own.
A show so inextricably linked to an epoch however will inevitably struggle update itself for a new generation. TFI might find out- as everyone finds out at some point- that growing up isn't always easy.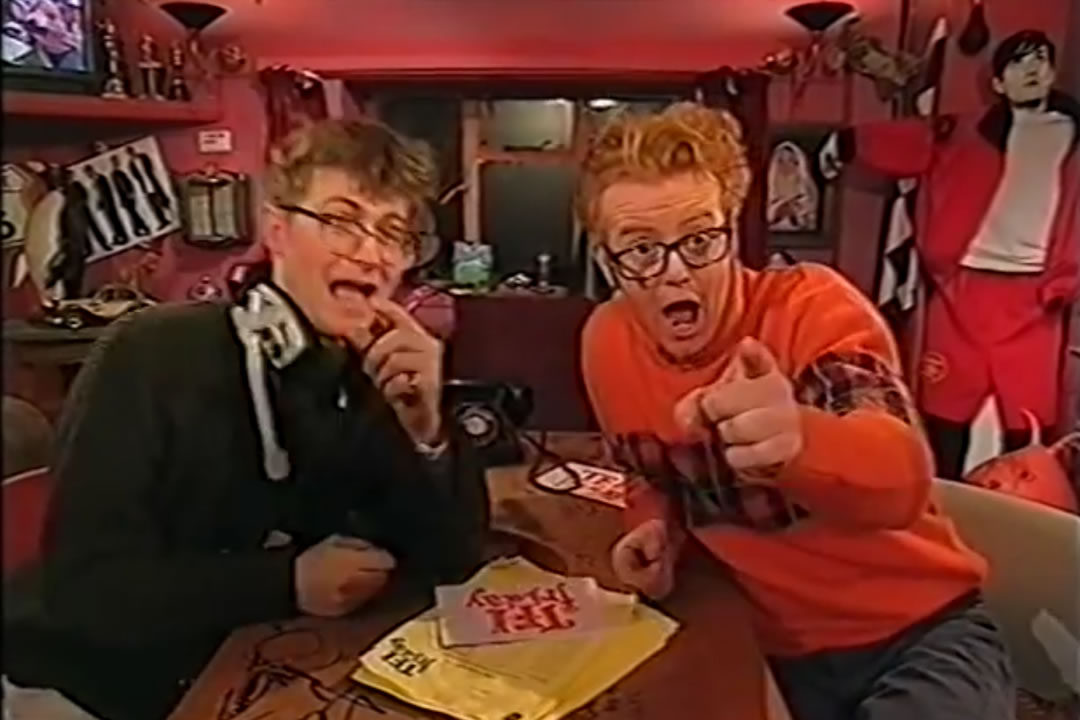 Enjoy that? You might also like this...
Hulme Estate: The Best of Times, The Worst of Times
---
02.06.15 / Words: Jonathan Frederick Turton / Images: Al Baker
---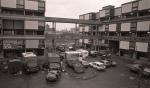 The Architects Journal once described Hulme Crescents, Manchester as "Europe's worst housing stock". During their brief nineteen ... Read More
Happy Mondays: Excess All Areas Review
---
24.11.14 / Words: Michael Richardson
---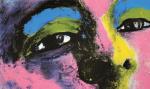 You can argue over whether they were the greatest band to come out of Manchester or not somewhere else, but there\'s no doubting they were the coolest. Happy Mondays looke... Read More