The Road To Ultra Trail Du Mont Blanc
---
29.09.14 / Words: Daniel Whiteford / Images: Franck Oddoux
---
Locked inside a portaloo thirty minutes before the start of the race, the nervousness that had been building over the preceding weeks was suddenly palpable. With the furore of the busy start-site filling my peripheral hearing, I tried to focus on making myself as light as possible for the upcoming exertions. I was literally shitting myself.
As is the case with many great ideas, ours (to enter a 100km ultramarathon) was put together in the pub one evening after five or six pints of strong ale. Prior to shaking hands with my mate Leo, my organised running experience amounted to an event at a District Sports Day as an eleven year old and a 1215th place finish in a Half Marathon, which had been ran the morning after a twelve hour drinking session and four hours of fully-clothed sleep. Nonetheless, changing weekend priorities after a few years in the working world had left me starved of competitive sport, and I was running out of ways to sartorially disguise a waistline that had been gradually expanding since leaving university. The challenge of an ultramarathon seemed just the foot up the arse I needed. We signed up for the London to Brighton Challenge the following day, with no idea if either of us would actually be able to do it.
We stayed in a hotel near the race's start-line the evening before. Twice I considered the ramifications of quietly leaving in the middle of the night and never speaking to Leo again but my alarm rang, all too soon, at 5:15am. I chinned a bowl of porridge and hoofed the first of sixteen pain-killers taken throughout the day, before we took a taxi to the start-site in deathly silence. We set off at 6:45am on the first of our 100kilometres, trying to settle into a comfortable pace as quickly as possible; something that wasn't helped by stopping for a piss within the first 200 yards.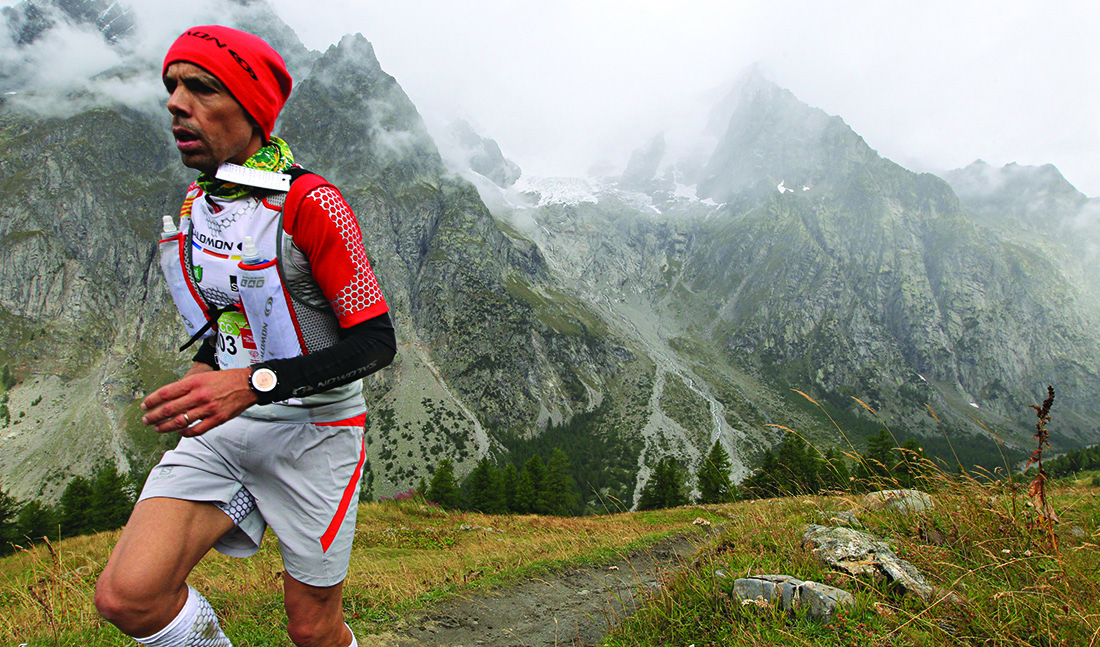 We'd trained hard for this. So hard, in fact, that we were confident enough to put the cart well before the horse in the months previous and look into our next challenge. The Western States 100 - a one hundred mile slog across California's Sierra Nevada Mountains in fifty degree heat - and the Marathon des Sables - a scarcely plausible 251km jaunt across the Sahara Desert - both piqued our interest, but it was the Ultra-Trail du Mont-Blanc that stood out.
There are quite a few moving parts to the UTMB offering; four separate ultramarathons of varying length and accent, each with their own qualifying criteria. Realising that the 100km race we'd entered was an official qualifying heat for one of these events, our motivation quickly switched from 'let's not fail and look like a right pair of tits,' to 'kinell, we badly need a sub-15 hour qualifying time and I hope they give out free pens.'
The opening 20km out of London passed by relatively incident-free. This was never destined to last though and we ran into our first challenge of the day at 25km, as the trails became bogged with thick mud, making it difficult to move with any sort of rhythm. This challenging stretch also happened to coincide with us being joined by a complete arsehole; the need to put as much distance as possible between ourselves and the irritating idiot was enough motivation to push on. The last I remember, he was some way behind us, yelling about his ankle and a compound fracture, or something.
We declined the warm cans of Grolsch and Pink Floyd 'Live in Pompeii' DVD - offered from the spoof aid station that had been set up on the blisteringly hot roof of our mate's car - and plodded on reasonably comfortably, until taking a brief wobble at 53km. I pulled myself together enough to look a little more in control when arriving at the official 56km 'half-way' site ,and we chatted with friends and family, who had so kindly come out to support us. We had no idea what to expect in terms of the physical and mental deterioration that might follow.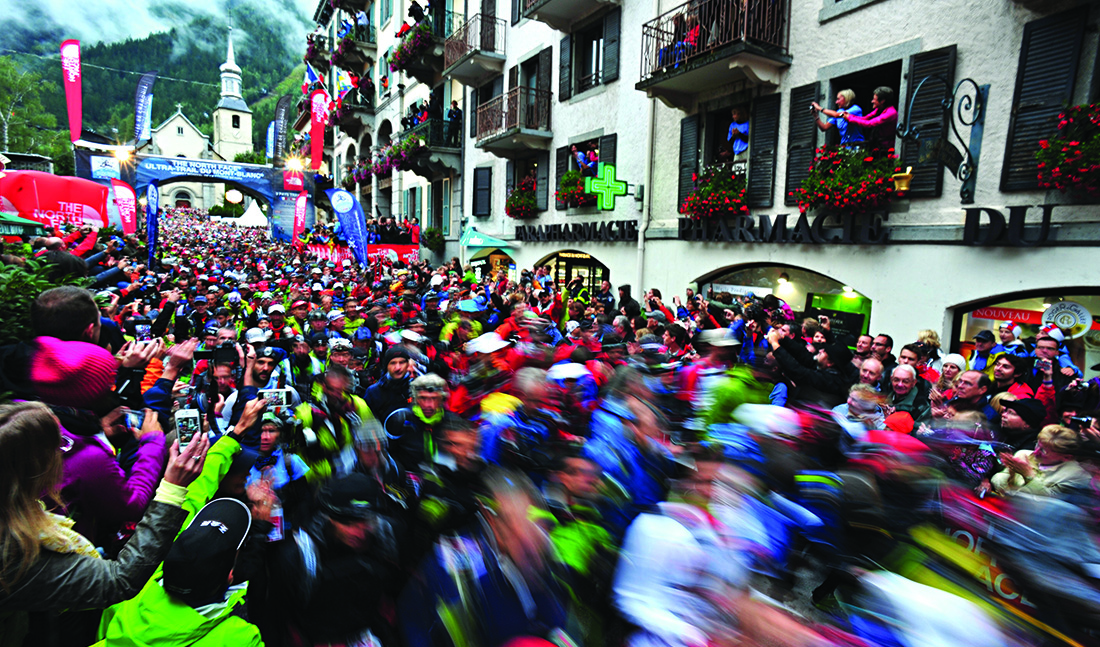 Just a few minutes after leaving the half-way site, the wheels began to fall off. My memory is hazy but the next 6-7 kilometres were, without question, the toughest I've ever run. At 64km, after taking three full minutes to clamber over a stile, I forced a break from running to sort myself out. Squatting, head in hands, and wholly ignoring the words of encouragement being offered by Leo was, excluding any time I've needed to remember a Wi-Fi password, the most demanding moment of my life to date. At this point I'd ruled out ever buying a bottle of Evian again, let alone running up the mountain it's sourced from. Eventually I perked up enough to start moving again. Leo set off in front, with me following, focusing on the monotony of his footsteps, attempting to find an inner state of running Zen. I failed, horribly. Every single stride a personal hell for the next 3km, but the 500 metres of downhill coasting towards the next aid station at 68km was the most spirited I'd felt all day.
I ducked into another portaloo and subsequently lost the day's spread-bet we'd been running, as Leo had guessed the marker of my first 'relief stop' to within 5km. It turned out inconsequential anyway. Regardless of the fourteen plus hours spent slurping on bowel-wrenching energy gels, he somehow avoided fertilizing a single field all day.
In light of the psychological hole from which I'd so recently emerged, I was wary of what was to come. But seeing my family for five minutes was invaluable and I set out from the aid station in much better nick than I'd arrived. The following few kilometres were a complete reversal; I felt good, while Leo spent some time battling his own personal demons. A few games of 'what would you rather have done to you right now instead of running one hundred kilometres?' were played, and he quickly recovered from his spiral. We ran through to 89km before wanting to do violent things to the people responsible for plotting the route.
Here, the luminous pink directional markers we'd been following all day led us up what might as well have been a climbing wall. We stumbled up the track's steepest incline, muttering some horrific obscenities but trying to convince ourselves that we likely had a downhill ride to the finish in Brighton. We didn't. What we had was a long - though less severe – climb, stretching over another 4-5km. Had we not just ran 91km, we might have been in a better state to do something with the incredible view now to our right; the Sussex countryside stretched to the horizon with an orange sun setting to the west. I tried to come up with something poignant about our accomplishment of running all the lands we could see before us, in a single afternoon. Leo told me to fuck off.
Tension between the two of us grew as we made our way up the final, drawn-out hill. The light-hearted raillery that had been so integral to our morale throughout the day took a somewhat barbed tone. The topography levelled out with 4km to go and so too did our language, before we finally got our first glimpse of the event clock's neon lights at the finish-line. The next 2km was a blur of high-fives and hi-jinx. After overtaking a couple of people on the final bend, we had the home straight in its entirety to bask alone in the glory of a grandstand climax. The sprint finish we had been joking about all day materialised, with 100m remaining, and we bounded across the finish line. I've never been so happy to stop moving.
Running has a sometimes-justified reputation as being a sport for loners; socially awkward, poncey middle-class blokes in tiny shorts. This isn't always the case. From training for and competing in a single ultramarathon, I've learned far more about cooperation, communication and wearing appropriate clothing than I had from a lifetime of playing football. Managing the psychological highs and lows of numerous 30+ mile training runs - and the race itself - nurtured a strong team spirit, toughened me up mentally and brought about a healthy obsession and dedication to ultramarathon running.
We ran our first 100km in well under fifteen hours and qualified for either of the third tier Ultra-Trail du Mont-Blanc ultramarathons; an achievement I'm particularly proud of, considering the 'let's just have a fucking stab at it' approach we had taken to begin with. The plan now is to earn even more qualifying points at our next trial in September - a 100km race along the path of the River Thames - and improve on the category of contest we can enter at UTMB 2014. This ultramarathon running lark is really, pretty addictive.
Enjoy that? You might also like this...
Boxeo Clasico
---
05.09.14 / Words: Jonathan Frederick Turton / Images: Christaan Felber
---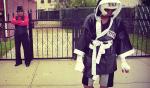 Boxing has always been, and always will be, an interesting sociological subject. Throw New York City into the mix, a back street gym and a Canon SLR, and you've got ... Read More
Skiing In Romania
---
05.09.14 / Words: Joe Connolly / Images: Joe Connolly
---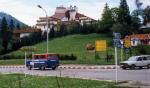 We're sat in a restaurant at ten o'clock in the evening and a Romanian folk singer has just said "and now a song for our English friends" before jump... Read More