Tony Law: Embracing The Absurd
---
08.09.14 / Words: Jonathan Frederick Turton / Images: Jamie Holligan
---
'Good ideas come out of absurdity', suggests Tony Law, on a sunny, Friday afternoon in the capital. Good comedy as well, it seems. The Canadian comic's brand of humour has been routinely labeled 'absurd' in the broadsheets; a favourable fusion of intelligence and nonsense.
In recent years, his stand-up has covertly entered our living rooms - through appearances on Mock the Week, 8 Out of 10 Cats and most notably Have I Got News For You - yet his style remains a million miles away from conventional, mainstream palates. Should we be surprised by Tony Law's popularity?
'I used to feel like I didn't know how to do it right (stand up comedy). For a while, none of the dudes that were doing things unusual, or different from that standard, stand-up style, were getting anywhere.
I thought it was so odd for an art form to be so standardised. For a while it seemed promoters had found a winning formula and kind of stuck to it. But it seems to be opening up a little more now, with the old Interweb. I guess a generation of fans are looking for something new. '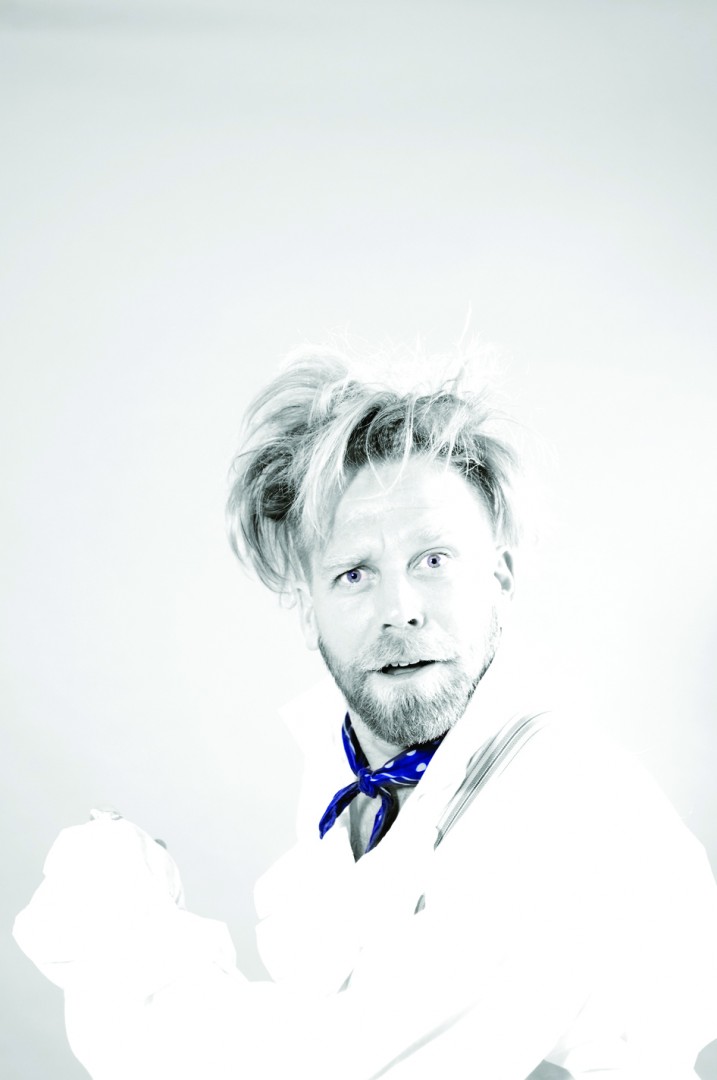 The success of left field comics such as Noel Fielding and Julian Barratt, as well as Sean Lock and others, suggests comedy fans are now looking beyond tired, benign observations about toasters not working or the behaviour of drivers in traffic jams.
'I just try and be funny. The odd time I will try and write something that is broadly mainstream and acceptable, but it tends to always veer off in some strange direction, you know. I tried to write a bit about Tesco once and it veered completely off track.
Most of my stuff gets written on stage. I can't really sit at a laptop and write jokes. I go to an awful lot of new material nights, usually with some headlines written down, and see what comes spewing out of my mouth. I guess, generally, I like to find something a bit more exciting to do, more interesting.'
Absurdity is a running theme through our conversation- 'the absurd' arising out of a fundamental disharmony between the individual's search for meaning and the meaninglessness of the universe. Has Absurdism, as a philosophy, informed his comedy?
'Yeah I'd say so. It's nice to get a point across in an absurd way. I reckon it sticks in your brain longer, doesn't it? My comedy style comes out of being terrified of the world yet happy to be in it, but still terrified. You know like when you consider the vastness of space? It freaks me out, makes me feel a bit sick and nauseous. Sort of awful and wondrous, all at the same time.'
Law's cheery nature in the face of life's abject terror is laudable. Stand-up comedy, a particularly absurd and scary profession to go into, is clearly the perfect fit for such a spirited guy. How did Law's energy manifest before finding a stage, though?
'The jobs I used to do were rubbish. I never had a proper career, just did all kinds of like, shit work. I was a funny kid though. I was always the funniest kid.
I watched Monty Python and stuff on Satellite TV in Canada but I always thought, because I was such a farm boy, "I'll never be able to do that". That's what pretty boys did, or people from the city did. It took me a long time to get confident enough to do my own gig. Then it was a mission to work out when you're funny around a bunch of people you're comfortable with, how to translate that onto a stage. That was the tricky bit.'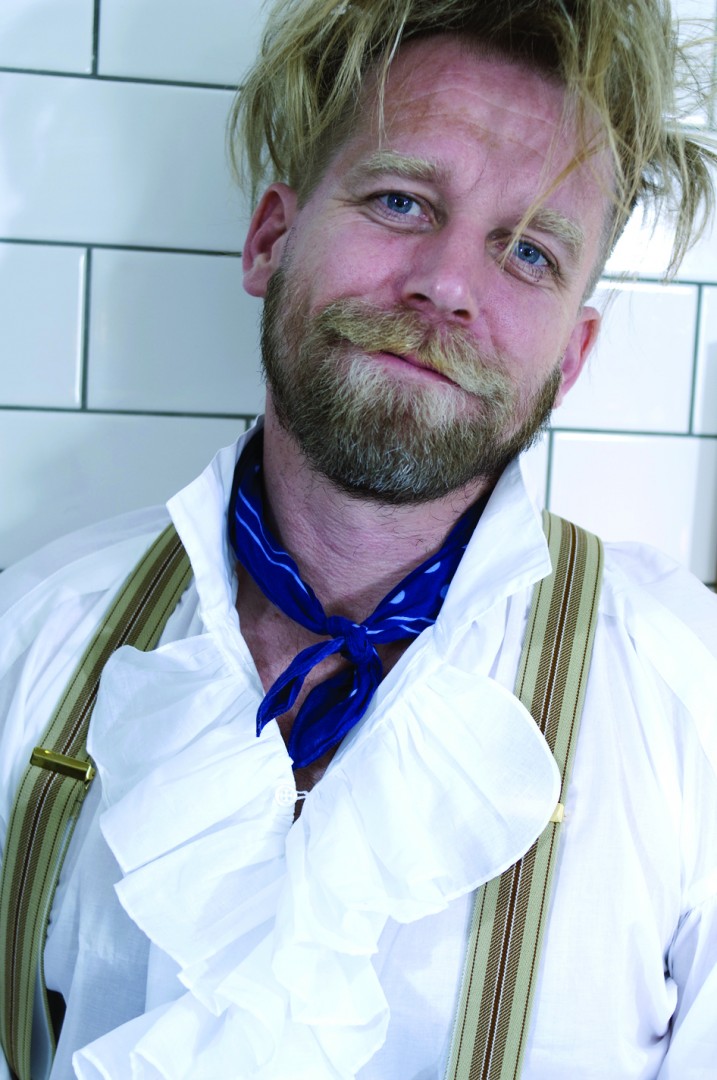 The North American comes across modest and humble in conversation, yet at some point in every comedian's life, they have to declare to friends and family that they're funny enough to make a living out of it. At what point does that happen?
'That took ages! I always thought "I'm going to have to stop this soon, I've got to get a real job''. Then it kind of dawned on me that there was nothing else I was capable of doing. Having kids made me think ''fuck it, I'm going to have to give this a real go''. Thirteen years in and I feel, finally, maybe I can get my head above water. Maybe this can actually be a career?'
With a successful West End show behind him and a new tour rolling out this autumn, a career it most definitely now is.
The Absurdist writer Albert Camus argued that 'once the individual accepts the absurdity of life, they then, and then only, have the freedom to create meaning in their existence.' Has Tony Law accepted life's absurdity, and what meaning has he created?
'I accepted it a long time ago. Life is absurd. The only meaning is like, loving someone maybe, or being loved? I lack the vocabulary but you know, make other people feel good rather than bad, or try to at the very least. Oh and, also, don't be a dick.'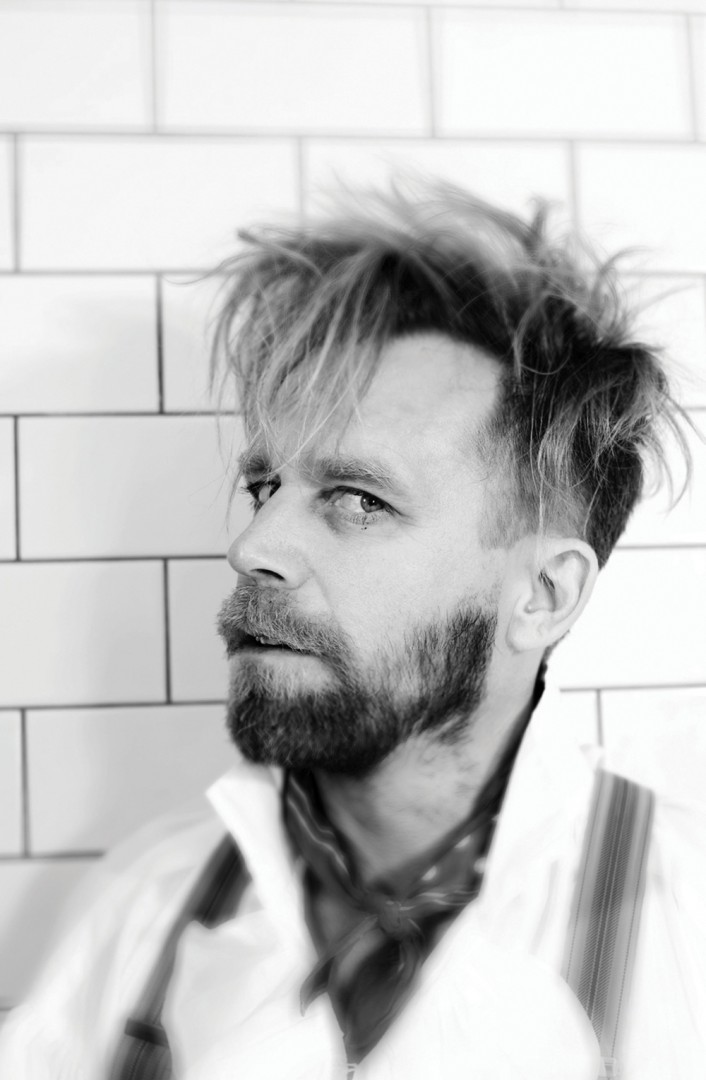 Enjoy that? You might also like this...
Mike Garry: An Ode to St Anthony
---
05.09.14 / Words: Jonathan Frederick Turton / Images: Amy Walsh
---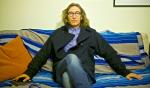 Joseph Roux had it right when he said 'poetry is truth in its Sunday clothes'. At least good poetry is. Mike Garry, Mancunian wordsmith and permanent support a... Read More
Skiing In Romania
---
05.09.14 / Words: Joe Connolly / Images: Joe Connolly
---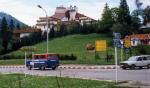 We're sat in a restaurant at ten o'clock in the evening and a Romanian folk singer has just said "and now a song for our English friends" before jump... Read More