Umbro Pro Training x The Rig Out: LAds
---
17.06.15 / Words: Matthew Staples
---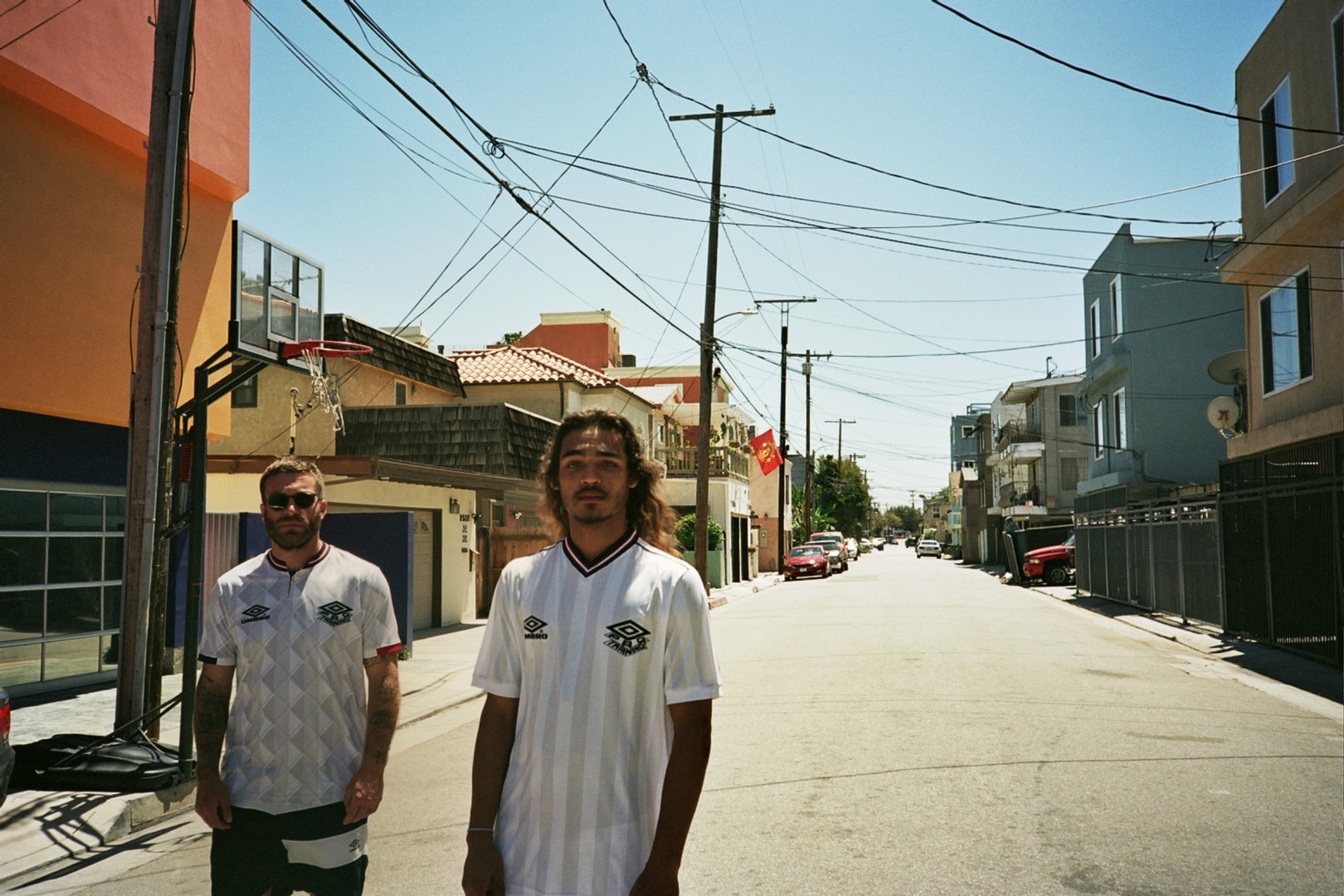 Who'd have thought Gareth Southgate was a trendsetter?
Seems the gonk was years, if not decades ahead of his time. If you need proof, check out this collection of LA 'ish from Umbro Pro Training & The Rig Out lads...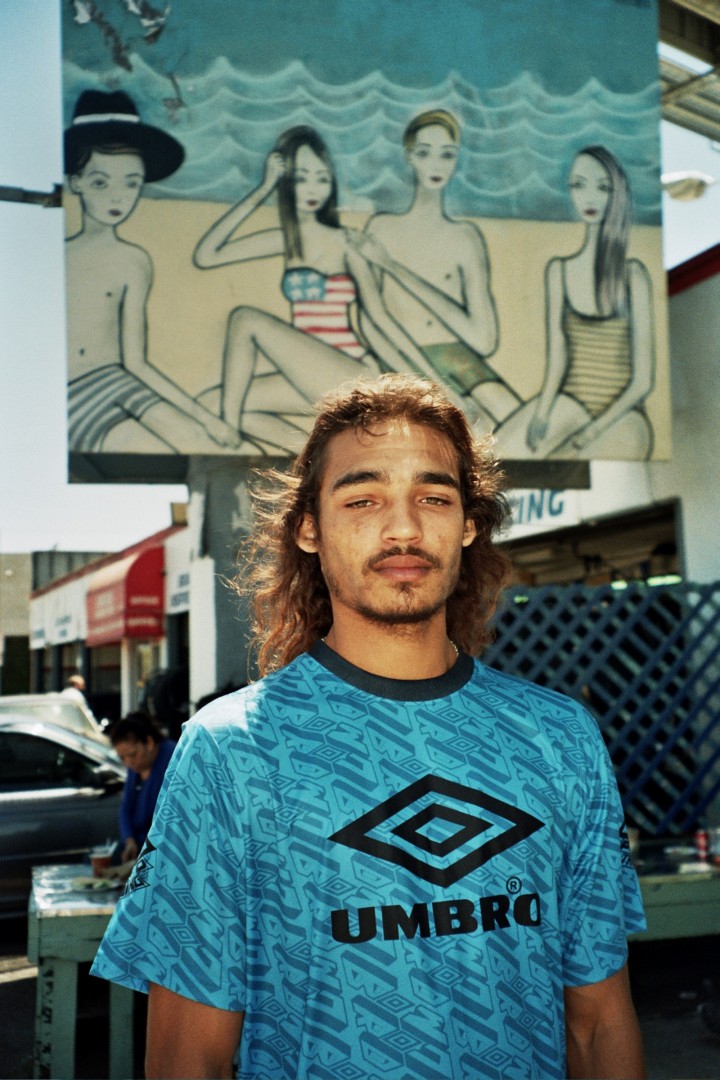 Shot in LA - with a nod to USA 94 - 'LAds' follows two soccer-come-surf casuals on a tour of Venice Beach.
Umbro Pro Training, worn famously by Johnny Barnes in his 'World in Motion' cameo, led the way in 1990s kit manufacturing. Its contemporary cousin, while sticking to the original printing techniques, sees updates to fabrications and poly-mesh linings.
The SS15 collection consists of twenty-eight pieces, in four colour options. Enough to keep Psycho screaming.
All looks pretty rad, eh? Better get down to your local Size? vendor and grab the lot.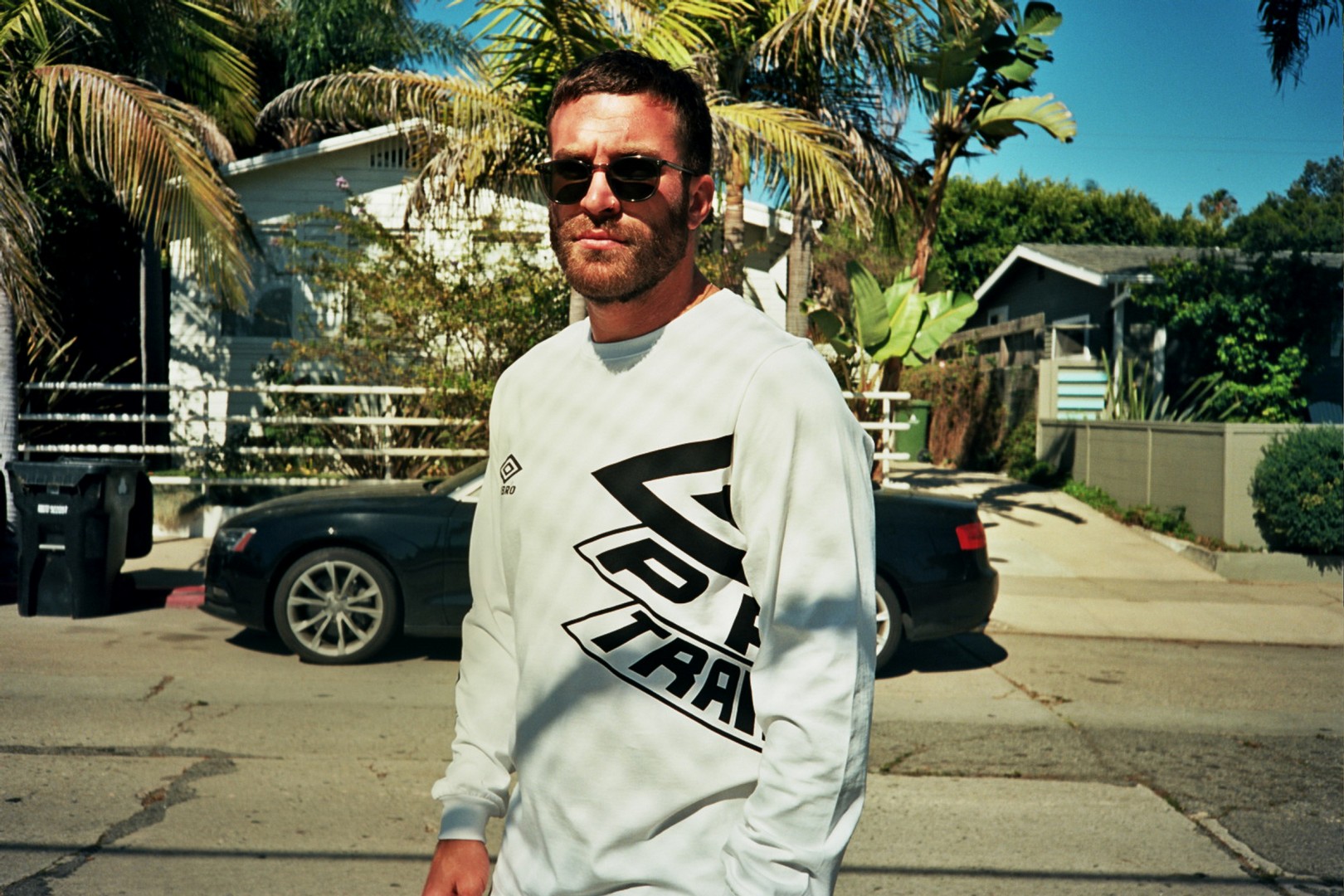 Enjoy that? You might also like this...
Lost Art: Fifteen Years Deep
---
04.09.14 / Words: Daniel Sandison / Images: Paul Mortimer
---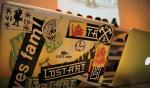 Lost Art is a Liverpool institution. For fifteen years it has been a subculture waiting to erupt. Bubbling under and threatening to disrupt the status-quo of affable post-... Read More
Glenn Kitson Likes Coats
---
04.09.14 / Words: Daniel Sandison / Images: Noah Kalina
---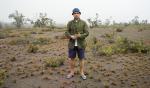 Glenn Kitson likes coats. Really, really likes coats. Shoes as well. We caught up with Bolton's third best export (argue amongst yourselves) to talk about his really good maga... Read More