Unlikely Style Icon: Michael Fish
---
08.09.14 / Words: Daniel Sandison / Images: Jamie Mattocks
---
Michael Fish got it all wrong when he failed to predict The Great Storm of 1987. In sartorial matters however, he has almost always been right on the money.
Like a young, bespectacled Ron Burgundy, Fish broke into British living rooms in the early 1970s, swathed in suede, buckles and an array of garish, Technicolour shirts that would make The Grateful Dead blush with anxiety. His early forays into what can only be described as 'batshit colour-matching' were hampered by the reluctance of Britons to trade in their black and white televisions. By the end of the decade however, most had relinquished and Fishy was free to sting the cataracts of Grandmas from Aberdeen to Henley-on-Thames.
Like some sort of Met Office Tony Montana, the Eastbourne meteorologist brought a joie de vivre to what was often a dull outlook in 1970s and '80s Britain. After the news had announced that your Dad's pit was closing and policemen were intent on bouncing his head off every stair in the local constabulary, you could relax and stare, bewildered at a man with a receding hairline and a lime green kipper tie, telling you that it was going to rain for a fortnight. Small mercies maybe, but you've got to remember this was before people had the Internet.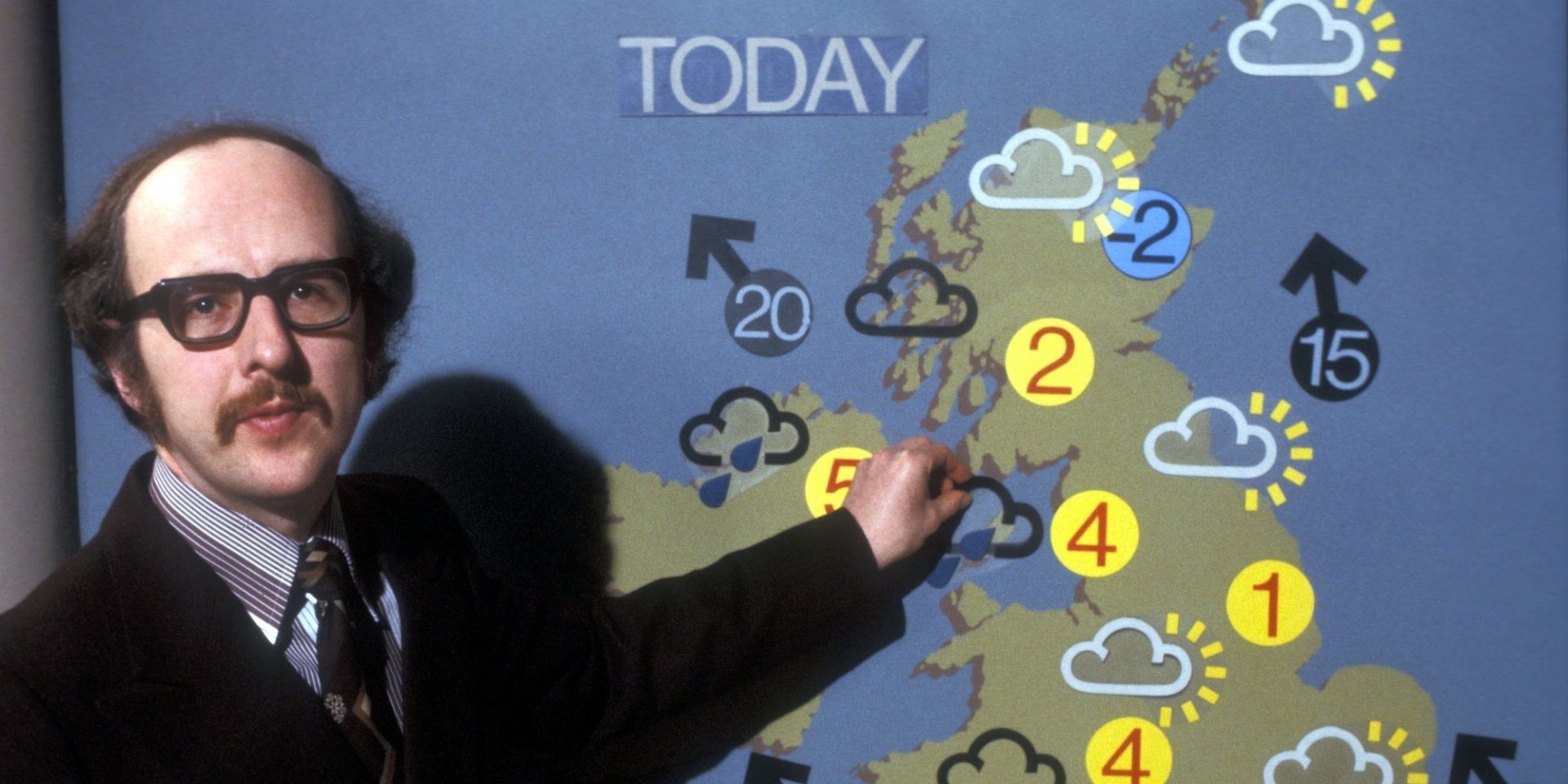 As times moved on and styles transformed, they dragged Michael Fish, kicking and screaming, along with them. Before weatherman of dubious repute Fred Talbot donned a mulitcolour sweater - featuring an embroidered forecast - Fishy had been there and done it. If, like us, you consider style to be about being there first, then you can consider Michael Fish the earliest of early adopters… when it comes to multicolour, embroidered weather forecast jumpers, at least.
Michael aged. His long luxurious locks, that had once occupied exclusively the rear section of his head, were replaced by a neat trimmed look, yet the panache remained. Throughout the 1980s Fish led the charge with a stiff upper lip and a wardrobe so full of autumnal tones, it would force the cast of a Wes Anderson film to glow green with envy.
Fish's roll-necks and array of fine plaid blazers suggested that he may have once been destined for more glamorous surrounds, and one could easily imagine Michael playing the double bass for Scott Walker or driving a getaway car for Jean-Paul Belmondo. Instead though, he dedicated his life to the clear, concise reportage of precipitation, and for that we salute him.
He made mistakes did Michael Fish, but you'd never have caught him underdressed.
Enjoy that? You might also like this...
Unlikely Style Icon: Kevin McAllister
---
04.09.14 / Words: Daniel Sandison / Images: Jamie Mattocks
---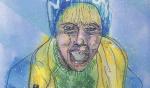 It's Christmas time. There's no need to be afraid… That is unless you're Kevin McAllister of course, for whom the festive period is full of ... Read More
Unlikely Style Icon: Patsy Parisi
---
04.09.14 / Words: Ste Turton / Images: Roy McCarthy
---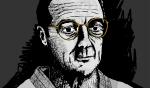 There's some serious clobber knocking about David Chase's fictional New Jersey. From Ralph Cifaretto's exquisite neckerchiefs to Tony's sho... Read More